Financial challenges are forcing the closure of the Share Family and Community Services thrift store in Port Moody after more than 30 years of selling used goods in the Tri-Cities.
The long-serving SHARE'd Treasures thrift store on St. Johns Street will shutter later this spring after selling its remaining stock, confirmed Share CEO Claire MacLean.
However, effective immediately, the store will no longer be accepting donated items to sell.
"It's a difficult decision but it's critically important that we are able to deliver important services to this community and running a retail store isn't core to those services," said MacLean.
Staff were told of the shut down earlier this week and Share hopes volunteers will continue to help out during the decommissioning.
The closure will effect as many as 55 volunteers and the four full-time staff who have worked at the store for decades, as well as patrons and donors who have supported the store over the years. However, the unionized staff will have other options available to them, MacLean confirmed.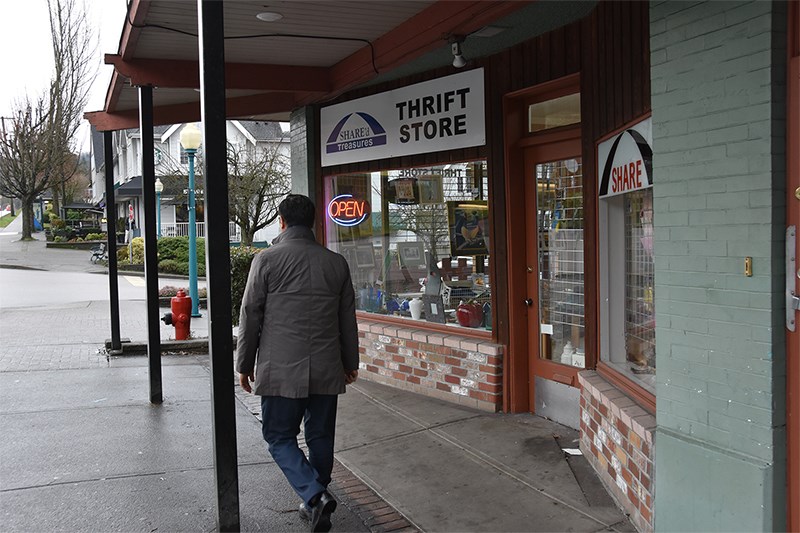 The closure takes place months after Share admitted in a Tri-City News story that the store was facing financial challenges because of higher operating costs and fewer people shopping at the store. Revenue generated by the store was supposed to help support other Share services, such as the food bank, but of late expenses associated with running the store were not offset by sales.
Changes to the retail landscape over the years have taken their toll on the store, with online shopping and retail stores selling goods at low price points providing more competition.
The news  of the shutdown is hitting the community hard.
On Thursday, when the Tri-City News visited the store, some donors had to be turned away and a local resident is starting a petition to save the store.
The SHARE'd Treasures thrift store started as a clothing exchange in 1972.
Share's other services are not affected by the decision, according to a press release from the non-profit agency.