Conservations officers are again going door-to-door in a Port Coquitlam neighbourhood after six bears were destroyed in the area last week because they were habituated to human trash.
Murray Smith, inspector of the south coast region for the BC Conservation Service, said officers had been watching two bear families around Fox Park, located east of Westwood Street.
Officers had received repeated calls from residents about the bears for weeks, Smith said, but had hoped the colder weather would have forced the six animals in their dens to hibernate for the winter.
But because they didn't retreat, officers believed they either didn't have enough fat reserves to go into their dens or they had "so many food sources that they didn't want to hibernate," Smith said. "If they have accessible food sources, then they will stay out in the cold."
Last Friday around noon — after strategizing since Tuesday, the same day conservation officers spoke with Port Coquitlam's committee of council about how the city can discourage human-bear conflicts — conservation officers swooped down on Fox Park, where a sow and its first-year cub "showed no indication to leave and no fear of the people in the park," Smith said. "We had reports of them breaking into buildings."
"We put it all together and we knew they weren't leaving. They've been consistently in human food sources."
Fox Park on Lancaster Avenue in Port Coquitlam.
The next day, officers were back for a sow and three first-year cubs.
That family was active in an apartment complex down the street from Fox Park, at Shaftsbury Avenue and Lancaster Street and had tried to feed off the residents' garbage Nov. 27, Smith said.
Traps were set up in the forested area behind the Morrey Nissan car dealership, where the four bears had strewn their garbage leftovers.
By Saturday, the family still hadn't left the area and all the bruins were euthanized.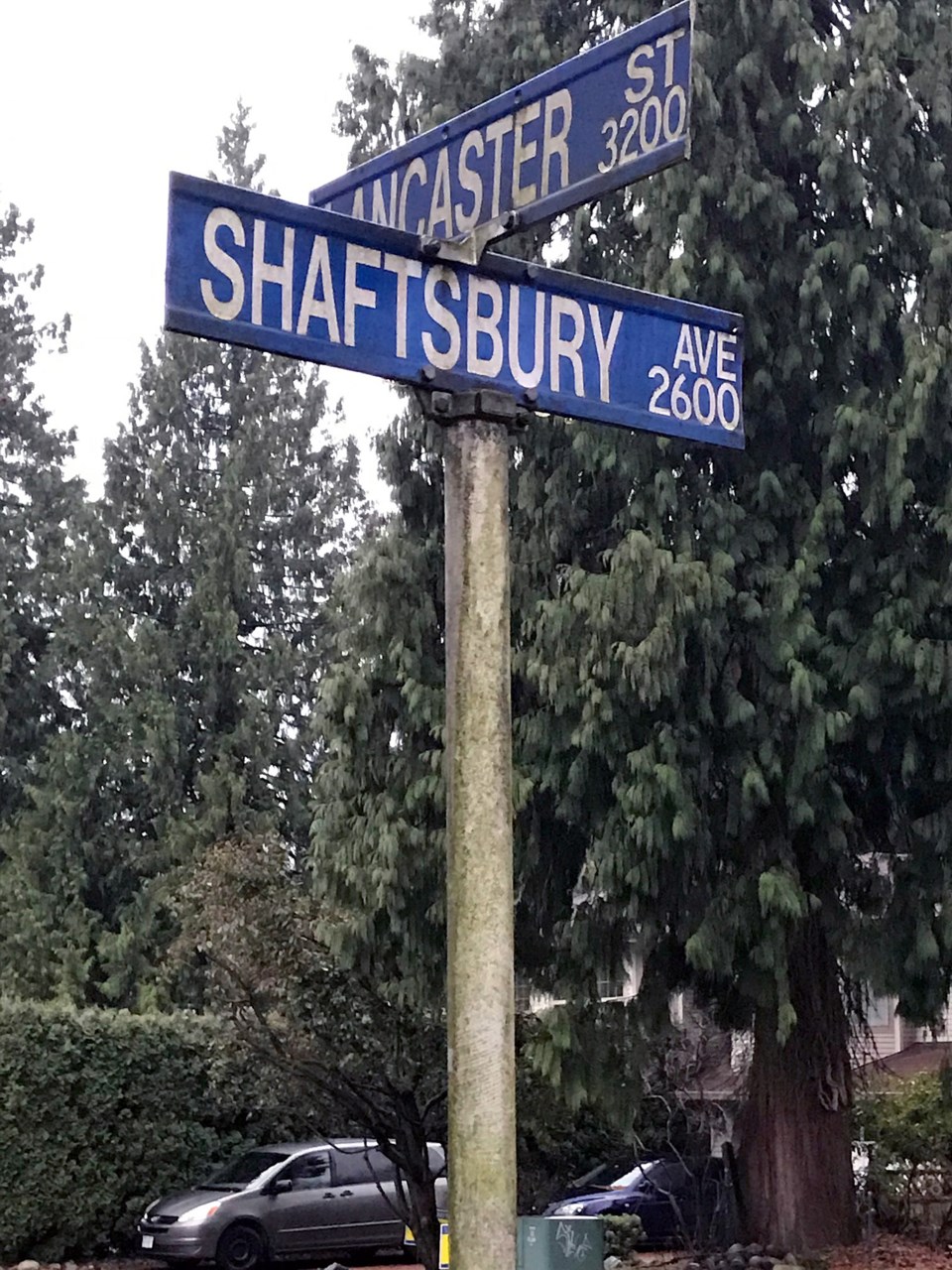 The corner of Shaftsbury and Lancaster in Port Coquitlam. PHOTO: JANIS CLEUGH/THE TRI-CITY NEWS
"People are not locking their garbage down," Smith said, noting an education drive had been conducted in the area in mid-October, with warnings issued if residents didn't clean up their yards (failure to comply can mean a $575 provincial ticket). "We are working with the city on trying to deal with the issue on a big picture perspective."
Still, given the response from last Tuesday's PoCo committee meeting, changes may not be happening fast enough for the officers.
At the Nov. 26 meeting, conservation officers and B.C.'s wildlife conflict manager made a plea for the city to do more to reduce bear attractants, including hiring a consultant to do a hazard assessment.
Some councillors suggested PoCo is already doing its part and urged the provincial government to step up with a strategy.
They also pointed the finger at the city of Coquitlam for displacing bears on Burke Mountain, where thousands of homes have been built.
"What is the province actually doing?" Coun. Darrell Penner asked the conservation and wildlife officers, adding, that growing up in PoCo, "we would never see a bear. Now, there are thousands of bears."
"I lived here 55 years and never saw a bear until that development [in Coquitlam] started," Coun. Dean Washington said.
Councillors were told there is no provincial management plan for black bears as there is for the wolf and grizzly bear populations.
Penner suggested chemical sterilization for bears but Mike Badry, the province's wildlife conflict manager, said there is no such chemical for bruins and, if there were, such a program wouldn't work because bears are long-lived and it would take years to see a result.
But Badry and two conservation officers who work in the Tri-Cities said while city-provided bear locks and information campaigns are helping, PoCo could do more to discourage bears.
Becoming Bear Smart, as Coquitlam and seven other municipalities have done, would give the city more tools for dealing with bear conflicts that resulted in 400 calls for help this year.
"Port Coquitlam is a hotspot for bear conflict," Badry said.
He recommended the city establish a plan that would deal with bears over the long term, such as embedding strategies into the official community plan and making sure every policy is considered with a view to limiting bear issues.
Bear problems start when bears lose their wariness of people — called habituation — at which point they could be hazed or relocated out of the neighbourhood but once they become "food conditioned," Badry said, there is nothing that can be done to save them.
At that point, if their aggressiveness continues, they have to be destroyed, something the conservation officers don't want to have to do, he said. Still, it happened 600 times this year province-wide, down from 1,000 destroyed in years past.
Becoming Bear Smart would result in improved public safety, reduced property damage and fewer bears being killed, Badly said. "We can respond in other ways than killing," he said.
He acknowledged PoCo has taken steps to reduce bear activity, including handing out bear locks to keep bruins out of garbage carts.
A third-arm lock that is being introduced to make carts tamper-free in PoCo has been well received.
"It really is the most efficient tool," said Coun. Steve Darling, the city's community safety liaison. "I would like to see all communities in B.C. using them."
Tuesday, Darling told The Tri-City News the city is trying to distribute its garbage bin locks as fast as it can to residents. One problem, however, is that they get lost between tenants, people don't always use them or don't know how to use them properly.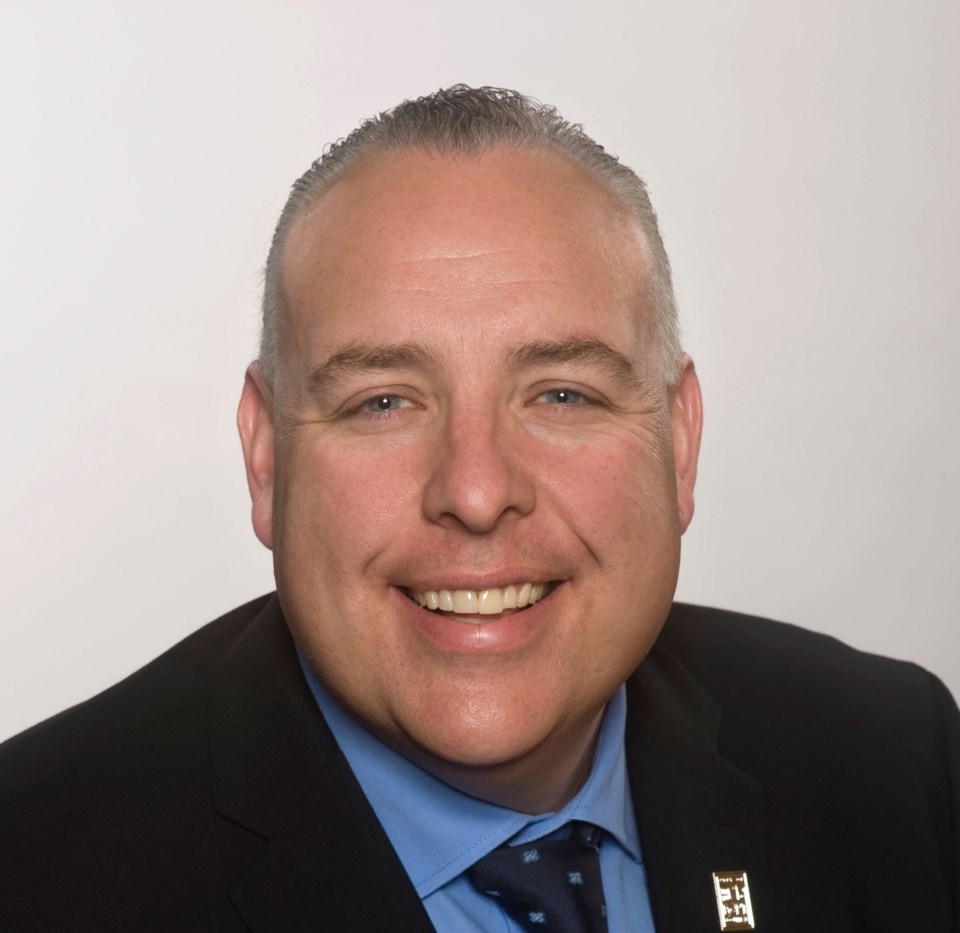 Port Coquitlam Coun. Steve Darling is the city's community safety designate. PHOTO: CITY OF PORT COQUITLAM
"We find them sitting on the ground beside the bin," conservation officer Chris Miller told the committee. "People are the major issue, they need to be educated."
Sgt. Todd Hunter, who leads a team of officers in the region, said the goal is to get all three cities to be Bear Smart. Coquitlam has already received the designation and Port Moody is in the process of doing so, having just completed a hazard assessment. "It's been an extremely difficult year. We're trying to get a handle on it," he said.
Meanwhile, Darling told The Tri-City News he expects a report back from city staff in the new year on his proposal to hike fines for residents who don't lock their trash. Currently, the penalty is $150.
"If you don't secure your garbage, you are killing a bear," said Darling, who is also calling for a Tri-City bear task force to start.
• To request a lock and the third arm, Port Coquitlam residents can contact the city ambassadors at 604-927-5496 or ambassadors@portcoquitlam.ca, or via portcoquitlam.ca/ambassadors. Ambassadors will show residents who to install the third-arm lock.