Six months after Iran's Revolutionary Guard forces shot down Ukrainian International Airlines Flight PS752 outside of Tehran, few answers have trickled down to victims' families as they struggle to deal with their grief amidst a global pandemic.
Of the 173 people who died onboard the Jan. 8 flight, 30 were Canadian permanent residents and 55 were citizens, including a Port Coquitlam family of three — Niloofar Razzaghi, her husband Ardalan Ebnoddin-Hamidi and their 15-year-old son, Kamyar Ebnoddin-Hamidi.
"I'm still grieving. My family is still grieving. My mom cries so hard and so bad she feels weak," Niloofar's brother, Babak Razzaghi, told the Tri-City News in a recent interview.
"I have to give her water to calm down. But she has the right to grieve. She's a mom."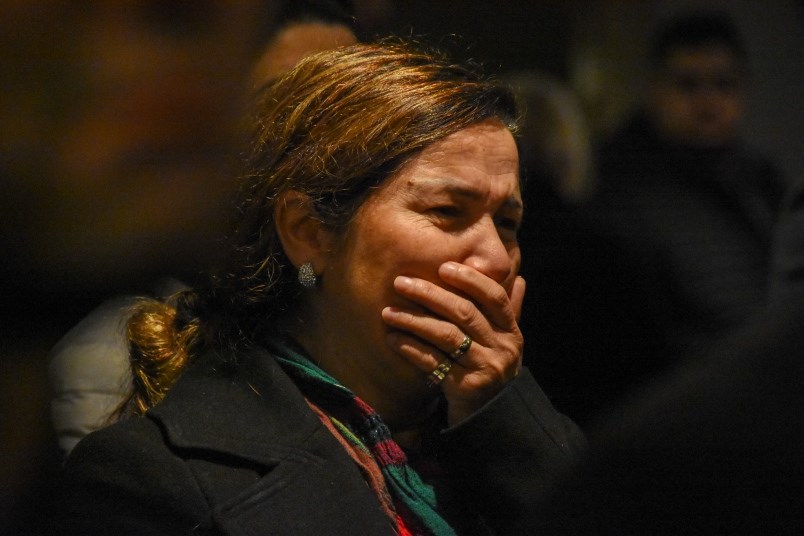 The global pandemic that followed closely on the heels of the family's devastating loss has only deepened their suffering, said the brother, who's known in the community as Bobby Razza.
Razza has tried to cope with the loss by burying himself in his work as a cybersecurity engineer, anything to keep his mind off what they have lost.
"This COVID prevents us from going outside. Just staying at home, it brings more memories to us," he said. 
Razza has spent much of the pandemic in a three-person bubble with his parents, while he waits for his new home to be finished. During the height of COVID-19 cases in B.C., they would go together on drives for a change of scenery. But everywhere he looked was a painful reminder the "beautiful memories" Razza had with them — from the moment they welcomed him into the family upon his arrival in 2009 when he didn't speak a word of English to the weekly soccer games he'd play with his brother-in-law.
They tried to focus on who was still in their lives and often went to the parking lot at the park where his other sister would be waiting, the windows shut, for a glimpse of family.
"It can be worse for some people who have lost their jobs. I know. But for us, it was really bad," he said.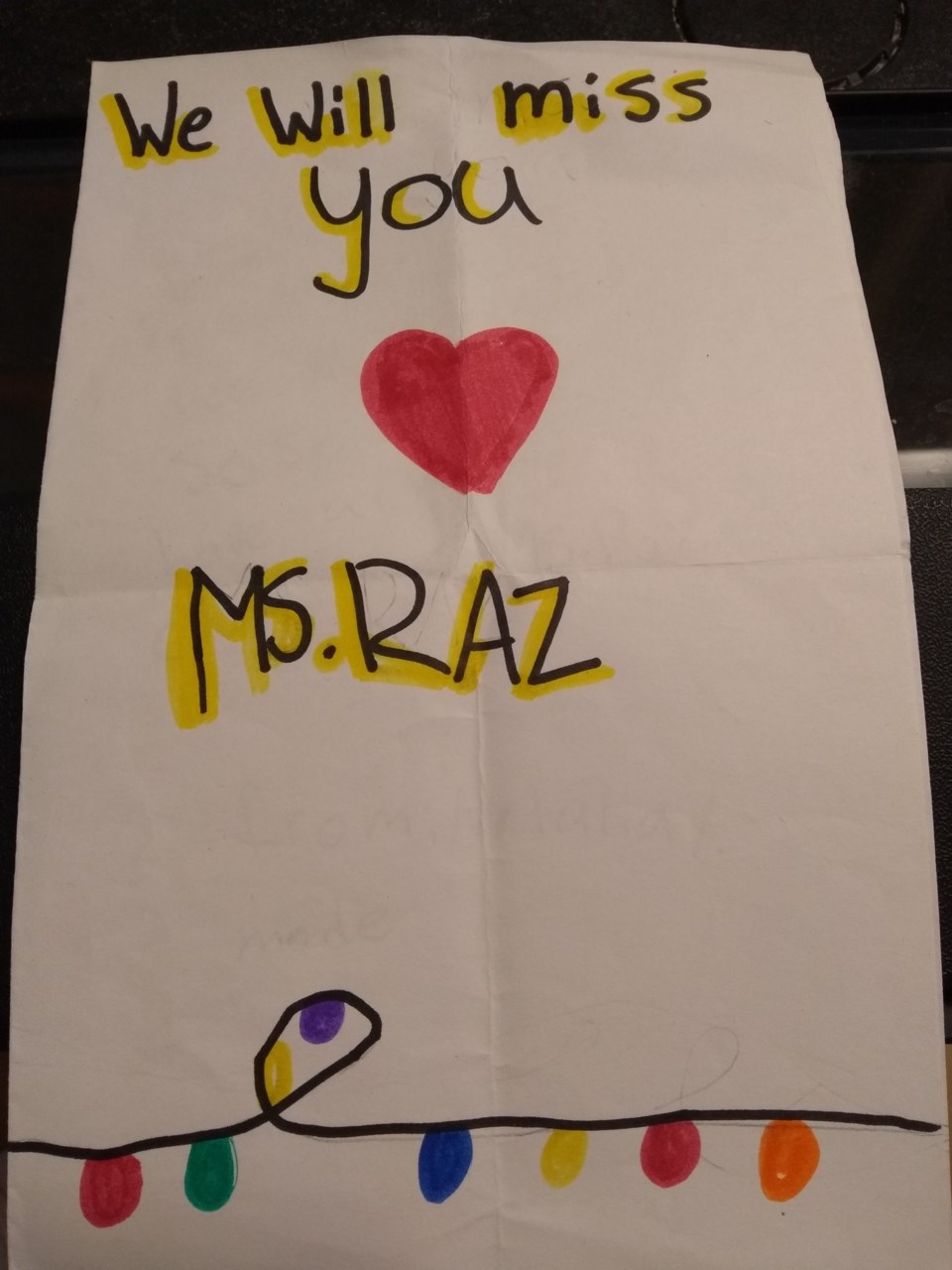 The family received calls of support from friends in the Tri-Cities and from Iranians across Canada. When one Iranian group raised a pot of money for the family, Razza told them to donate it to someone who really needed it. 
Razza said they have received the $25,000 that all victims' family's got from the federal government shortly after the crash. That money has gone to funeral costs and lawyer fees to settle the family's estate. 
Where the tragedy of the crash left Razza feeling helpless, the onset of the pandemic gave him some sense of purpose. The son took to sheltering his parents from the outside world, from the virus but also from the news. When reports of the investigation would come over the TV or pop up into a news feed, Razza's mother would break down again.
"There's no point. Another day, something about a black box and we're all crying. I banned everything at home. I wanted to protect everything, care about every detail that I could," he said.
But information still filters down to them in bi-weekly updates from Canadian government officials, sometimes over the phone or an email and often through virtual meetings. 
Recently, the victims' families heard how the Canadian government was one of several countries which agreed to leave negotiation of reparations in the hands of the Ukrainian government, and that data from the aircraft's black box is set to be downloaded in Paris on July 20. 
But those answers can hurt as much as they heal, said Razza.
"Sometimes we try to forget. At the same time, I want to know why this happened? Why? Why?"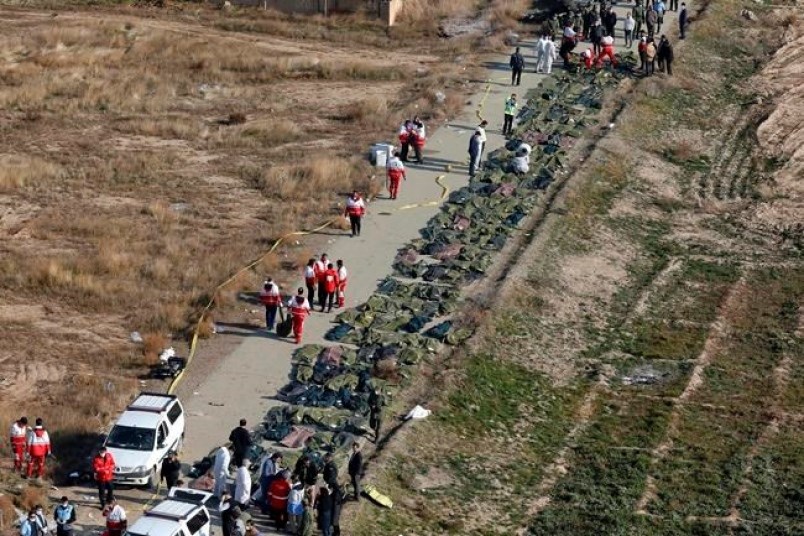 Other victims' family members have spoken out demanding both answers and justice, and several have joined a $2.5 billion class-action lawsuit looking for reparations from the Iranian government. But for the Razzaghi family, taking action against the Iranian government would only serve to put their family members still in Iran at risk of reprisals. 
And besides, questioned Razza, what good would it do? 
"All of those people on the plane. They are gone. All that money? Nothing can help us forget this thing."
What has helped are the recent loosening of restrictions on physical distancing. Seeing their friends in both the tight-knit Persian community and across the Tri-Cities has given them some strength, and for that, Razza said he will be eternally grateful. 
"You see, I lost my family, but during this moment I truly realized that I had more sisters, more brothers and more nephews," he said. "Those guys really supported us. They didn't leave us alone in those tragic first days." 
"I was born in Iran, but now I really feel like Canada is my home. I want to be part of this place forever. I feel at home."