A provincial government announcement of funding for the new Smiling Creek elementary school had a few Burke Mountain parents smiling but they said they wouldn't let the foot off the gas in their bid to get new schools built in their Coquitlam neighborhood.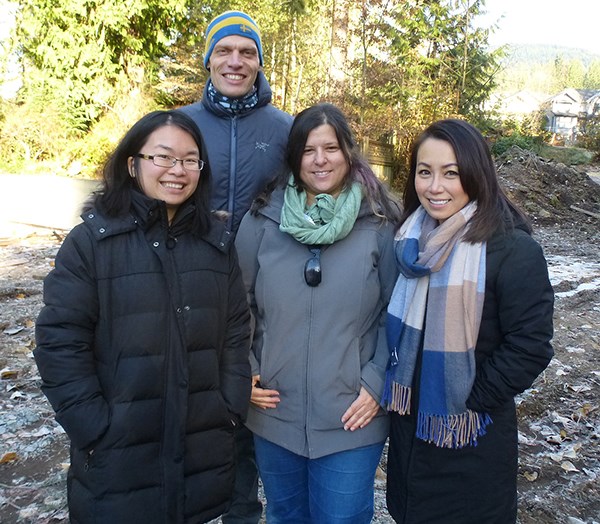 Bjorn Ossenbrink and Mery Naven were among a small group of parents who attended a press conference Monday morning for the announcement of $17.6 million in provincial funding and $2.9 million in School District 43 cash to build the new 430-student capacity school slated to open September, 2018.
The parents said they hope that efficiencies can be found to get Smiling Creek open by 2017 and a new middle school fast-tracked to handle growing enrollment.
"Maybe that will be a way for them to make up for lost time," said Naven, whose child will be entering kindergarten next year.
However, the parents said they were pleased with the news the school would be built with construction to start soon. "It really is a step forward," Ossenbrink said.
The district has said it will take a second look at enrollment figures for a new middle school but for now believes there is enough capacity in existing middle schools for Burke Mountain students.
In an interview, the provincial minister of education, Mike Bernier, said he has an open mind and is willing to hear what the school district has to say about the future middle school.
During his presentation, Bernier congratulated the school district and the city of Coquitlam on partnering with the province to get the school built. "It takes partnership, it takes collaboration and it takes a lot of planning," Bernier said.
Dozens of Coquitlam councillors and school district staff and trustees were on hand for the announcement which drew various regional media — and a few deer, one of which ran through the property while Mayor Richard Stewart was speaking and TV cameras were filming.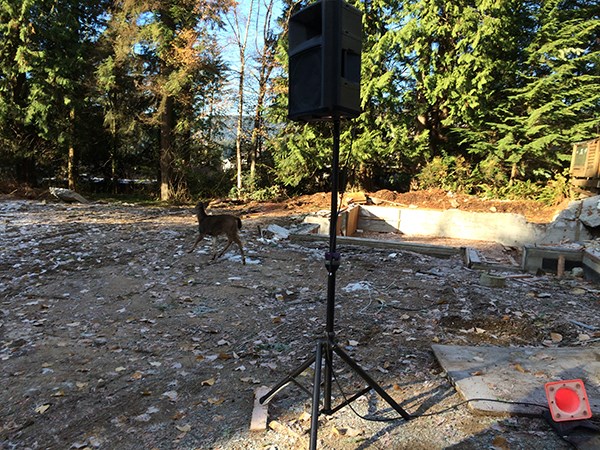 "In politics, they say don't follow chidden or wild animals," Stewart joked but he agreed it was a partnership between the province, the school district and the city that resulted in the deal that will get the new Smiling Creek elementary school built.
Board chair Judy Shirra said the project is timely because "feeder schools are crowded to the max."
"This is going to relieve so much pressure on this mountain," Shirra said, and she also thanked Burke Mountain parents for their advocacy.
In addition to the $20.5 million in capital costs the province and SD43 provided, Coquitlam contributed $5.15 million to purchase land for the project, with the district kicking in $4.8 million in land costs.
Earlier this month the city and School District 43 signed a joint-use agreement for the school and park site, located at Queenston and Princeton avenues. The district will own the northern property and will operate the school while the city will own the southern portion, including a sports field.
Once built the school will welcome 430 students in 19 classrooms. There will also be an enhanced gym, multi-purpose room with kitchen and exterior washrooms for park users.