Drivers in Port Coquitlam aren't slowing down near parks or around shopping areas according to traffic counts and speeding data collected along six roads in the city last year.
That could mean increased police enforcement as well as improvements to roads, sidewalks and intersections to prevent accidents and keep pedestrians safe said a report to council.
"Areas requiring speed enforcement will be communicated to community police and RCMP," said the report. "Infrastructure improvements will be brought forward for consideration with future capital plans."
The study looked at six roads to determine if drivers were speeding or adjustments needed to be made to make them safer: Pitt River Road; McLean Avenue; Lincoln Avenue; Prairie Avenue; Dominion Avenue and Sherling Avenue. 
None were considered were considered to have major problems for safety, but drivers failed to slow down in front of parks like Wellington Park, along Lincoln Avenue and around the Dominion Triangle shopping areas. 
The report recommended the city ask RCMP to improve enforcement, including the use of Scarecrow, a metal sign that looks like a police officer with a radar gun, as well as Tri-City speed watch signs.
Other comments and recommendations include:
PITT RIVER ROAD
Pitt River Road is functioning with adequate capacity and no signal timing upgrades are required, according to the report. However, enforcement measures such as Operation Scarecrow or Tri-City Speed Watch are recommended to address marginal speeding in the Lougheed Highway to Shaughnessy Street segment. A shared left turn lane to facilitate access to the developments on Pitt River Road just west of Reeve Street is planned with the KFN Business Park road improvements. 
MCLEAN AVENUE
The road is functioning with adequate capacity but speed enforcement is requested to address the marginal speeding in the Pitt River Road to Kingsway Avenue segment.
LINCOLN
A review is recommended through the Master Transportation Plan for consideration of a sidewalk or multi-use path on Lincoln Avenue from Wellington Street to Coast Meridian Road. 
RCMP speed enforcement is recommended to address speeding and resident expectations in the 30 km/hr speed restricted zone fronting Wellington Park. 
A crosswalk and pedestrian flashing beacon at Lincoln Avenue and Flint Street will be brought forward as a future capital project to provide safe pedestrian crossing to the Traboulay PoCo trail entrance.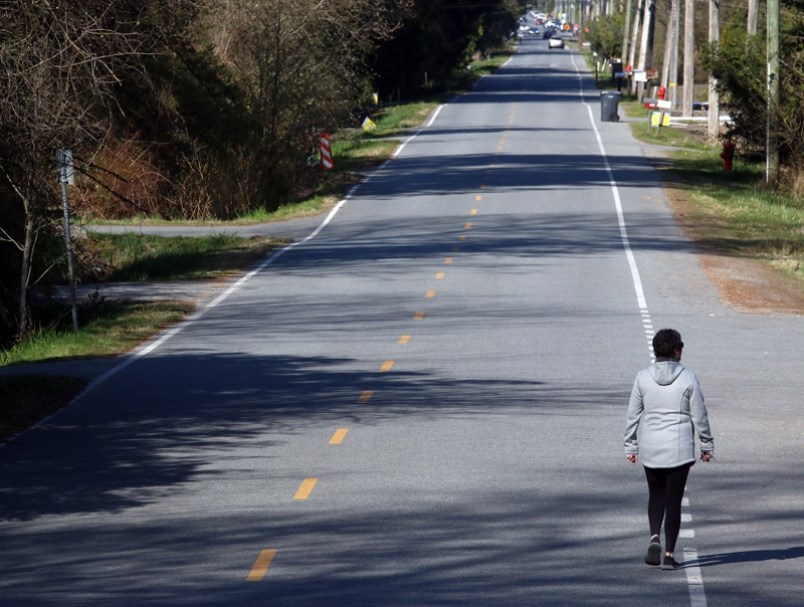 PRAIRIE AVENUE
While speeding isn't a major issue, the report noters huge growth in traffic in the area of Cedar Drive to Burns Road, with volume growing at 24% a year — 4,264 vehicles per day — due to the commercial densification in the Dominion triangle and residential development in Northeast Coquitlam.
The Fremont Connector is planned to address this volume growth.
As well, a number of improvements to Prairie are planned, including a multi-use path, parking pockets, pedestrian flashing beacons, boulevards, street trees and roundabouts.
DOMINION
The section of road between Ottawa Street to Hawkins Street is below capacity but people are driving at about 62 kmh, indicating marginal speeding along this segment. Additional traffic enforcement is requested.
Some upgrades to specific areas area also recommended.
In the area of Hawkins Street to the Fremont connector, street parking will be considered along with future traffic growth and active transportation needs on the corridor.
At Dominion Avenue at the Fremont Connector, sidewalks are recommended for safety for pedestrians and a future signal is being considered with the Fremont Connector road design and construction.
SHERLING AVENUE
Traffic volumes are on the rise due to shopping in the area and a signal timing review at the Sherling/Hawkins intersection is recommended to better accommodate heavy turning movements during the weekend peaks.
KINGSWAY/MCLEAN
Kingsway Avenue was not studied because a number of improvements are already being designed. However, baffles are recommended along the north west and southwest corners of the intersection to stop high-risk jay walking.