PRAISE FOR FIN
Words of thanks and best wishes were sent this week to Port Moody-Coquitlam NDP MP Fin Donnelly after he announced his retirement last Friday. On social media NDP Leader Jagmeet Singh honoured his public service since 2009, saying he has performed his duties "with integrity and determination to make positive change for his constituents — particularly in protecting our coastal communities." The Rivershed Society of BC, of which Donnelly is chair and a former executive director, also tweeted a thanks to Donnelly for being "one of B.C.'s greenest parliamentarians." Added New Westminster city councillor and environmental geoscientist Patrick Johnstone, "Glad he will get to spend more time with his family and on the river he loves."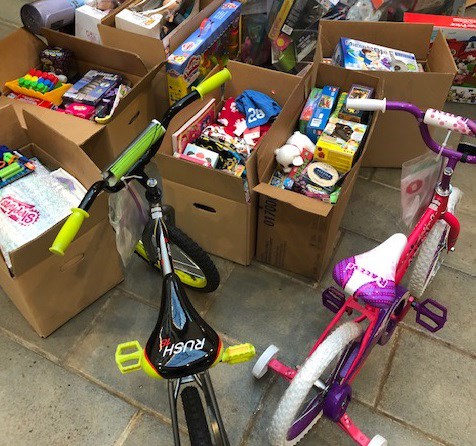 911 WE CARE
Nearly 400 dolls, games and play things were brought into Coquitlam RCMP for its annual 911 We Care Toy Drive, which wrapped up last week. The items gathered by emergency dispatchers and telecommunications operators will go to Share. "The 911 We Care Toy Drive is an effort to give smiles back to the community we serve," said acting telecoms supervisor Jill Van Os, in a press release. "As telecommunications operators we don't get a lot of face-to-face time with members of the public but we want you to know that we're doing everything we can to make our community stronger."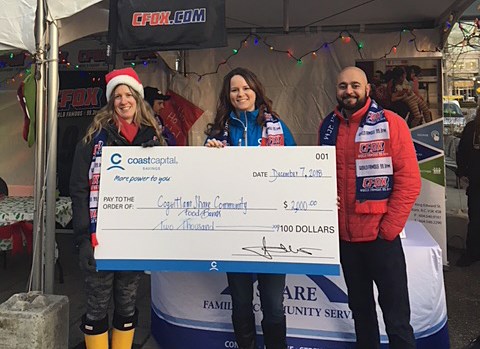 CAPITAL FOOD
Coast Capital Savings, which has Coquitlam branches, will donate $75,000 to food banks across the province — of which $2,000 will be given to the Share food bank. The contribution amounts to 225,000 meals for people in B.C.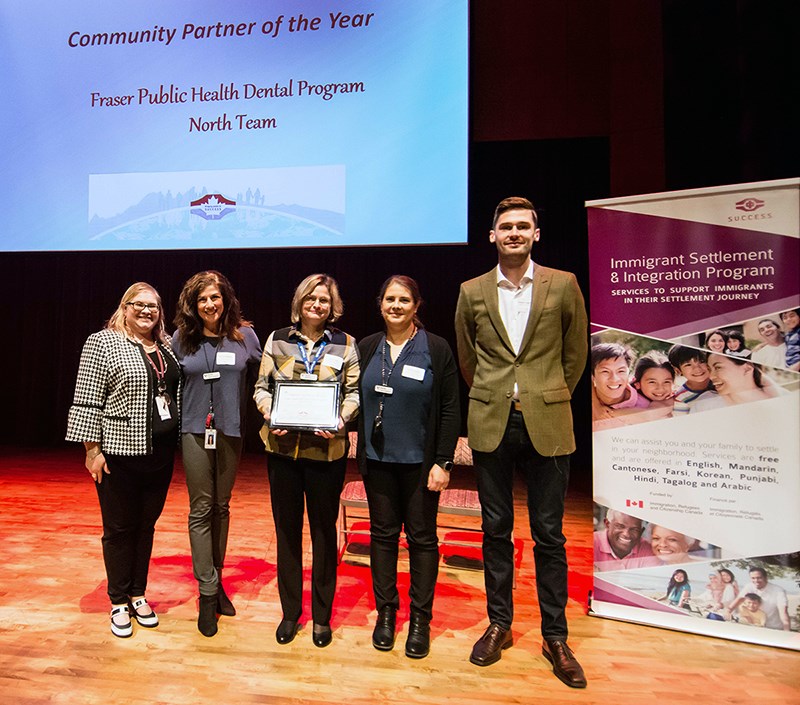 WELCOME TO CANADA
Karen Vey, Kyriel Bardi and Karen Hopkins with Fraser Health's dental team (pictured with Port Moody Mayor Rob Vagramov) got a SUCCESS Tri-Cities award for helping to give fluoride varnishes and oral care to new Canadians.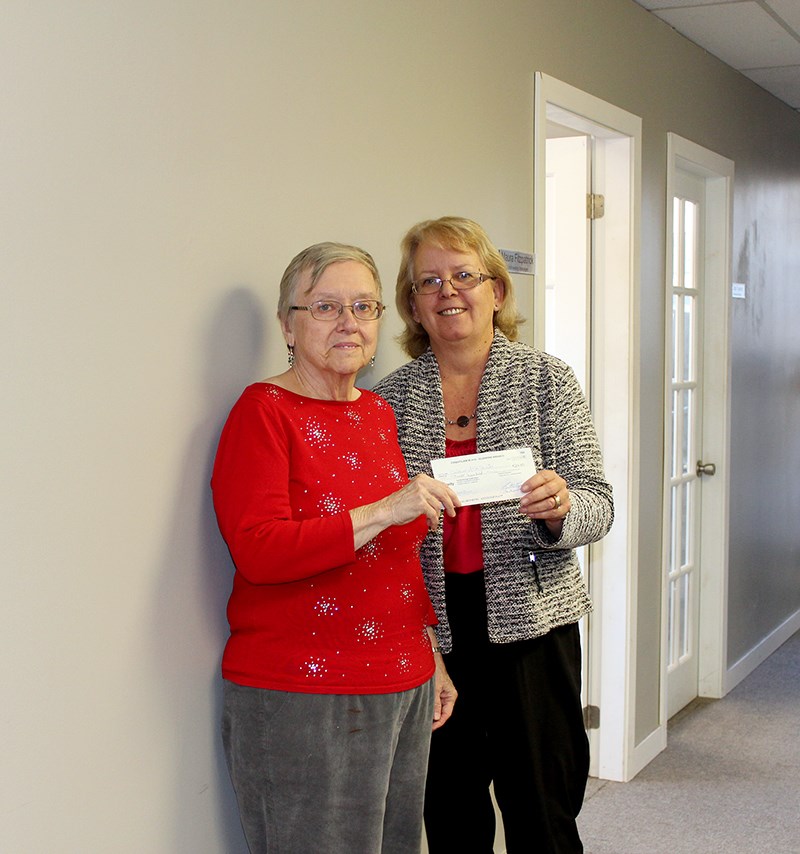 SENIORS HELP
Marie Mitchell of the Glen Pine Pavilion WHO Group delivered $200 to Maura Fitzpatrick, fundraising manager for the Children of the Street Society, to support its work preventing child sex exploitation.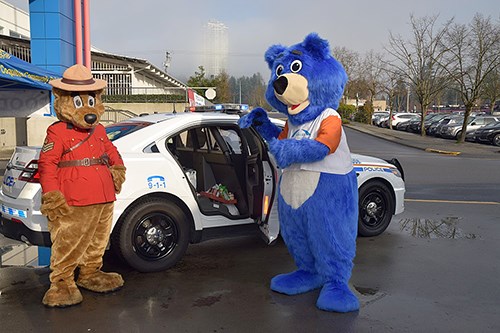 CRAM THE CRUISER
It was a record-breaking year for Coquitlam RCMP after it hosted its 6th annual Cram the Cruiser last Saturday, collecting 806 pounds of food and $1,921 in cash — a jump of 38% for food over its 2017 total.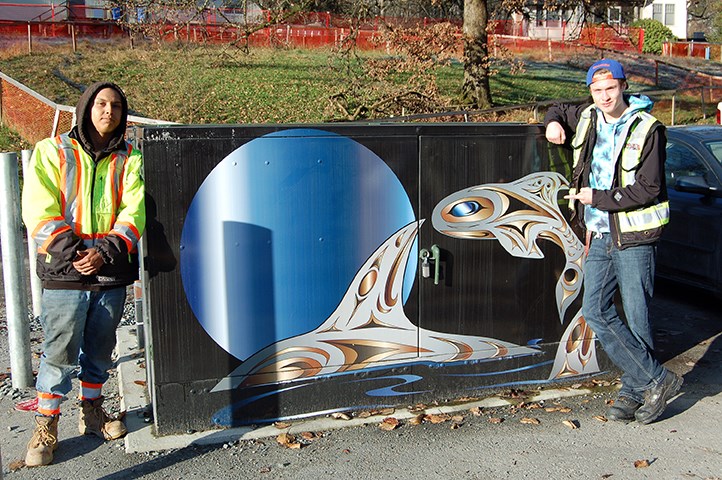 COAST SALISH ART
Artists Jody Wilson, a Ladner native, and Chris Paul and Darrell Thorne of Vancouver Island are getting rave reviews for designing colourful wraps for 11 utility boxes on the Riverview Hospital grounds in Coquitlam. The designs were chosen by Kwikwetlem First Nation youth. The boxes link into Kwikwetlem First Nation Enterprises' new 25-km electrical system on the 244-acre site of which the Coquitlam/Port Coquitlam band has a land claim.
Please email Spotlight news items to jcleugh@tricitynews.com.