Creatures from bugs to bats will be inventoried next week for one of the most in-depth ecological surveys ever undertaken in Port Moody.
For a 24-hour period on Aug. 18 and 19, a dozen research scientists will be taking stock of plants, animals, insects, birds and fish that make their home in Mossom Creek's 100-acre watershed.
It's a baseline study that members of the Burrard Inlet Marine Enhancement Society (BIMES), which runs Mossom Creek Hatchery, hope will be the groundwork for future research.
"This is the essence of a baseline study. You've got to know what you've got before it's gone," said Rod MacVicar, co-founder of the hatchery, whose members are co-ordinating the BioBlitz marking Canada's 150th year since confederation.
Former BIMES president Tracy Green, who's helping plan the event, said the study will be carried out at various sites, such as the shoreline, forest, creek and meadows that make up the watershed.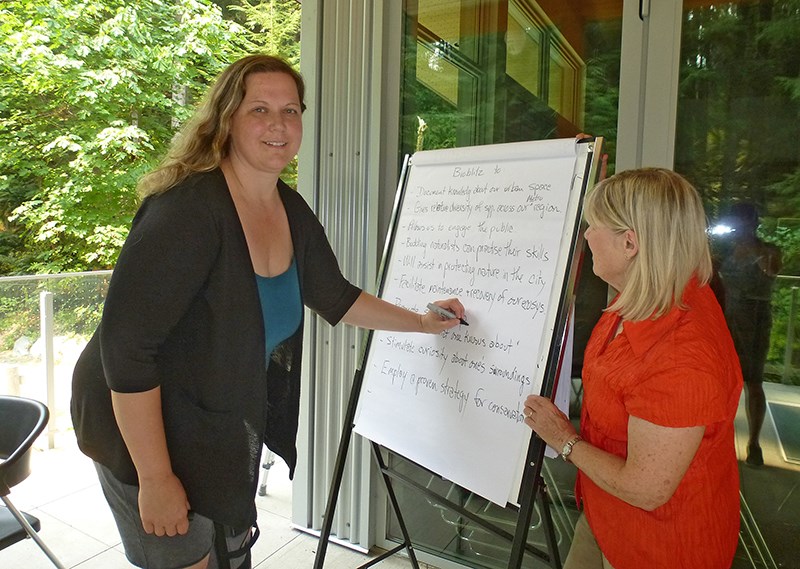 The city of Port Moody, the village of Anmore and the Brilliant Circle Group (BCG), which is planning to redevelop the Ioco lands, are all supporting the project by allowing researchers on their properties. Funding for the report is coming from the Canada 150 community grant program, the Port Moody Foundation, Port of Vancouver and Toronto Dominion, Green said. BCG is also contributing funds to the project.
"They are pretty open to the idea of doing a bioblitz study. They like the idea of an independent report," said Green, who explained that a bioblitz is an intense study of the biodiversity of a region, with the results to be sent to local governments and Fisheries and Oceans Canada, and made available to the public online.
There will also be a chance for the public to get a lose look at the often hidden creatures that inhabit the watershed on PoMo's north shore.
Green said people can participate in two public events: Night Creatures of Mossom, an interpretive walk on Friday, Aug. 18 from 7 to 10 p.m.; and the Guided Biodiversity Walks on Saturday, Aug. 19 at 11 a.m. and 1:30 p.m.
Volunteers are also sought to help with checking in guests, or for those with biology backgrounds, helping assist the researchers.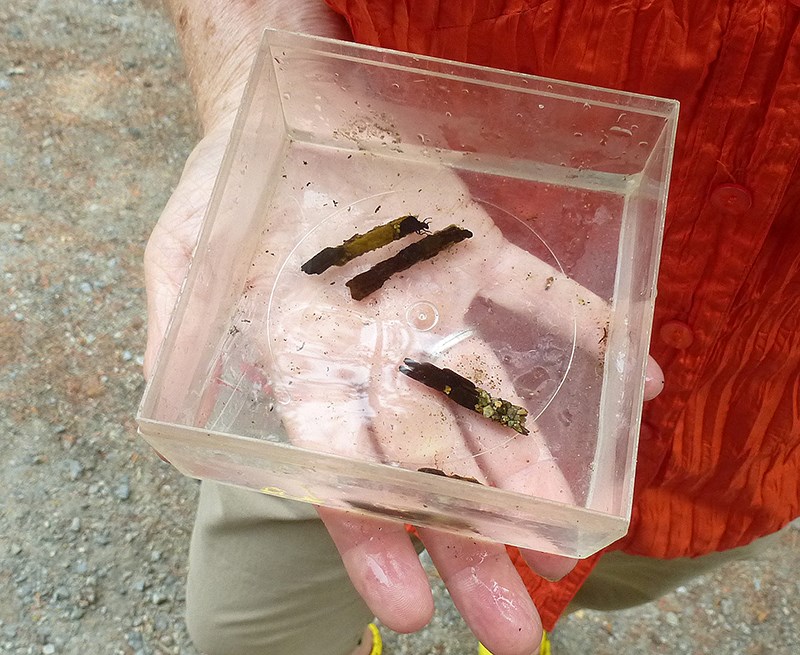 Ruth Foster, a retired Centennial secondary school teacher and hatchery co-founder, said she hopes it rains for the event because more creatures will reveal themselves if it's wet. "Like the rest of B.C., we really need it to rain because when it's wet, more creatures are active."
Among the intriguing residents of Mossom are the caddisfly larvae, which builds its own casing out of materials at hand, such as bits of wood floating in the creek and small pebbles.
There is also a tree where the stonefly, which lives in the creek as larvae for up to three years, will molt from its exoskeleton to fly away and mate.
Scientists will also be looking for small mammals, bees and butterflies, bats, snails, owls and beetles as well as a variety of plants. Some of the sites for study include the creek and its banks, the shoreline, where Mossom flows into Burrard Inlet, the Ioco townsite and the old gun range at Sunnyside.
• For more information and to register, visit here..