Schools remain open and more than 200 School District 43 students are receiving care and virtual learning in specially-prepared classrooms in Coquitlam and Port Coquitlam, with more students expected to return to classes next week.
While physical distancing requirements are keeping the majority of SD43's 32,000 students out of school for now, those who are struggling with the current virtual learning model are being invited back to the classroom, possibly as early as next week, with their parents' support and permission.
Still, it could be weeks before anything more is known about the rest of B.C..'s 450,000 K-12 students, according to superintendent Patria Gartland.
-------------------------------------------------------------------------------------------------------------------------------------------
School's out indefinitely in Tri-Cities and across B.C.
Poll highlights struggle to find right mix of distraction, education for kids during pandemic
Home schooling presents extra challenges for kids with learning disabilities
'We will all have to be a little patient': Tri-City parents navigate remote schooling reality
-------------------------------------------------------------------------------------------------------------------------------------------
"The suspension of in-class instruction will continue for at least a few weeks," SD43's top official told trustees Tuesday.
According to Gartland, "there is no information as to when classroom instruction will recommence."  However, she said the school year will not be extended.
Still, helping essential service workers with care for their kids and vulnerable students with their education is considered a top B.C. education priority, along with safety, and SD43 is finding ways to make that happen.
Laptops are being loaned to some of SD43's 16,630 families so children can do their virtual learning and some families are getting subsidized internet or LTE services.
But in many cases, learning online is not enough and some students need to be in a classroom getting help from a teacher.
In the past week, schools have been identifying students who could benefit from classroom instruction and are figuring out the best way to provide it safely.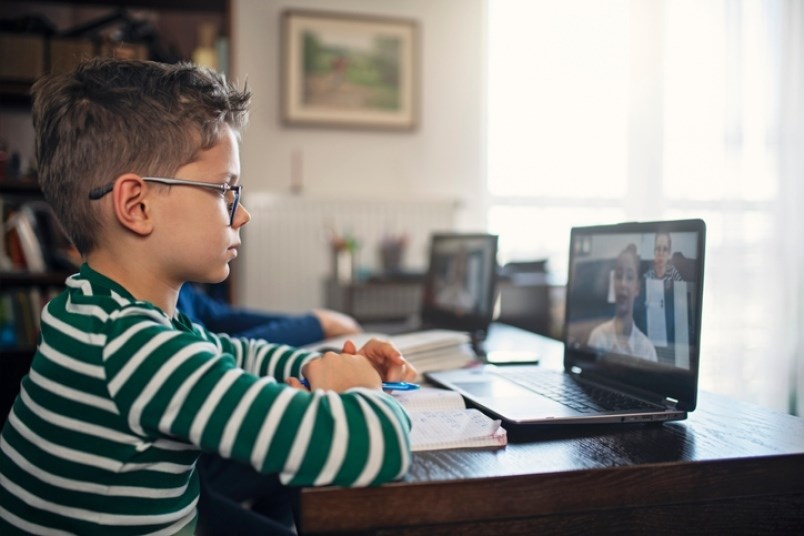 SPECIFIC STUDENT NEEDS MET
"They could be coming for a very specific need, (such as) struggling with a communication system, " according to Paul McNaughton, director of learning services.
In fact, he said, some schools are already offering the classroom help for these students, and in other situations it's parents who are getting support so they can help their child.
Students who do return to the classroom in coming days, will likely do so for short periods, with classes prepared so instruction can be done safely, McNaughton confirmed. 
But it's not just students getting a taste of classrooms that have been closed for student instruction for several weeks.
Some schools are even inviting teachers to come back into the classroom, with social distancing protocols and cleaning measures in place, McNaughton said, to prepare for a possible reopening of classroom instruction.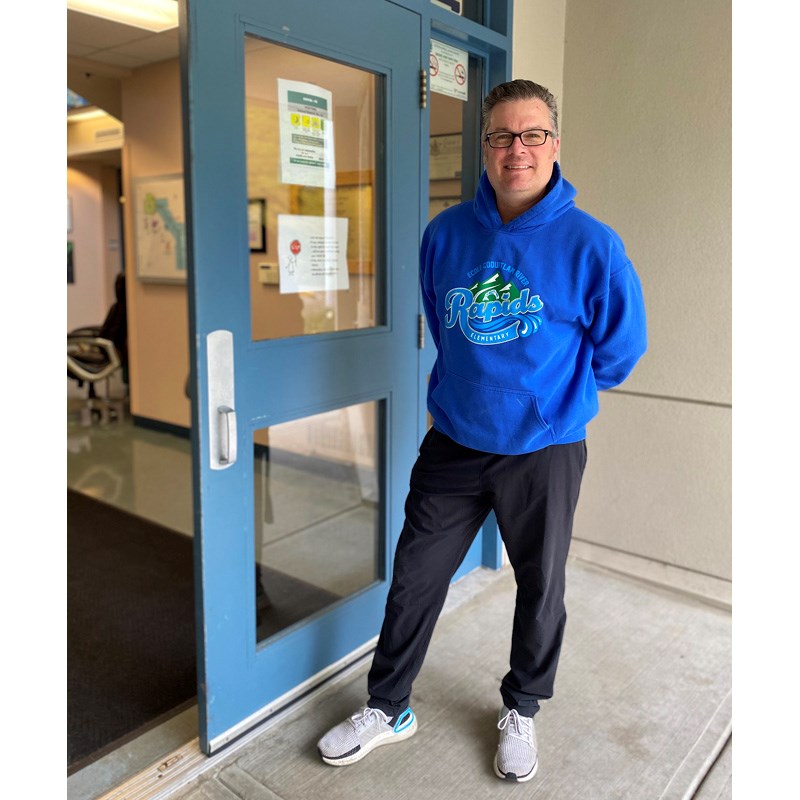 "We don't want to go from zero to 100, get teachers to come into the building, schedule them to come in, so we can normalize this idea," he said.
Some high school students who are are struggling or not engaging with the online learning may also be invited to return to a classroom setting if it will help, however, the priority is for those who "can't engage" rather than those who don't want to, he said.
The slow re-opening of classrooms to a few students comes as  B.C.'s top doctor mused at a recent press conference about how classes could reopen in a safe way.
RE-OPENING GRADUALLY A POSSIBILITY
Some ideas Dr. Bonnie Henry floated included allowing younger students to return to school so their parents could return to work, or alternating schedules and reduced days for some.
Still, while it's not known when — or if — the majority of students will return to classroom instruction, several schools are already finding safe ways to accommodate the children of essential service workers.
Some elementary schools are currently hosting some 200 students from 9 a.m. to 3 p.m. with before and after school care also provided. They include Mountain View, Eagle Ridge, Coquitlam River, and Parkland elementary schools in Coquitlam and Irvine elementary school in Port Coquitlam.
A combination of substitute teachers and education assistants are providing the supervision and activities are provided to maintain social distancing, according to assistant superintendent Gerald Shong.
"To look after the safety of kids, we look to minimize contact points with people," Shong said, noting that "The biggest thing is educating the kids about practicing hygiene."
That might sound boring, but according to one Coquitlam school principal, the children of essential service workers who are coming to his school are having a blast.
After doing virtual school in the morning, they are allowed to play in the gym or are taken outside to enjoy nature walks, said Ross Jacobsen, who said about 30 children are "on the roster" to attend programs at Coquitlam River elementary, although not all that many come each day.
For the most part, they aren't tied to their desks, but play games and generally have fun, with a few hours spent virtual learning as well.
When it's time to go home, the kids are happy but tired, he said.
"The parents come to pick up their kids, and ask 'how was your day today,' and the children's faces light up."