It is a beautiful fall afternoon and the streets around Lincoln SkyTrain Station are bustling with activity.
People are strolling between shops and restaurants while leaves blow in the breeze and a busker plays guitar for a group of people gathered in a plaza.
"Hey, this guy sounds amazing," one person says.
There's just one problem: None of this exists yet.
The scene is virtual reality (VR), technology the city of Coquitlam is adopting as it rolls out its City Centre Area Plan to give residents an immersive walk-through of the future neighbourhood.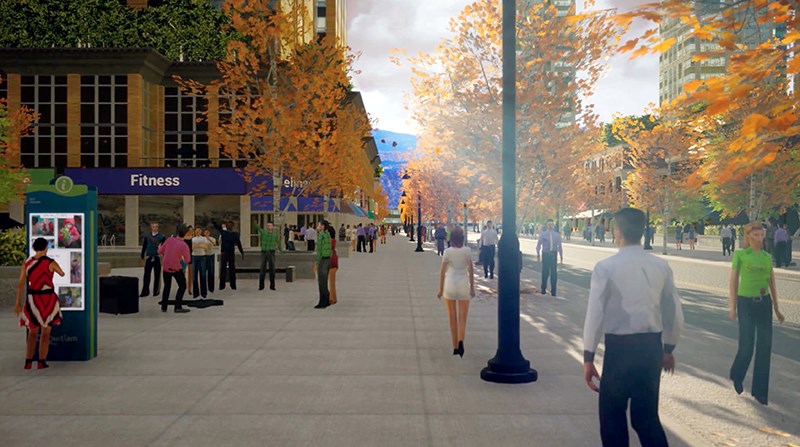 "This is easier than looking at a whole series of plans and trying to understand what these drawings mean in real life," said Andrew Merrill, Coquitlam's manager of community planning.
He added that most architectural renderings presented to council are fly-throughs, giving the observer a bird's eye view of what is being proposed.
"This is at the human level," Merrill said. "It is very much how you experience the city. You are not a bird flying 40 storeys in the air looking down on things."
The VR scene looks like a video game.
As the viewer hangs a left from Lincoln onto The High Street, day turns to night, giving a sense of what the proposed entertainment district with its bars and restaurants might one day look like. The scene finishes at the end of the street, which today is a portion of Coquitlam Centre mall.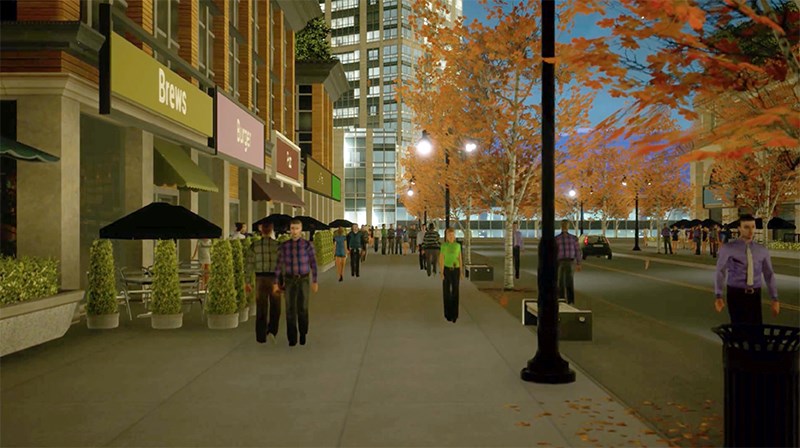 Michelle Hunt, the city's general manager of finance and technology, said staff intend to add to the virtual map as they move along with the planning process for the rest of the City Centre neighbourhood.
"Once you have the base, you can start dropping new ones in as they come," she said, noting the city already has some VR renderings of the intersection of Pinetree and Guildford ways outside city hall. "We have that and now we have Lincoln, so I could see just extending it."
Coquitlam is one of the only cities in Canada using virtual reality to engage residents. And at a cost of $28,000 to develop the VR map and run the program at consultation events, Hunt said it is good value for the city.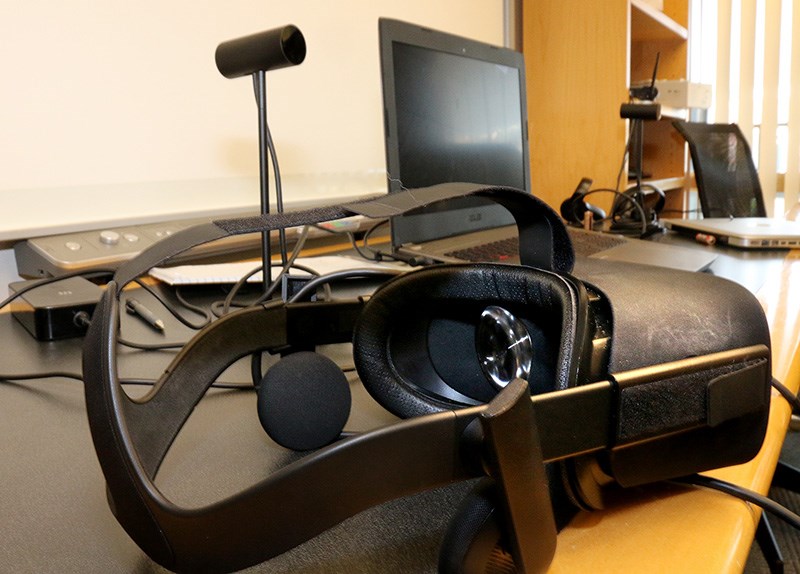 She even sees a bigger future for the technology.
While the practicalities still need to be worked out, it is possible that VR could be used for not just larger community planning initiatives but for individual development applications. Could council meetings one day consist of residents and councillors strapping on VR helmets as they discuss the latest highrise proposal or multi-family project?
"That's the next piece we need to start wrapping our head around," Hunt said.
Jeeven Bhambra, a digital engagement specialist with IBI Group, the consultant contracted to do the virtual reality work, said building Coquitlam's City Centre map has been one of the most interesting projects the company has taken on to date. He believes that more cities will turn to VR to engage residents, allowing planners to reach out to a range of people who may not be accustomed to taking part in a planning process.
"It breaks all kinds of barriers associated with language, where you're from, your history, your background," he said. "We made it in a way that is accessible to everyone. Even a two-year-old could put on a headset and use it and enjoy the experience."