There are 22 people running for eight seats on Coquitlam city council from the 2022 municipal election — set for Oct. 15.
The Tri-City News sent questionnaires to each candidate to learn more about who they are, why they are campaigning and what are the issues that matter most to them.
Candidate responses are as follows (listed in alphabetical order):
Brent Asmundson (incumbent)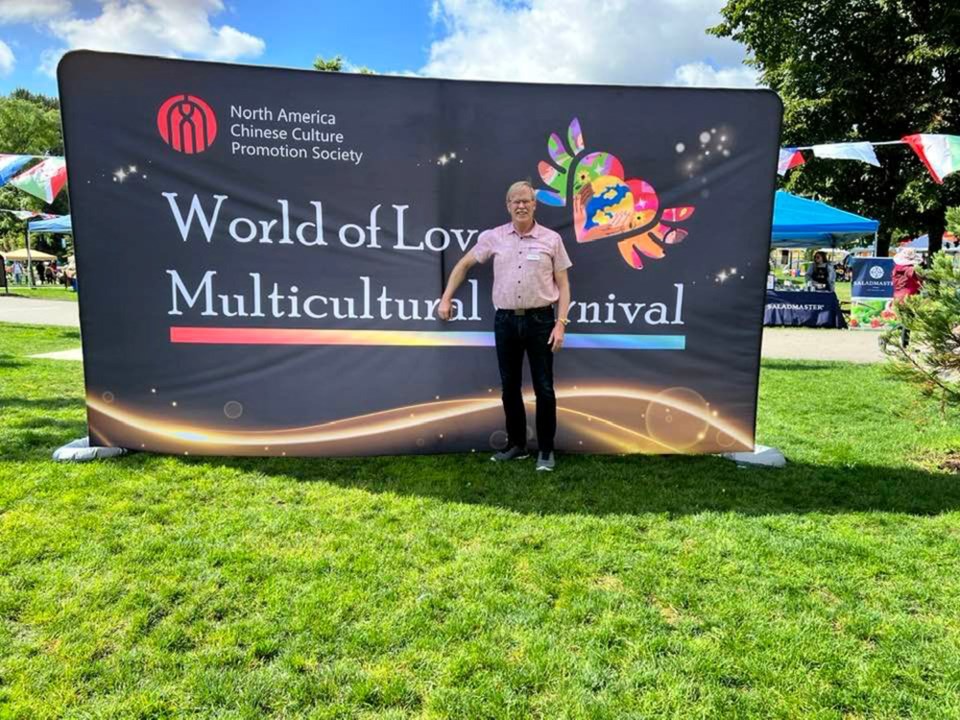 Why are you running for public office?
"I am seeking re–election to continue working for our community to support sustainable growth, helping create affordable housing and implementing sound environmental practices. I am committed to making sure your municipal tax dollars are spent wisely and provide great community facilities. With this in mind I am committed to cost effective infrastructure improvements while ensuring that the city is business friendly and focused on keeping neighbourhoods safe. We all have a voice in local government, and I am dedicated to making sure that your voices are heard."
What's your No. 1 issue and why?
"I see housing as the No. 1 issue. As a member of council, we have implemented an Affordable Housing Strategy with incentives to tackle affordability with over 10,000 market rentals and over 2,000 below- and non-market rental units. These strategies are now under development. During my time on council, we have created Housing Choices, which promotes a variety of housing types across the community for a range of households. Seniors housing is a growing need in our community. We are leasing city land at 1200 Cartier at a nominal rate to have a 36-unit, three-storey, below- and non-market units, also an application at 1015 Austin Avenue for 155 independent living units and 12 below market units."
Rob Bottos
Why are you running for public office?
"I am running for city council because throughout my life, one thing has remained constant: my commitment to Coquitlam. As a lifetime volunteer in our community, I have given of my time and talents in many ways. I have contributed through service organizations, community task forces and municipal committee work. I have been an advocate in both print media and public forums for Coquitlam's needs. Our council needs persons who are committed to this city, who bring a broad perspective and have the ability to look at a problem from all sides and who work with others to find solutions."
What's your No. 1 issue and why?
"In 1978, when I moved here, Coquitlam's population was less than 60,000 people. Today, it is approaching 150,000 and it is projected to grow to 225,000 by 2041. Our development must meet the needs of a diverse, growing, and aging population. We must attract services and provide facilities that keep pace with our larger population. We need a mix of housing alternatives including affordable housing for seniors, youths, and families. We need to ensure sustainable development of complete affordable communities where residents can live, work and play while ensuring we minimize commuting volumes and preserving our environment."
Phillip Buchan
Why are you running for public office?
"I am running for office to bring a fresh perspective to council and to listen to all Coquitlam citizens concerns and help them with problems they have in their daily lives. If elected, I want to put forward a motion to include 20 per cent below-market housing and rentals in all new developments. I also want to put pressure on TransLink to increase the frequency of bus service in all of Coquitlam so people will not have to wait long periods of time to return home from work and school."
What's your No. 1 issue and why?
"My No. 1 issue is the byelection that was not called. It is a disservice to Coquitlam citizens that a vacant city council seat has not been filled as required by law. A number of other municipalities, including Lytton (which was devastated by a wildfire) complied with provincial law and held byelections following the September 2021 federal election. Coquitlam has ample funds in its Election Reserve Fund for a possible byelection so the cost would not have negatively affected any other city programs and services. Required elections should not be declared unnecessary or inconvenient by our elected representatives."
Ben Craig
Why are you running for public office?
"I've been advocating for communities ever since I moved my family to Coquitlam. I've had hundreds of interactions with our local government during that time and I've observed that residents have become disconnected with the decision-making process at city hall. My goal is to bring Coquitlam stakeholders back into that process. I've been a financial planner for over 20 years. I've seen the cost of our local government rise at an astonishing rate and my aim is to bring some financial discipline to my role as Coquitlam city councillor."
What's your No. 1 issue and why?
"Cost of our local government: In a period of historic inflation, the cost of our local government is rising at an alarming rate. As the cost of government rises, so does the cost of living for all of us. I believe our local government should budget in the same way as Coquitlam families. That means reducing expenses in the face of budget shortfalls. After all, we all want nice things. But they must fit into our budget."
Mohammad Darwish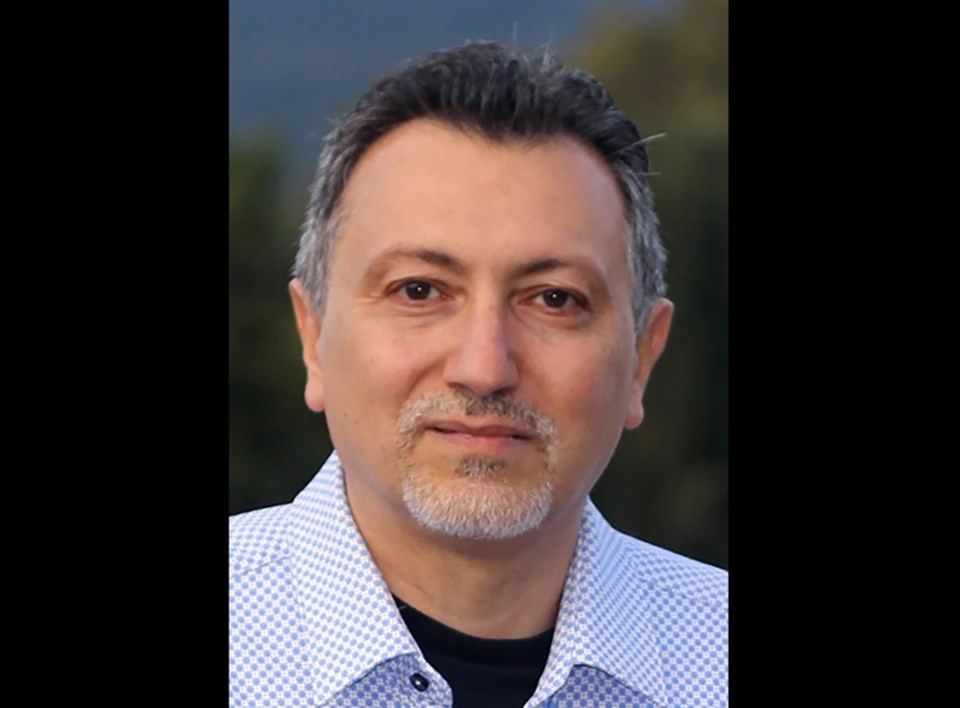 Why are you running for public office?
"I am seeking a leadership role in public service to help improve our lives and build a better future for our children. In all my personal and professional endeavours, I have been committed to progressive action and empowering people."
What's your No. 1 issue and why?
"We need a holistic approach for improving the fundamental pillars that affect our future. I believe this includes our economic opportunities, infrastructure, and community services. Together we can establish equal opportunities for all while building a stronger and safer Coquitlam for us and generations to come."
Matt Djonlic
Why are you running for public office?
"I'm running for city council with a focus on delivering the housing needed for the next generation of Coquitlam families. Our city and region are changing, and we must plan for complete communities. This is our opportunity to make sure we build the kind of neighbourhoods our kids can grow up in, seniors can afford to stay in, and that we can all thrive in. I want to see Coquitlam be the kind of city people can live in, work in, and enjoy with all its natural beauty."
What's your No. 1 issue and why?
"Making sure we plan for complete communities. My partner, Natalie, and I want to stay in Coquitlam because we see it as the ideal place to start our family. With many families looking to call Coquitlam home we need to push for more townhouses, homes for seniors, and affordable ownership models. Those housing starts must also come with plans for future recreation centres, community centres, parks and schools. For any city to work, I believe we need to make sure families can continue to thrive here and seniors who want to downsize can stay in the neighbourhoods they know."
Craig Hodge (incumbent)
Why are you running for public office?
"I have a passion for serving my community, problem solving and working with others to get things done around the council table. I believe my experience of living here for 58 years, serving three terms on council, and my extensive committee work, will help me serve Coquitlam residents. Coquitlam is a great place to live, work and play and is one of the best run municipalities in the province. It is important that we look for new ideas and ways to improve while maintaining a strong and stable leadership to continue the path forward."
What's your No. 1 issue and why?
"The environment, and ensuring enough housing, with rental and ownership options that are affordable to young people, families, workers and seniors remain a top priority. However, I'm becoming increasingly focused on community safety. Police hiring needs to keep pace with growth. We must work with health authorities to provide a better response to mental health calls, bring back the RCMP auxiliary officer program and hire community safety officers. This will free up valuable police resources to increase foot patrols in Coquitlam, in commercial and residential areas and parks, and address emerging problems like the region's increase in gang violence in the Lower Mainland."
Steve Kim (incumbent)
Why are you running for public office?
"Simply put, I love our community and I'm a proud Coquitlam resident. Our city is growing and has so much going for it. But coming out of the pandemic, our community finds itself at a critical time in its history. We need solutions to support our residents, businesses and organizations during this recovery period. I want to ensure we build a strong future for all. Building on my first term, I have experience and understanding of city processes required to get things done. My balanced approach, collaborative style and holistic view bring a strong representative voice for the next four years."
What's your No. 1 issue and why?
"My number 1 issue is safe, affordable living. I will focus on responsible, managed growth in our city, by building the right mix of affordable homes around major transit hubs. I want to get people out of their daily commutes, so they can work, play and study close to home while supporting local businesses. Our city has over 2,000 below market/non-market rental units in stream, but it's not enough. I support more seniors, supportive, student and accessible housing in our city so that everyone can live safely and affordably in our community."
Paul Lambert
Why are you running for public office?
"I'm running for city council to listen to residents and then actually act on the feedback they give. I have spoken with residents across Coquitlam and many feel their voice is not being heard. They feel like the city is telling us what to do, instead of listening and taking our input. They also feel that no matter what they say, the city is going to go ahead and do whatever it had planned to do. This is very upsetting to hear. On city council, I will make sure residents are listened to, and then their feedback is acted on."
What's your No. 1 issue and why?
"My number 1 issue is growth and housing. For the past four years, Coquitlam has experienced an unprecedented level of development and growth. I have spoken with residents across Coquitlam and many are concerned about the effect this is having on our city. They are concerned about the strain being put on our roads, parks, schools, healthcare system and local environment. I believe we need to listen to residents and slow down to a moderate level of development and growth. Slowing down doesn't mean failing to address affordability though. It means building housing that actually meets the needs of Coquitlam residents."
Sean Lee
Why are you running for public office?
"I'm an IT expert specializing in predictive analysis. Based on my expertise, I came up with three keywords for 2023 and onward: economic recovery, mental health and addiction, and climate crises. We need to be ready, and I have answers and plans. We must focus on economic recovery, prepare for the growing demands of those dealing with mental health and addiction issues and promote green space conservation. My platforms and plans will be strong safeguards against foreseeable economic, mental health, and climate crises in our community."
What's your No. 1 issue and why?
"Of all three priorities for Coquitlam, my top one relates to addressing economic recovery through the city transformation. I have everything pre-arranged and ready to transform Coquitlam into "a cutting-edge medical city" by attracting medical and IT industries. Thus, I will be able to tackle pressing issues in our community, including job creation and security, economic recovery and affordable housing. Furthermore, it is alarming to recognize that there is no general hospital in Coquitlam with its estimated population of 150,000 by 2021. Nevertheless, I will foster more collaboration between municipal and provincial governments to build a general hospital and reinstate the Riverview Hospital."
Trish Mandewo (incumbent)
Why are you running for public office?
"Coquitlam is an amazing city. I love it, just as you do. What an honour and blessing it was to be chosen by you in 2018. Be rest assured that I worked hard for you. I am running again so I can continue to advocate for you as well as make smart policy decisions that will ensure our Coquitlam will be a livable, safe, inclusive and vibrant city. I have the knowledge and experience needed at the table. I would like to continue to support the vision that you have for our city, your family, your business and for yourself."
What's your No. 1 issue and why?
"While it's not easy to choose one issue, I'd say managing and planning for sustainable growth is my number one issue. There is no doubt that Coquitlam is experiencing unprecedented growth. Sustainable growth is at the intersection of affordable housing, socio-economic diversity, climate change resilience and livable communities. We must make sound policy decisions as well as continue to leverage partnerships with other levels of government so we can access funding to support responsible growth priorities. Our residents expect nothing less."
Dennis Marsden (incumbent)
Why are you running for public office?
"I have been honoured to serve for the past eight years, bringing in a number of policies, ranging from financial management to affordable housing to environmental sustainability. I believe that in our current uncertain times, my experience at the council table and across the region will be valuable to ensure that Coquitlam continues to move forward in a positive manner. We have significant capital projects planned to deliver the infrastructure we need across the city and experienced, responsive leadership will be critical to our success."
What's your No. 1 issue and why?
"Affordable housing. We have had some tremendous initial success in bringing more rental housing to our city with over 2,000 non-market rental units and 10,000 rental units under construction or approval. I can use my experience to advocate for deeper subsidies to provide more workplace housing to ensure that we focus on the prevention of homelessness to start to stem the tide. Projects such as Burquitlam with 100 units of subsidized housing from $375 per month to rents based on income are needed across our city, and I can use my experience to deliver more of these homes."
Robert Mazzarolo
Why are you running for public office?
"To deliver for Coquitlam residents a vision that takes a holistic approach to the current and future challenges facing our city. In particular, focusing on family-oriented housing for families to live and grow, and options for seniors to thrive in their community; expanding our public parks, recreational facilities, and cultural locations to accommodate a growing population; protecting our natural environment for future generations to enjoy; fostering a vibrant business community to provide local employment opportunities for residents; and managing city revenues responsibly and efficiently so as to not overburden the taxpayer."
What's your No. 1 issue and why?
"Prioritizing family-oriented homes such as three-bedroom townhomes and row homes, and two- and three-bedroom condos, while at the same time maintaining neighbourhood character. Keeping existing and attracting new families to our city has many positive spinoffs. These include building a sense of community through community organizations, providing a robust customer base for local businesses, and broadening the tax base to keep property taxes in check. Furthermore, the preceding types of family-oriented homes are more affordable for young families to live and grow, and provide options for seniors who may want to downsize and stay in the community they helped to create."
Cameron McBryer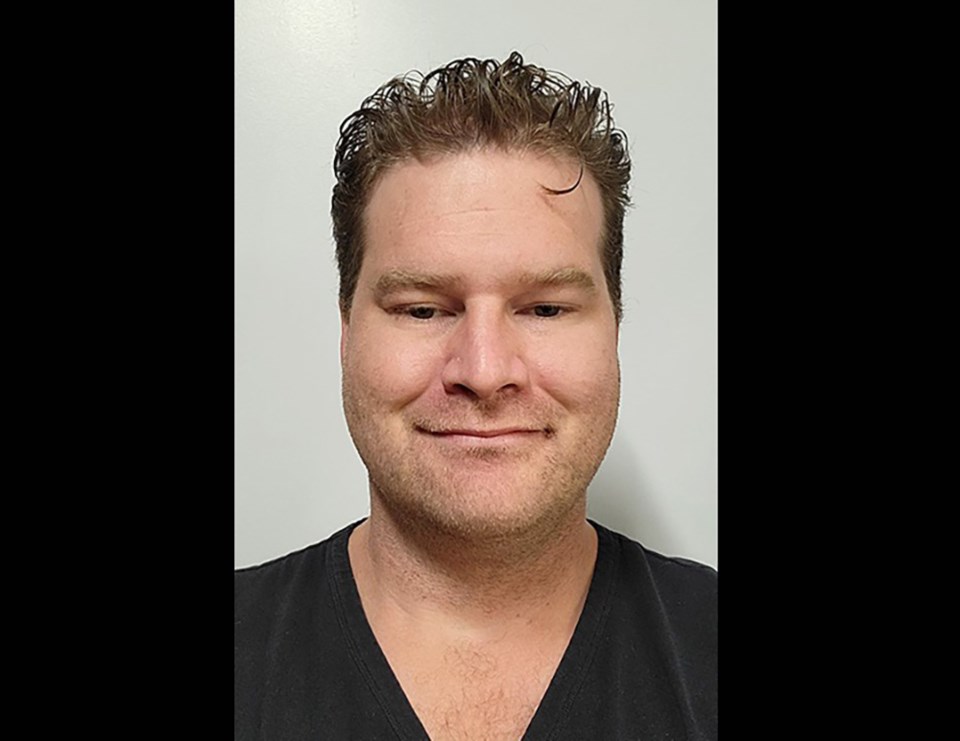 Why are you running for public office?
"I love Coquitlam, and I want it to grow in a sustainable manner while still maintaining the way of life that brings people to the city in the first place. I want to see my friends and family succeed here, and have a happy healthy way of life. I have a skill of bringing together like minded people into cohesive units. It isn't my vision for the city that matters, it is my ability to listen to your vision that matters."
What's your No. 1 issue and why?
"Ensuring that with residential growth in population and density, we ensure traffic patterns are well thought out and transit accessibility is increased. More transit options, more frequency, and later service. Later service is essential, with the expected increase in population we will have many more late night and graveyard shift workers."
Brian Misera
Why are you running for public office?
"I am running for office to do my part to solve the housing crisis. We need to build homes faster to provide better living conditions for families and put downward pressure on rent. This requires cooperation across municipalities and different levels of government. Also, I want to explore transportation development to ease congestion on Lougheed Highway, and find ways to host events and promote local businesses to increase tax revenues and drive economic growth. Overall, I want to minimize wasteful spending and keep property taxes as low as possible."
What's your No. 1 issue and why?
"The amount of money I spend on rent is ridiculous. I feel like I am stuck and unable to save any money to improve my living conditions. However, instead of staying in the basement, I am trying to proactively be part of the solution. We need greater housing supply, tougher regulations and consequences for dirty money entering our market, and preferential policy for those who live and work here. Everybody needs housing, unfortunately it feels like our wages have not kept up with productivity increases for decades."
Benjamin Perry
Why are you running for public office?
"Coquitlam should be a place for everyone. No one should have to leave because they can no longer afford to live here. The city must require developers to build affordable housing and the city can cooperate with non-profits to meet the housing needs of residents. Our city should not be designed for the purpose of maximizing real estate profit, but instead for the benefit of citizens and residents. Elected officials should represent all people equally and money should not have undue influence on decisions. Our city can stand up for human rights — promoting economic equality and all kinds of diversity."
What's your No. 1 issue and why?
"Climate change is the biggest existential threat we face in this era. We are just at the beginning of noticeable effects and already we are choking on smoke from wildfires, experiencing dangerous heat and witnessing deadly, devastating floods. Cities are the main source of emissions, and in Metro Vancouver, personal vehicles and buildings are the two biggest contributors of greenhouse gas emissions. There are practical solutions to these issues that do not require tax hikes and have a large effect. These include zoning for medium-density complete communities, requiring zero-emission heating in all new buildings and expanding active transportation infrastructure in the City of Coquitlam."
Leslie Roosa
Why are you running for public office?
"My decision to run for public office is rooted in my strong financial background. I am a trustee for the BC Teachers' Pension Plan (with assets over $34 billion and the 10th largest pension fund in Canada), a director for Community Savings Credit Union (with assets over $800 million) and I have been secretary–treasurer for the Vancouver Elementary School Teachers Association (one of the largest teachers' associations in B.C.). I believe that this financial expertise would be a valuable addition to city council. It is a way that I can contribute positively to our community."
What's your No. 1 issue and why?
"The issue that is most important to me in this election is urban density. As density increases in Coquitlam, I want to advocate for city services to keep pace with population growth. This includes these key areas: services for seniors (seniors' centres and safety initiatives); infrastructure (firefighting services, roads, sewers, water, and libraries); and parks and recreation services (expansion of recreation centres, playgrounds and green spaces). I would also like to advocate for affordable housing projects for families, single people and seniors. I want Coquitlam to remain the liveable community that we all appreciate and call our home."
Zoe Royer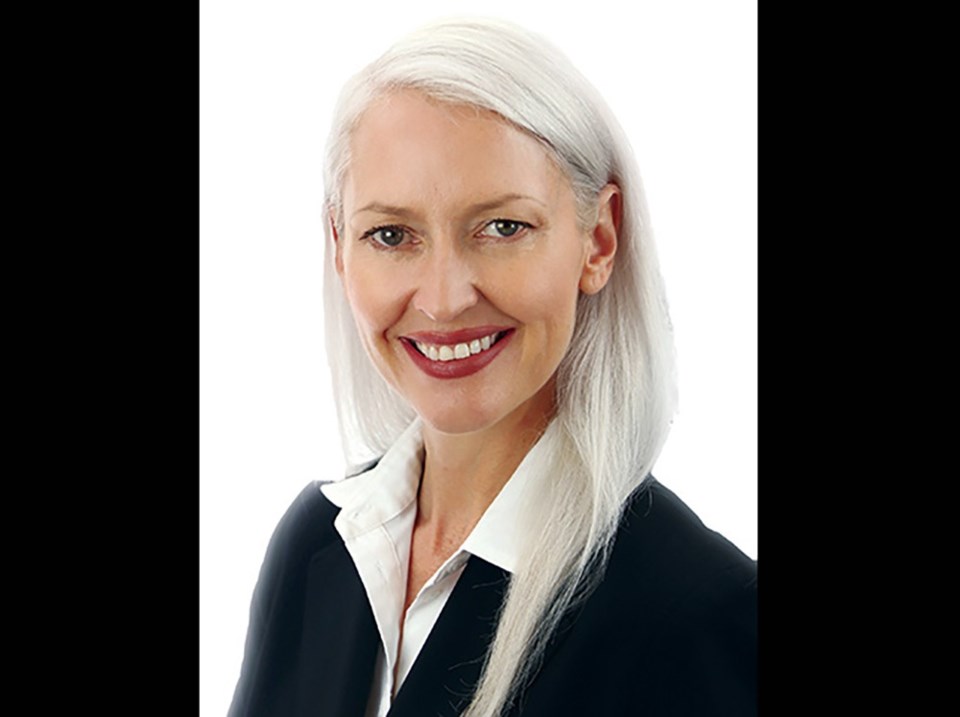 Why are you running for public office?
"As a three-term city councillor, library trustee, published author, artist, volunteer, business owner and 22 years in healthcare, Zoe Royer brings a rare mix of strong business skills and sincere concern for social issues. Gender diversity on Coquitlam city council is essential as women bring an important perspective to decisions regarding quality of life, families, youth and seniors in our community. Zoe is recognized for her thoughtful leadership toward reconciliation with Indigenous Peoples, Coquitlam SD43's Childcare Task Force and at the regional level on climate action and rapid emergency medical response. Zoe has lived in the Tri-Cities for 18 years and has a deep connection with Coquitlam. She cares deeply for this community."
What's your No. 1 issue and why?
"Zoe's top priority is the sustainability of quality of life for our citizens. This means strengthening policies that support housing security, employment close to home, affordability, transportation, our natural environment and climate action. Zoe hopes to champion a Student Sustainability Advisory Council as a joint effort with Coquitlam's School District and city council. Our youth are tomorrow's leaders, and soon enough, all of us will need to depend upon them. Zoe believes we need to include young people in civic processes in a meaningful way, helping to shape policies toward a brighter and more sustainable future for everyone. Zoe recognizes Coquitlam's unique leadership role in the Tri-Cities, and the ability to make a difference at the regional level."
Harvey Su
Why are you running for public office?
"I have been in Coquitlam for the past 15 years. My wife Yvonne and I are raising our two daughters Tiffany and Eadlin here. Tiffany once said that 'Coquitlam is the most beautiful city in the world' and I couldn't agree more. I love Coquitlam. I believe that I can bring my business skill and more diversity to the city council and make some positive changes in our community. And because of my Chinese heritage, I can be a better liaison between the city and the Chinese community, which is the largest visible minority group in Coquitlam."
What's your No. 1 issue and why?
"I hope to enable a better transit system and bridge Coquitlam with more opportunities. I am advocating for the expansion of the unidirectional rush hour only West Coast Express service to a full commuter rail service operating seven days a week. I believe a bigger West Coast Express service can be a driving engine for the recovery of the local economy and encourage more people to use public transportation, thus reducing carbon emission, creating more local jobs, helping with housing affordability, and transforming our bedroom community into an integrated city where our residents can live, work and recreate."
Ali Tootian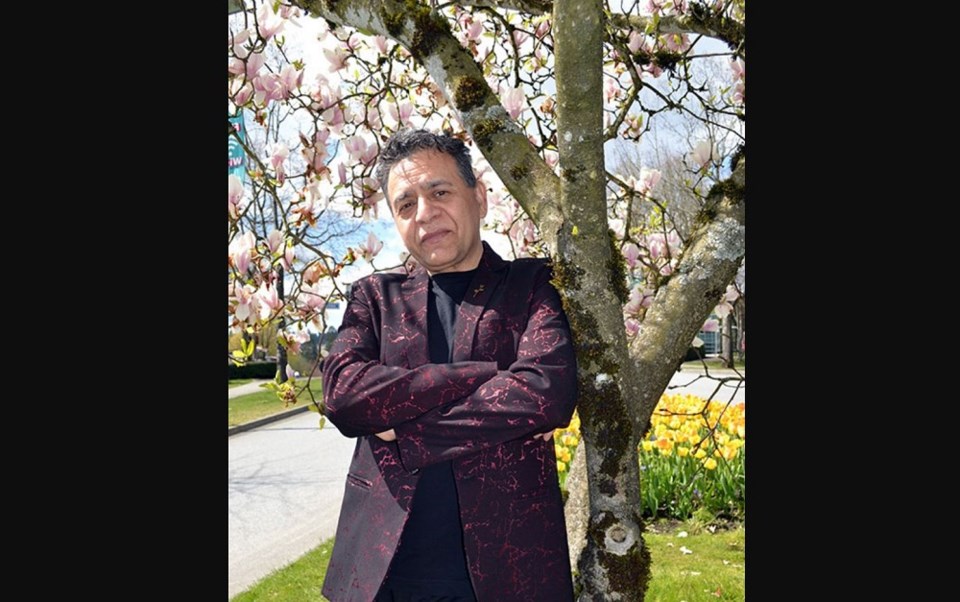 Why are you running for public office?
"I am an active member of the community, an educator and a social activist. Now that my children are grown up, I can give back to the community more than before. Coquitlam is my home; I live and work in the same neighbourhood. I would like to keep my city safe and sound while experiencing its change into a modern city. I believe in a diversity of knowledge, expertise and background among the city council members to approach city-related projects inclusively. I can offer up-to-date research and education techniques, and years of experience working and hearing youth, young adults and their needs. I advocate for the lifestyle of seniors as well as holding on to environmental values at all costs."
What's your No. 1 issue and why?
"The city council is not properly connected to the residents. This has caused several different issues at the city level. The demographic of Coquitlam has dramatically changed in the past decade and the council, which is supposed to represent the public, is not communicating with residents. Therefore, the city is falling behind in some areas such as holding and meeting on to the lifestyle residents prefer, hearing the peoples' concerns with density and fast-growing Coquitlam, and the infrastructure required for keeping up with quick changes. The city council in Coquitlam should educate people about how to be part of a modern city while collecting useful data in a variety of ways."
Teri Towner (incumbent)
Why are you running for public office?
"I have been an active, involved and engaged member of my community for decades and having the opportunity to elevate my public service to that of a community-minded city councillor is an honour and privilege I take seriously. I am always looking for concrete ways to be part of the solution and to do so from the point of view of serving the public, by listening, responding, collaborating and serving. Cities are not just roads, pipes, buildings and infrastructure. Cities are people. I am running for re-election to continue supporting and advocating for healthy, active, connected, welcomed and safe citizens."
What's your No. 1 issue and why?
"Although we are showing leadership and responding responsibly toward tackling the housing crisis, it's a challenge to manage the growth to our city and region while respecting our neighbourhoods and preserving what's here now. We need to ensure we have enough amenities (e.g., rec centres, libraries, parks, police/fire) to meet the demands and needs for a healthy, connected, active and safe population. And we need to accomplish all this while addressing climate change, increased traffic, affordability and keeping property taxes low."
Carl Trepanier
Why are you running for public office?
"I have a deep connection with Coquitlam. We live in a well-managed, welcoming community and I want to strengthen these factors. I want to play a role in managing growth to protect our environment, the character of our neighbourhoods, our green spaces and access to community services. I hope to factor transportation, geography and amenities into development for the best fit for the neighbourhood. I am a passionate advocate for sport, fitness and recreation for all ages and abilities. I will ensure the construction and renovation of facilities meet the needs of our Coquitlam residents."
What's your No. 1 issue and why?
"I believe the number one issue for Coquitlam is population growth. Growth drives our decisions on where and what type of housing is built. It governs the placement, size and make up of parks, amenities and facilities. It impacts our environment necessitating action on our part to mitigate the effects. Growth has the potential to alter neighbourhoods but also to strengthen them. How we manage growth will be the primary task of the next council. I want to be at the forefront of managing growth so that it benefits the current citizens of Coquitlam and our new neighbours and friends."