Why were sexual and gender minority people more affected by layoffs, and saw their physical and mental health impacted more severely than Canadians overall as COVID-19 spread this year?
Online surveys have suggested contributing factors to these startling truths. Nathan Lachowsky, associate professor at the University of Victoria's School of Public Health and Social Policy and research director at the Vancouver-based non-profit Community-Based Research Centre, is leading a nationwide project to gather much more data on the topic.
Lachowsky — an epidemiologist by training who has focused on sexually transmitted and blood-borne infections, and health equity issues — is hoping the results will help identify what kind of additional support is necessary for lesbian, gay, bisexual, trans, queer (LGBTQ) and other sexual and gender minorities during the pandemic.
"When we talk about the COVID epidemic, obviously our primary concern has been around the actual infection, and the illness, the loss of life associated with that — that would be your primary impacts," said Lachowsky in an interview.
"But we know from anecdotal stories, including a lot of media coverage, that there's a lot of impacts on people, in terms of self-isolation and physical distancing protocols that impact people's mental health, (which) might increase their exposure to domestic violence, may change their substance use patterns — and those are the kinds of secondary impacts that we want to understand."
'Are we tracking that in our public health systems?'
Lachowsky's project will attempt a biological measurement of antibodies to SARS-CoV-2, the virus that causes coronavirus disease, in the LGBTQ community. He said to his knowledge, there has not been any study in the world that has carried out such a measurement.
"I think we have an opportunity here in Canada to really lead some conversations in the world on what's going on for LGBTQ people in this pandemic," he said.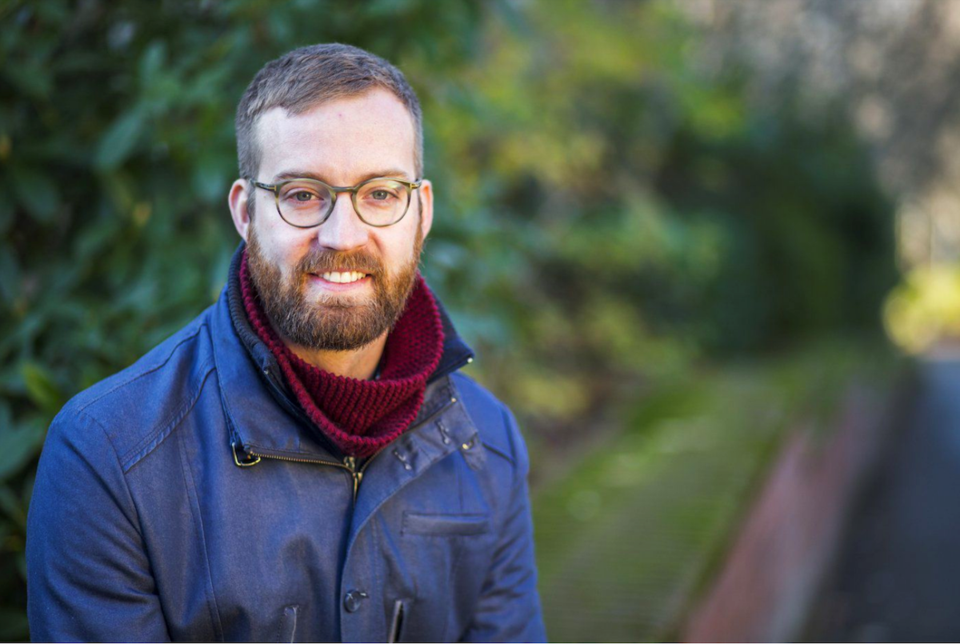 His team will send out home kits for dry blood spot screening, where people can put a few drops of blood on paper, to be sent to the lab for testing. The project expects to collaborate with the National Microbiology Laboratory's J.C. Wilt Infectious Diseases Research Centre in Winnipeg.
In order to discreetly find candidates, Lachowsky plans to first recruit people using social media and other online mechanisms and get them to fill out a survey, one where they won't have to provide any identifying information.
Those who take the survey can then opt in to get a self-collection kit mailed to their homes, which will screen for the COVID-19 virus.
The survey will ask LGBTQ people what "unintended consequences" they have experienced as a result of the pandemic, said Lachowsky, who is aiming to talk to about 10,000 LGBTQ people nationally.
"If we're finding that there's a differential of exposure to COVID, I think it really begs the question: Are we tracking that in our public health systems? Is this an indicator that we have to be mindful of?" said Lachowsky.
"We really think that part of this is about this larger conversation about the need for equity-oriented data in this epidemic — who is really being most impacted, and then how we can direct our policy and resource focus to ameliorate those inequities that exist."
The Community-Based Research Centre has been leading population health surveys looking at sexual and gender minority men for about 20 years, he said, and when the pandemic hit, there was a lot of conversation about how it will impact these communities differently.
'More affected by layoffs and reduced hours'
The project builds on extensive work already done by Egale Canada, in partnership with Innovative Research Group and the African Caribbean Civic Engagement Council, that carried out multiple online surveys of LGBTQ people this year.
The surveys showed that the impacts of COVID-19 on LGBTQ people have been significantly disproportionate, across a wide range of issues — everything from employment to physical and mental health, household finances, and quality of life.
LGBTQ people reported more stress, for example, than the average Canadian and less satisfaction with their lives as a whole, and were more likely to know someone who needed medical treatment or had COVID-19 symptoms.
Some of the most striking survey results show that LGBTQ people have been "more affected by layoffs and reduced hours than national respondents." In particular, LGBTQ people who are Black, Indigenous, or people of colour report being the most worried about being able to pay their rent or their mortgage.
Some survey results hint at contributing factors. LGBTQ people are more likely to work at jobs that demand face-to-face interaction often or all the time, the surveys found, and are more likely to commute using public transit or other public modes of transportation.
These kinds of results are the reason why there needs to be a fulsome, rigorous study that delves deeper into contributing factors, said Lachowsky.
The project is being funded by a $661,542 contribution from the federal government, one of 22 projects being supported by its COVID-19 Immunity Task Force, in collaboration with the Canadian Institutes of Health Research.
The government is spending $12.4 million overall on these studies in the hopes of getting a better read on the number of people who have been infected with the virus throughout certain communities.
"This federal investment in this project is quite a mark of the need for and value for this kind of research," said Lachowsky.
Carl Meyer is a Local Journalism Initiative reporter with the National Observer.