The switch to remote learning and part-time classroom instruction during the COVID-19 pandemic hasn't diminished the need for new schools and additions as School District 43 grapples with increasing enrolment and aging buildings.
Tuesday, June 16, during the last meeting until fall, the board of education approved a five-year capital plan with more than $1 billion in projects that will need provincial funding.
Among the projects were three — two in Coquitlam and one in Port Coquitlam — that will go to tender for  construction of two schools and and a new school board building to replace an aging and cramped structure on Poirier Street. 
Once builders are picked and tenders are signed off, construction could soon start. Here's the list:
Funded and ready to go
• Sheffield elementary school on Burke Mountain in Coquitlam will cost $43 million and will be home to 430 students, and staff. The new building, located at 3538 Sheffield Avenue, will be built on a six-acre site and will provide classes for the growing Burke Mountain community.
• Irvine elementary school's seismic replacement will cost $24.3 million. The new school, located at 3862 Wellington St. In Port Coquitlam, will incorporate a modernized learning environment for the students and staff as well as child care space for the community. 
3. The Education Learning Centre will replace the school board building at a cost of $30 million. The low-rise building will sit in the Winslow Centre parking lot at 1100 Winslow Avenue in Coquitlam. The province won't pay for the building so it is being funded from land sales and prior year budget surpluses.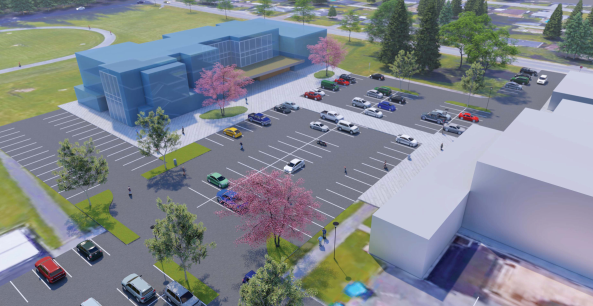 Top priorities requiring provincial funding:
• Moody elementary school in Port Moody — Currently located at 2717 St. Johns Street in Port Moody, the Moody elementary school replacement project means a full seismic replacement for 325 students at a cost $34.2 million. 
• Montgomery middle school in Coquitlam — At $57.8 million, the Montgomery middle school replacement project at 1900 Edgewood Avenue will lead to a full seismic replacement and a new neighbourhood learning centre.
• Maple Creek middle school in Port Coquitlam — located at 3700 Hastings St, plans are for Maple Creek to get a seismic replacement and neighbourhood learning centre at a cost of $38.9 million.
New high school for Coquitlam
• A New Burke Mountain secondary school is needed at a cost of $117 million. Starting out as a joint middle and secondary school, it needs provincial funding approval.
Additions needed for growing enrolment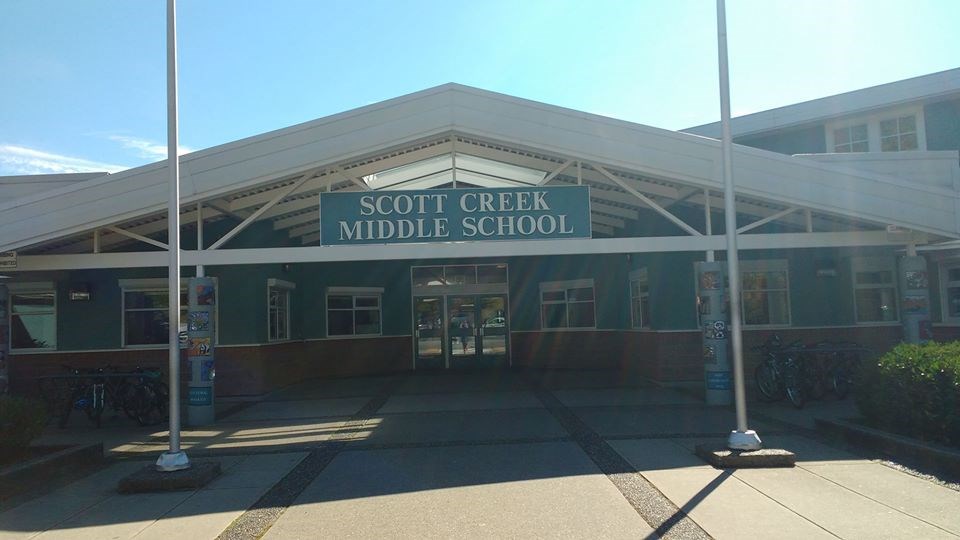 • Scott Creek middle school, located at 1240 Lansdowne Drive in Coquitlam, is a top priority for the district, which will spend $10 million from the sale of Lincoln elementary school in Port Coquitlam to fund a 10-classroom addition needed because of growth in Coquitlam's town centre area.
• Riverside secondary in Port Coquitlam needs an eight-classroom addition costing $9.5 million.
• Port Moody secondary needs an additional 12 classrooms at an estimated cost of $21 million.
Land needed for new schools
• Fraser Mills elementary school is proposed for a newly-developed area in south-east Coquitlam. SD43 and the city of Coquitlam are negotiating with the Beedie Development Group for land on which to build a school in the new Fraser Mills community, south of United Boulevard.
Replacement projects also on the books
• The aging Nestor elementary school, located at 1266 Nestor Street in Coquitlam, is expected to be completely replaced with a facility serving students K-6 at a cost of $47.3 million. Provincial funding is needed.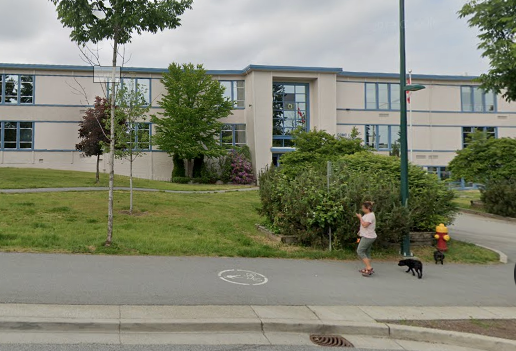 • Como Lake middle school, at 1121 King Albert Avenue in Coquitlam, is also slated to be replaced in a $55 million project that includes a school for students Grades 6-8 and a neighbourhood learning centre. This project also needs provincial approval and funding.