Thrifty shoppers looking for a good deal are making their way to a brand-new bright and airy Salvation Army Thrift Store that recently opened at Shaughnessy Station in Port Coquitlam.
The 8,500-sq. ft. shop, at 3190-2850 Shaughnessy St., offers double the amount of space than the previous location on Elgin Avenue.
And there have been nothing but good reviews since the grand re-opening Oct. 28, said to Maytte Abad, district manager for Salvation Army's BC Mainland District.
Abad said bargain hunters have been pleased with the extra space and selection of gently used items while staff like the bright and airy space and the additional room for sorting donated items.
"The [customers] have found the new store already and have been making a lot of purchases," Abad said.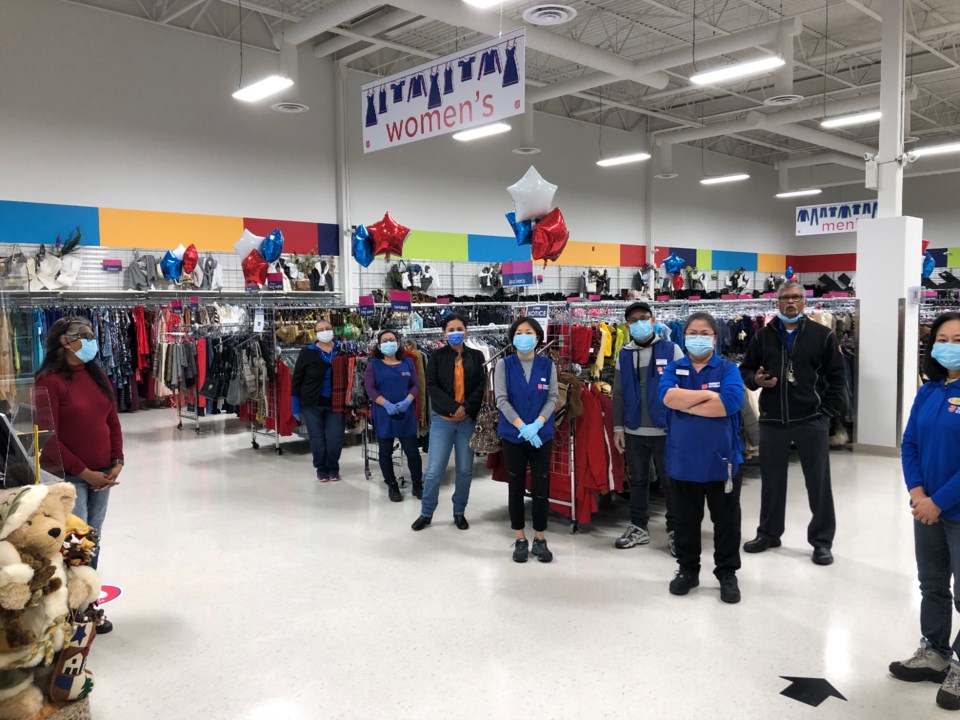 The success of the new store could in part be due to changes in shopping habits, according to an article in Retail Insider magazine, which stated that buying second-hand goods is expected to grow during the COVID-19 pandemic as people look for ways to save money.
Meanwhile, managers at the new PoCo shop have put COVID-19 protocols in place: Donated items are quarantined for up to two days, shoppers are encouraged to keep physically distant, hand sanitizer is available and, while change rooms aren't open right now, exchanges can be made within 10 days.
MONEY GOES TO COMMUNITY
Abad said shopping at thrift stores not only promotes recycling and offers good deals but the money raised goes to help the community.
For example, the thrift store provides funds for food banks for hunger relief, school programs and camps, shelter for people experiencing homelessness and rehabilitation for those struggling with addictions.
As well, more than 148 vouchers were redeemed — at a value of $15,000 — through the Port Coquitlam thrift store last year, allowing those in need to shop free of charge.
For information on programs and services supported by The Salvation Army visit: salvationarmy.ca/britishcolumbia.
In addition to selling gently used items, the Port Coquitlam store has a welcome centre out back, open seven days a week. As a safety precaution during COVID-19, the store is not accepting large furniture donations.