How have you been affected by the coronavirus outbreak? We want to hear your questions, stories and concerns. Here's how you can get in touch.
Even for those with steady paycheques and secure housing, gathering food and supplies has been a scramble during the COVID-19 pandemic. 
But for low-income and homeless people, finding a meal these days has been particularly problematic.
Many of the community dinners once available every night in the Tri-Cities have shuttered to prevent the spread of the novel coronavirus, which has volunteers and advocates struggling to get food to those in need. 
"People that have money and have a home are having a hard time making sure they have the essentials right now," said Craig Savage, the Tri-Cities community director with the CityReach Care Society. "It is even more difficult for people that have neither."
Savage, who is based out of the Broadway Church Port Coquitlam campus, has teamed up with Debbie Fell from Eagle Ridge Bible Fellowship in Coquitlam to try to fill the food gap.
Along with a group of volunteers, the pair have been bringing bagged meals to Lions Park for pickup six days a week between 4 and 5 p.m. On Tuesdays, a hot meal is prepared at Savage's church (1932 Cameron Ave.) for pickup at 6 p.m. 
The food is being offered at a time when not a lot is available for low-income and homeless people in the Tri-Cities. 
The closure of pretty much everything — from public libraries and community centres to private coffee shops and fast-food establishments — has meant the number of places to turn to for help is limited. 
For some of the more desperate, even finding a discarded meal outside a restaurant is not an option as most have shut down or are only doing takeout service, Savage said. 
"There isn't even that," he added. "Those possible ways for people to get by, you don't even have that anymore." 
Fell said she started bringing water to the nightly sandwich pickups because many public fountains have been shut off. 
"They can't even get a drink of water in the park," she said.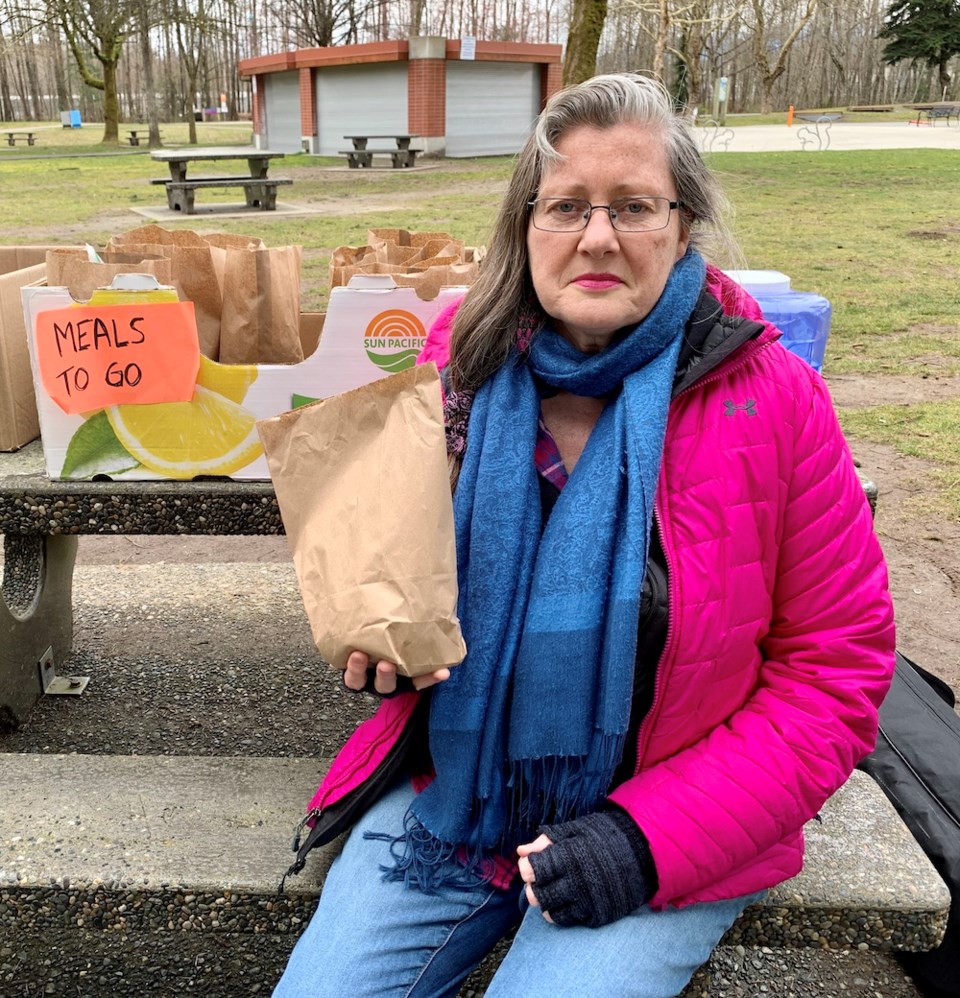 FOOD & ISOLATION
Meatloaf sandwiches were on the menu Monday when The Tri-City News spoke to several people picking up food at Lions Park. 
Cal, who said he has lived in Port Coquitlam for more than a year, said most of the community meals where he often eats have been shut down due to COVID-19. He added that he was grateful the churches had stepped up to fill the need. 
"It is obviously tougher, but they are making do here with at least this," he said. "Without these people, it is really rough."
Another man, David, said the sandwich usually comes with a juice box, some vegetables and a piece of fruit. He takes the food home, he added, where he can make it last a bit longer. 
"I got a box of cereal," he said. "The banana from here, I put that on my cereal in the morning."
Since COVID-19 began to spread in B.C., David said he has been self-isolating, with the sandwich pickup being his only outing of the day. He added that it is lonely spending the days separated from the people he knows but it is important for limiting the transmission of the virus. 
"So many people aren't taking this seriously," he said of the pandemic. "Until they do and start self isolating, this is going to on until June or July."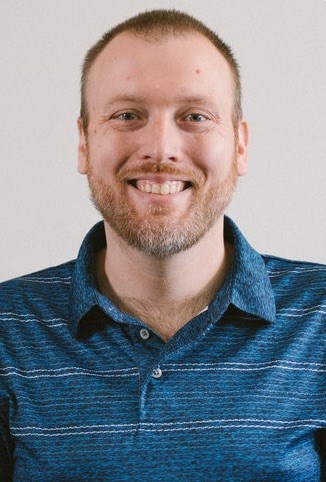 KEEP GOING
Like everyone, the volunteers are taking the COVID-19 crisis one day at a time.
Savage and Fell said they would continue to bring the meals to the park at least until the end of the month, when they will reassess the situation.
Fell said some of the funds used to pay for the food was already allocated for the cold/wet weather mat program, which was suppose to operate at Eagle Ridge Bible Fellowship until the end of March but was cancelled early due to the pandemic.
But it is unclear how they will be able to acquire the resources and wrangle the volunteers necessary to keep going after April 1 given the escalating quarantine restrictions. 
"As long we are operationally and legally able to do it, we would like to do it through this month of March and reassess," said Savage. "Beyond that, we will have to see as far as funding, as far as volunteers. We don't know if the restrictions will get more stringent."
Read more of our COVID-19 coverage here.