The Tri-Cities Pride Society has sent an open letter to several MLAs and MPs across the region calling on government at all levels to ban conversion therapy for LGBTQ people.
Conversion therapy is the practice of attempting to "cure" someone of homosexuality or a "confused" gender identity, whether through religious practices, psychiatric counselling or any other form of coercion and shaming.
"Often, it's based on religious beliefs that you're able to change someone from being gay to being straight," said Nicola Spurling, president of the Tri-City Pride Society. "The process essentially amounts to torture."
American Psychiatric Association says that attempting to change sexual orientation is unethical, unscientific and potentially harmful, a position the Canadian Medical Association recently stated they agree with.
But the practice also applies to gender identity, Spurling told The Tri-City News, adding that the society is calling on a blanket ban on the practice, no matter whether one identifies as gay, trans, bisexual or queer.
"They need to be able to process those feelings, live life true to who they are rather than how parents would like them to live," said Spurling. "Having a complete ban [for youth] would at least dissuade people from going that route."
Tri-Cities Pride is sending an open letter to all local MLA's and MP's, provincial and federal health ministers, and the LGBTQ2 advisor to the prime minister, calling for a ban on conversion therapy:#bcpoli #canpoli #cdnpoli #lgbtq2 pic.twitter.com/6MnBVTWZZP

— Tri-Cities Pride (@Tri_CitiesPride) July 2, 2019
Conversion therapy can be hard to spot and the few laws that have been passed against it in Canada have so far come from the ground up, often after tireless work from advocates (and survivors) like Peter Gajdics.
He said for years, his parents had trouble accepting his homosexuality.
In 1995, only three blocks away from the parliament building in Victoria, Gajdics said went to see a psychiatrist to help him with shame and depression. The psychiatrist's answer, Gajdics said, was that he needed to change his false idea of himself, that through psychotropics, ketamine, hydrochloride and re-parenting sessions, he would be able to root out his false idea of being gay, and in its place, his heterosexuality would surface. 
When he came out the other side of the treatment, he told The Tri-City News he was "shell-shocked with extreme PTSD." But at the time, no one was talking about it, so Gajdics took it upon himself to write a book to save other people from the same experience. 
Since then, more and more people have spoken up and, about a year ago — in no small part due to Gajdics's advocacy work — Vancouver city counsel passed a resolution that essentially banned businesses from practicing conversion therapy. 
As the first municipality in the country to initiate such a measure, it was a major win, sparking similar actions in Nova Scotia and P.E.I. 
Gajdics is not letting up. On May 27, he spoke at the announcement of a bill to ban conversion therapy presented by the Green Party of B.C.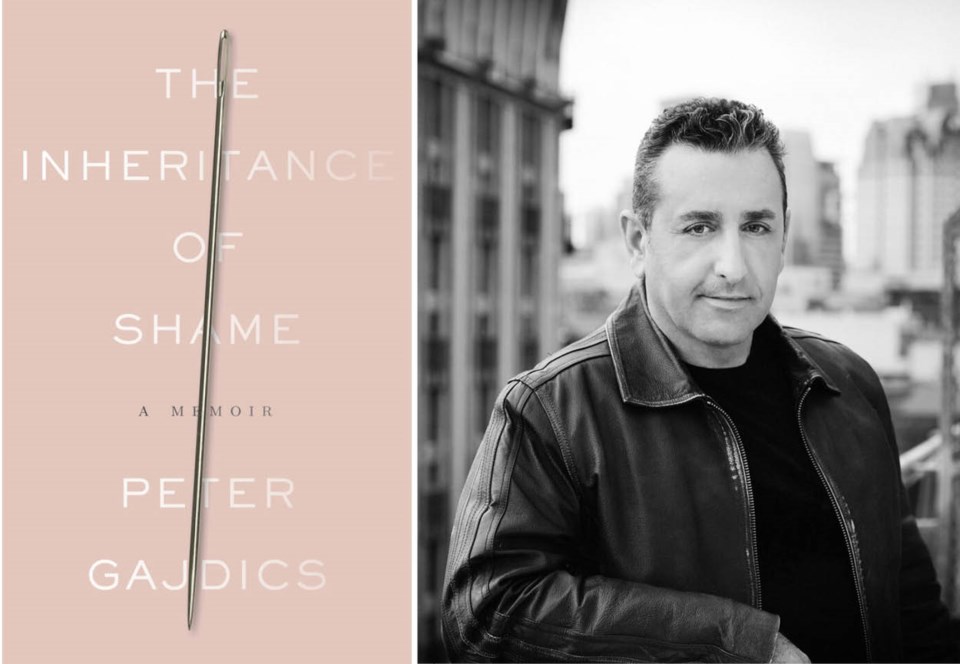 For many, provincial bans aren't enough, and while Spurling supports the passing of the Green's bill this fall (she is a member of the party and ran provincially for the Greens), a federal ban on conversion therapy is the end game.
That's a question Coquitlam-Port Coquitlam MP Ron McKinnon has been considering over the last several months as part of the federal government's health committee. In April, the committee heard from several experts looking into conversion therapy, including UBC epidemiologist Travis Salway. 
Salway, who has spent years researching mental health and suicide rates among LGBTQ people, recommended McKinnon and the rest of the health committee take steps to ban conversion therapy.
Salway pointed to the estimated 20,000 sexual minority men and countless more sexual minority women and transgender people who have been exposed to conversion therapy, and said one-third of those who have completed the process have attempted suicide. 
Since then, McKinnon told The Tri-City News he's seen support for a ban from fellow NDP committee members but has received some pushback from Conservatives.
"If it's about praying for somebody to change, they don't want that to be considered therapy," he said. "But in terms of any kind of coercive practices to change people into something else, I think we have pretty much unanimity across the board."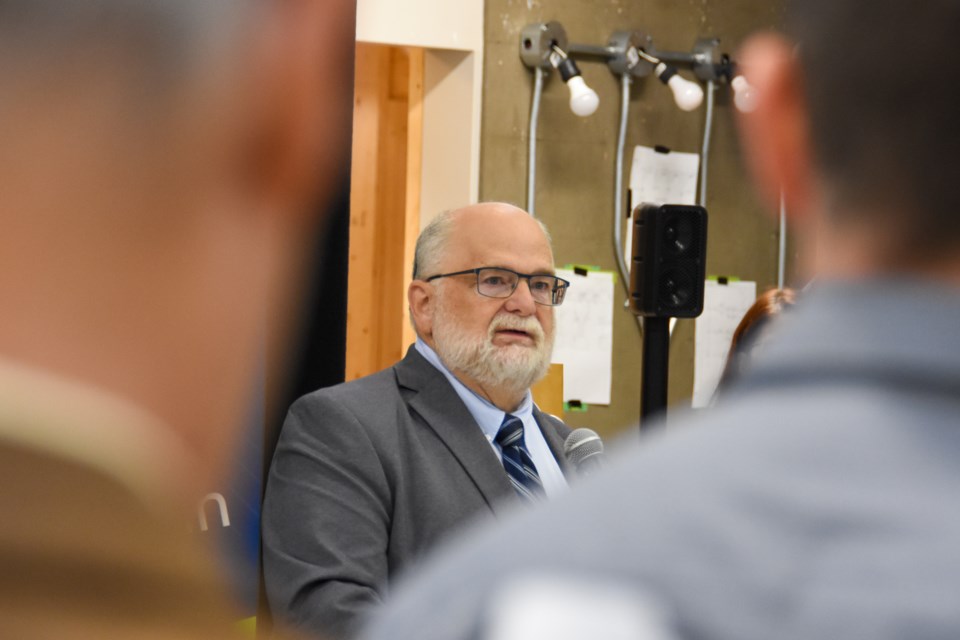 Even with Salway's research, the data on how many people are put through conversion therapy is sparse and often doesn't paint a whole picture. Gajdics says that when you consider that those who go through conversion therapy rarely speak up — often because they are saddled with shame and humiliation — the 20,000 cited by Salway ends up looking conservative.
Closer to home, Gajdics says he's come in contact with a lot of people outside the city in the year since Vancouver put a ban into place, and what he's heard has him worried. 
"When you move out of the core of Vancouver, you get into those questionable belief systems against LGBTs, against SOGI," he said. "I think the cities out in the [Fraser] Valley are the ones that are the most concerning."
But even in urban areas, Gajdics says he's not confident the ban is preventing people from practising conversion therapy. Because conversion therapy works as an umbrella ideology that says LGBTQ people are inherently broken, that ideology can spring from anywhere, he said.
And that is why a cross-country ban is so important, he said.
"Every voice is important, whether it's a small organization, a political party [or] a person. Because at the end of the day, what this is about is saving people's lives, saving people from suffering."