Businesses across the Tri-Cities are reeling under uncertainty due to the COVID-19 pathogen as workers are forced to stay home and customers get set to hunker down for a potential surge in cases.
So when a group of butchers, gym owners and restauranteurs gathered in Port Moody Thursday night in a meeting usually reserved for stimulating customers to "shop local," it was no surprise the conversation turned to preparations for the pandemic, according to Lisa Beecroft. 
"The general climate for small businesses is so anxiety-ridden," said Beecroft, who co-owns the bakery Gabi & Jules in Port Moody as well as three Caffe Divano locations across Burnaby, Coquitlam and Port Moody.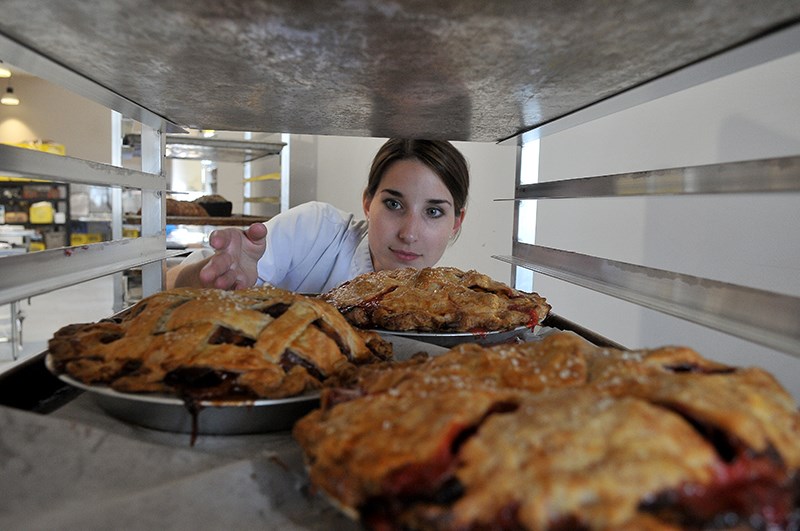 As recently as late January, businesses across the Tri-Cities were signalling cautious optimism. In a second-quarter survey of employers' hiring projections stretching from April to June, Coquitlam employers had plans to grow their workforce by 10%, a moderate hiring pace, according to the Manpower Group Employment Survey Outlook.
That puts the municipality, along with Burnaby, in a relatively strong position compared with some other regions across western Canada. But as COVID-19 ripples across the global economy, shutting off supply chains and spooking both consumers and the stock market, all bets are off.
"I guarantee that the numbers would change now," said Manpower Vancouver branch manager Richard Plumb. "It was a vastly different world back then. It was a vastly different world Monday." 
Earlier this week, Prime Minister Justin Trudeau announced a $1 billion federal plan that would help provinces stock medical supplies and equipment should they be faced with a surge in cases. The announcement also included changes to the federal Employment Insurance scheme that now waives the waiting period should people be left out of work due to self-isolation. Then, on Friday, federal Finance Minister Bill Morneau announced another $10 billion stimulus package would be announced next week to provide a line of credit to businesses buckling under pressure from COVID-19.
On Friday, Premier John Horgan told reporters he and his federal counterparts understood small businesses were terrified, but that B.C. Finance Minister Carol James was working with her federal counterpart to develop a stimulus package that would protect small businesses and employees.
"You can go sector by sector by sector and see disruption," said Horgan, pointing to everything from Vancouver Canucks concessions workers, to those working in tourism, the film industry and hospitality.
Rebecca Paluch, who follows worker career trends at UBC's Sauder School of Business, said hiring has been largely frozen as the outbreak advances. Some companies are putting new hires on hold for a few weeks or months, while others can't even budget for new employees as they divert money and resources into emergency preparedness and dealing with an unprecedented disruption of severed supply chains, spiralling markets and a falloff in customers.
"In times like this when there's high instability, high volatility, nobody knows what to expect — even within the next couple of weeks — about what the business operations are going to look like. The last thing that they're going to want to do is bring in somebody during a time of crisis," said Paluch.
And for people looking to launch their career or start a new job, the implications could be lasting. People who start their careers during times of recession, said Paluch, are found to earn significantly less over their lifetime compared to somebody who starts work in a period of boom and growth.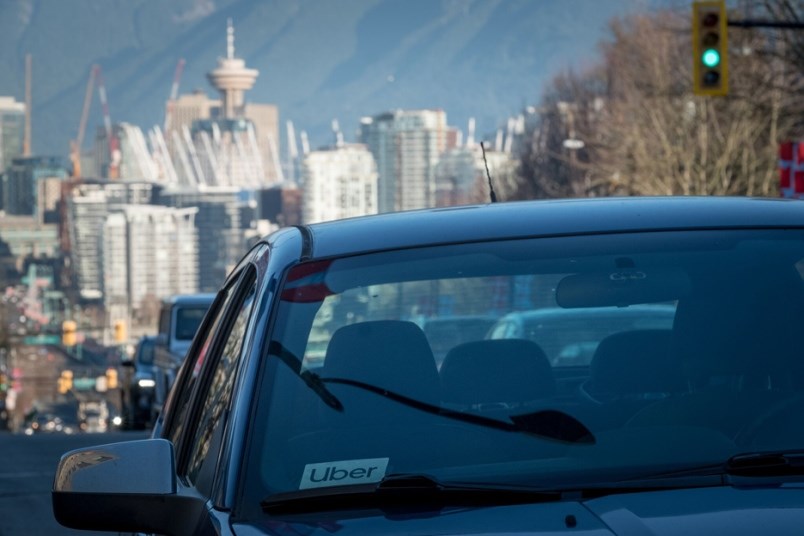 But while past busts due to SARS or the 2008 financial crash can give us a sense of what might come, the kind of supply stoppages we're seeing today are unprecedented. 
"It's definitely uncharted territory," said Paluch. "We don't really have any prior kind of examples to go on."
Most concerning to Paluch are the workers, those living paycheque to paycheque, who bank on tips or who rely on gig economy jobs like recently arrived Uber or Lyft. 
Paluch's connections in the world of human resources — which goes all the way up to professional service industries like banking and accounting — tell her it has been chaos as they try to manage people who call in sick without inciting panic among those left behind. 
Several tax brackets away, café owner Lisa Beecroft is starting to see glimpses of that disruption. Two employees recently returned from vacation in Mexico and are now locked in self-isolation, unable to work, unable to earn a living. 
Another employee with a disability just got back from the United States. Aside from losing the sense of pride and purpose at work, now he won't be able to help his mother out with the rent, said Beecroft.
The good news: so far the federal government's plan to waive the Employment Insurance waiting period appears to be working.
With roughly 70 employees across four businesses, Beecroft said their priority is to keep workers and customers safe. To that end, they have stopped accepting reuseable mugs in line with bigger chains like Starbucks and Tim Hortons.
But in the end, there's only so much they can do, and Beecroft is worried about the effects of potential widespread self-isolation as seen over the last week in Italy and now Spain. No employees and no customers mean no income for a business that, in the best of times, survives on the slim margins of coffee and pastries.
"We don't operate with tonnes of money in the bank. Like so many small businesses, we're surviving," she said. "If there's massive isolation and we have to shut down, it all comes down to: Will your landlord let you defer on your rent? Will the banks let you defer payments on short-term loans for small businesses?" 
BC Hydro recently announced bill deferrals for individuals and families struggling to pay, but for small businesses like those of the Beecrofts, rent, electricity and phone bills will keep piling up.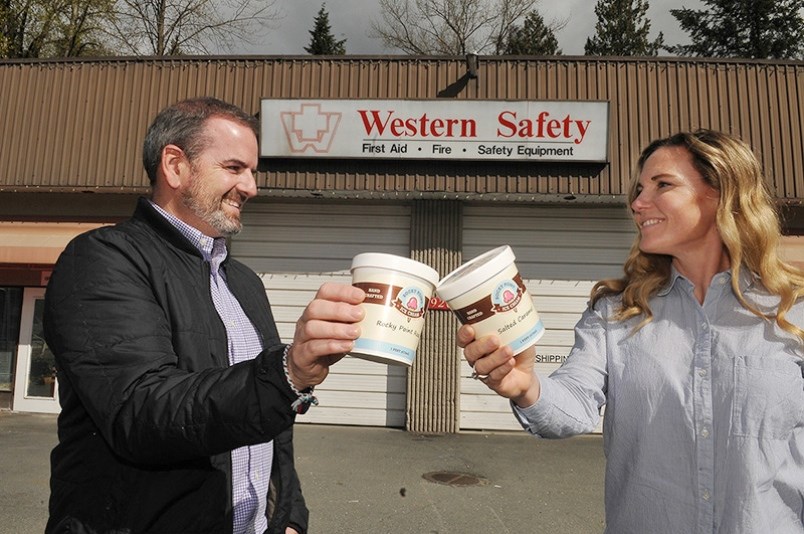 Like any small business, their survival will depend on their customers, who are increasingly looking to self-isolate. But there are some ways people can help keep businesses limping along without leaving their homes. Small gestures like buying gift cards at local shops — an idea circulating on local social media groups — could really help soften the blow while maintaining social distancing, said Beecroft.
"Let's say someone comes in and buys a gift card today. That's money in my bank tomorrow. Maybe you're not going out. You'll be redeeming that gift card in a few weeks. That's a great way to help out," she said.
"Just try to remember your local business. They'll feel it the most acutely."