The assassination of General Qassem Soleimani, the head of Iran's Islamic Revolutionary Guard Corps' Quds Force, is being greeted by local members of the Iranian community with a mixture of relief, uncertainty and worry.
With limited information coming out of Iran, local members of the Iranian community are turning to Western news media, including the foreign press, for information about a US air raid at Baghdad's international airport that killed Soleimani, and six others early Friday.
Soleimani's death is raising concerns about an escalation of tensions in the Middle East, including fears for Canadian troops in Iraq, and the potential for retaliation, even war between the US and Iran.
For local people with ties to Iran, who were interviewed by The Tri-City News, Soleimani's death was somewhat of good news story because he was the head of an agency responsible for carrying out bombings and assassinations to keep the Iranian regime in power.
However, they are uncomfortable with the fact that he was assassinated, preferring his crimes to be dealt with by an international court, and fear this could lead to war, especially because of the timing, so close to an election in the U.S. and with protests gaining strength in Iran.
Ali Tootian, Gleneagle secondary teacher, said he empathizes with Soleimani's family, who are surely devastated by his death. 
"I'm having mixed feelings about it," said Tootian, who immigrated to Canada in 1999 after getting his engineering degree. 
Soleimani's reputation as the head of a powerful, and dangerous organization that killed many is not in dispute, Tootian said, but he doesn't like the fact that the man was assassinated.
"If I put on the shoe of the wife, my husband has been a loyal person to the leader of my country for years, has been a general in the army successfully participating in several events and activities and [it] is unfair to be assassinated by a foreign country," he said.
"For the other side, I was ask this question, what he was doing in an other country — in Iraq?"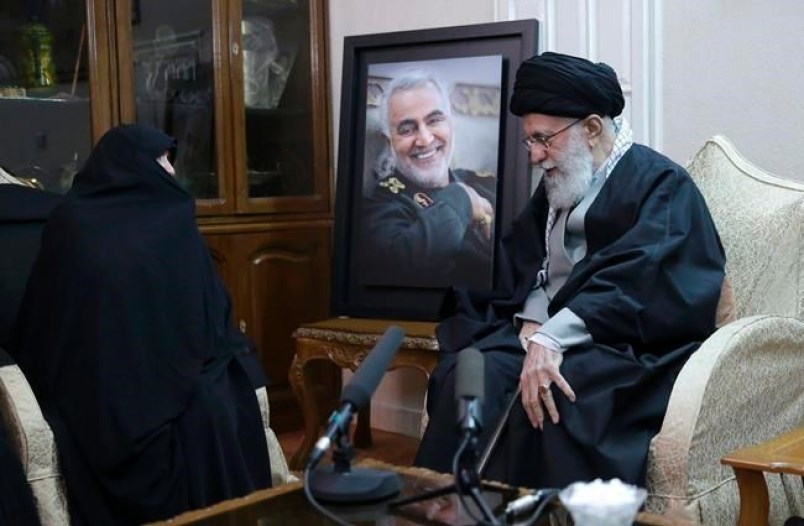 Tootian is opposed to war as a way to settle difficult issues, and refused to fight in the eight-year Iran-Iraq war. While as a young high school graduate he managed to evade it, he fears for the Iranians, who would suffer more if hostilities with the U.S. worsened.
Mahbubeh (Maya) Mojtahed was a 25-year-old university student in Iran when she was imprisoned for four years, along with her husband, who was executed in 1988, and she gave birth to a son while in prison. She was shocked to hear of his death on the news, but relieved that it happened.
"I believe from bottom of my heart if people of Iran had freedom of today, they would come to the street and celebrate," she said.
Now Mojtahed is an actress and activist, and helped to organize and emcee a Nov. 24 rally at the Vancouver Art Gallery in solidarity with a massive fall crackdown on protesters in Iran. She blames Soleimani and others like him for violence against Iran's own citizens. "For us this was the best news in 2020," she said.
However, Mojtahed fears escalation because it might provide the excuse the government needs to further crackdown on citizens, believing she was the victim of a similar government roundup during the Iran-Iraq war.
'They would do that even more than they are doing now. That's why I am really praying the war doesn't happen in Iran," she said.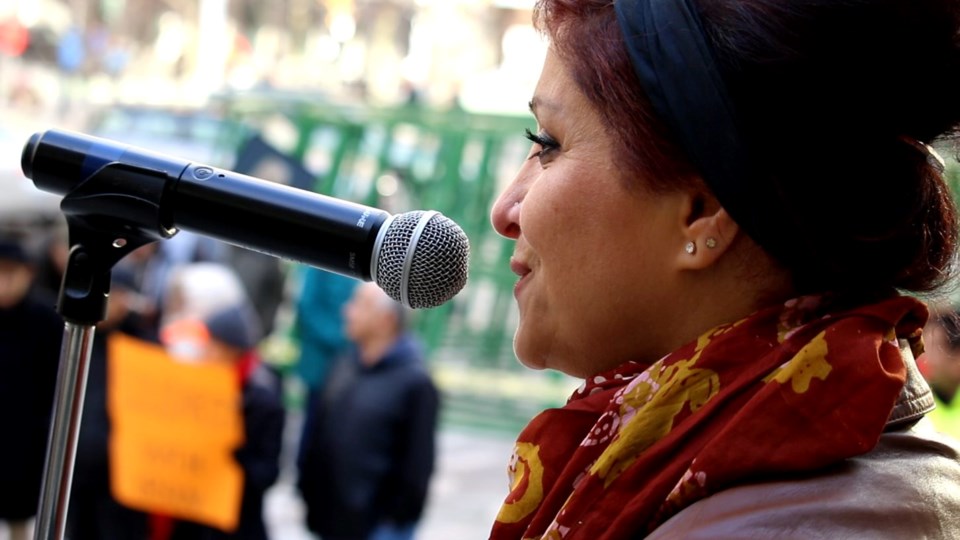 Fred Soofi, a Coquitlam restaurant owner, said he was surprised to hear of Soleimani's death and understands why many of his fellow Iranians are happy.
"I rather he wasn't killed," Soofi said, "that is not the way to do it. On the other hand, he was a very ugly person."
If there is an escalation of armed conflict in the region, Soofi urges the Canadian government to stay out of it.
"We are peacekeepers…we are not going to send [more] troops to the Middle East, we are not going to be part of this thing — that should be the Canadian plan," he said.