Limiting access to destination parks around Metro Vancouver is creating a spillover effect, in which park-goers are being increasingly pushed into the municipal and regional parks of the Tri-Cities. 
That's according to the mayors of Coquitlam and Port Moody, who said that the province's move to limit access through free day passes to six parks across the Lower Mainland, as well as BC Hydro's continued restrictions on parking at Buntzen Lake recreation area are contributing to the problem.
"It would have been nice to be consulted by the province." said Port Moody Mayor Rob Vagramov. "We're definitely feeling the effects of that locally." 
Sasamat Lake has seen a particularly steep rise in illegal parking as crowds from across the Tri-Cities and the region vie for limited beach space. 
In Coquitlam, Mayor Richard Stewart said the city is seeing a large numbers of people at such municipal parks as Town Centre Park, Mundy Park and Blue Mountain. But it's at the several small beaches along the Coquitlam River where crowds have been most problematic.
"It's the volume of people that starts to make it more complicated," said Stewart, referring to the impossibility of social distancing as more crowds from further afield look for a respite from the summer heat.
"There's nothing we can do to restrict access to municipal parks. Coquitlam River has perhaps 100 entrances."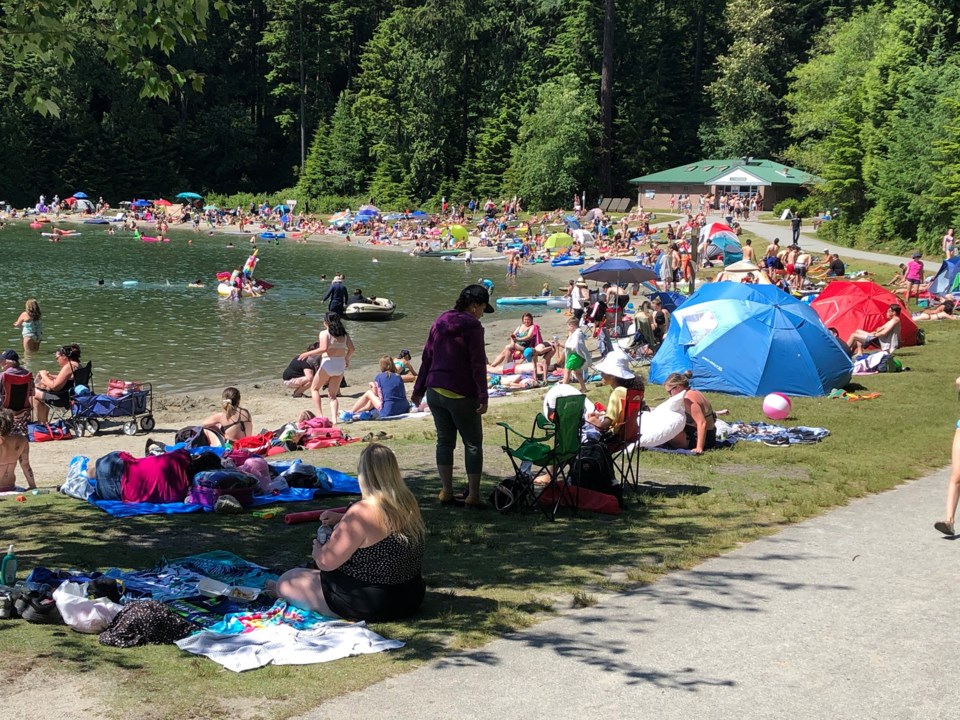 THE PARK THAT'S NOT A PARK
Buntzen Lake recreation area has become one of the major flash points for the mayors. Outside of a pandemic, the lakeshore and surrounding trails receive roughly 700,000 people a year, and despite BC Hydro's ownership and oversight of the facility, the mayors say it functions more as a regional or "destination park." 
With car access to the recreation bottlenecked to a single set of parking lots, BC Hydro restricted and then closed the area to visitors in the early stages of the pandemic.
As it has reopened, the pandemic has only made it more popular. On an average weekend, there are now four times as many people trying to access the main beach at Buntzen Lake, according to BC Hydro spokesperson Susie Rieder.
In an email to The Tri-City News, Rieder said BC Hydro is taking a "dynamic approach" to assess daily visitor capacity, so that "when the beach fills up and physical distancing can't be maintained, we close the gates."
When more hikers than beach-goers show up, on the other hand, they let more visitors in, according to Rieder, adding that parking has been reduced to 80 to 90% capacity — or 500 of the 600 cars it can absorb — depending on the day. 
Still, said Vagramov, "that pushed a lot of demand onto Sasamat [and] municipal parks like Old Orchard."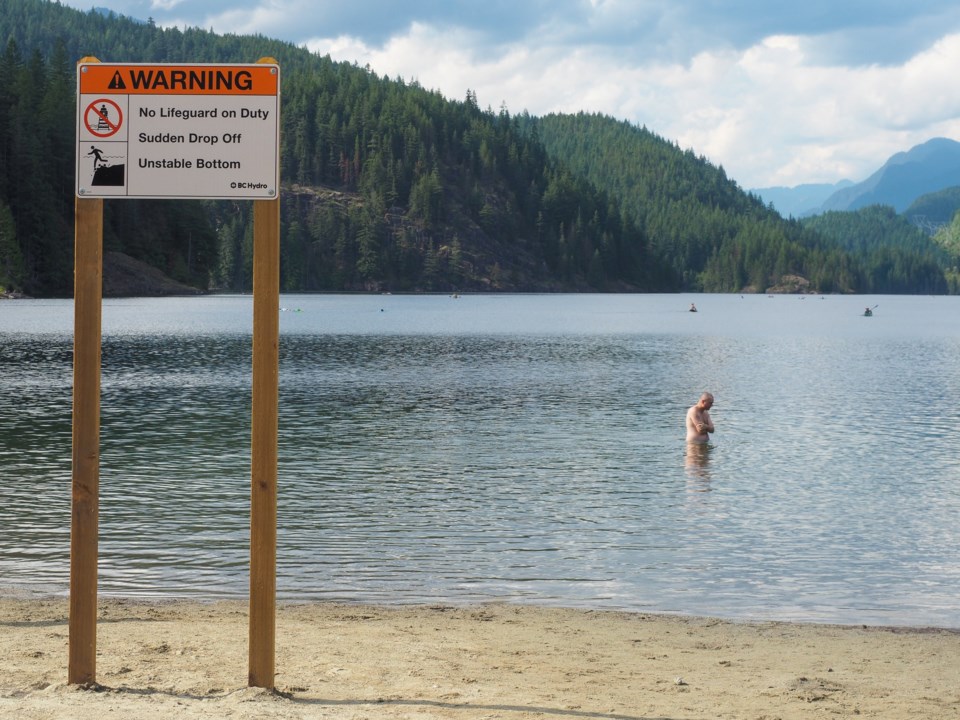 Since then, the mayor said he's been in regular contact with BC Hydro CEO Chris O'Reilly, and while the communication has improved, the continued reduced capacity at Buntzen continues to put pressure on other local and regional parks in the area, according to Vagramov.
"Dr. Henry begs us to keep those parks open for our sanity," said Stewart. "We want the day use areas in provincial parks to be used for day use. Not be artificially limited."
Beyond what Stewart calls the "spillover effect," he's concerned with how limiting the number of visitors will disproportionately affect people with physical disabilities. 
"There's many thousands of people in the Tri-Cities for whom a vehicle is an integral part of their park experience." 
"You can hike in if you want? Well that says all the able-bodied young partiers can go. And the grandmother can't… We need to give consideration to the wide-range of park users." 
OPEN UP OR GIVE IT UP
The pressure on local parks has gotten to be so much that the city of Port Moody recently passed a motion of council calling for BC Hydro to immediately reopen the Buntzen Lake recreation area to either full access or on a walk-in and bike-in basis.
"Buntzen needs to absorb their share," said Vagramov. "Otherwise there could be other agencies that should take the reins on that one."
Stewart agrees that perhaps the best thing that could come out of the situation would be for BC Hydro to hand over management of the park to a body like Metro Vancouver, who he said is better positioned to manage health and safety issues in parks.
Meanwhile, with so many people restricted to local destinations this summer, both mayors echoed Henry's repeated calls to travel to less trodden parts of the province.
"We have a province that's double the size of California," said Vagramov. "Zoom out on Google maps, explore a little."