The number of people adopting pets across the Tri-Cities has soared as social distancing measures force many into self-isolation. 
Shortly after the pandemic began, the Tri-Cities branch of the BC SPCA migrated their services online in line with the rest of the provincial organization. 
Now, prospective owners browse through Tinderesque profiles of guinea pigs, kittens, budgies and lizards in their search for a pet. Should an animal pique their interest, they can submit an application form.
But where often somewhere between three and 25 people vied for the chance to take home a pet, in one case the Tri-Cities branch had roughly 200 applications for a single animal. 
"Even for our guinea pigs are finding a home. Usually, they stick around," said branch manager Diane Stebner. 
Part of that Stebner attributes to the online portal, which she thinks has brought down a lot of barriers. But people also seem to be looking for pets to see them through social isolation due to the coronavirus pandemic.
"People are seeing that they're home so it's a good time to bring home a pet bond and train them," Stebner said.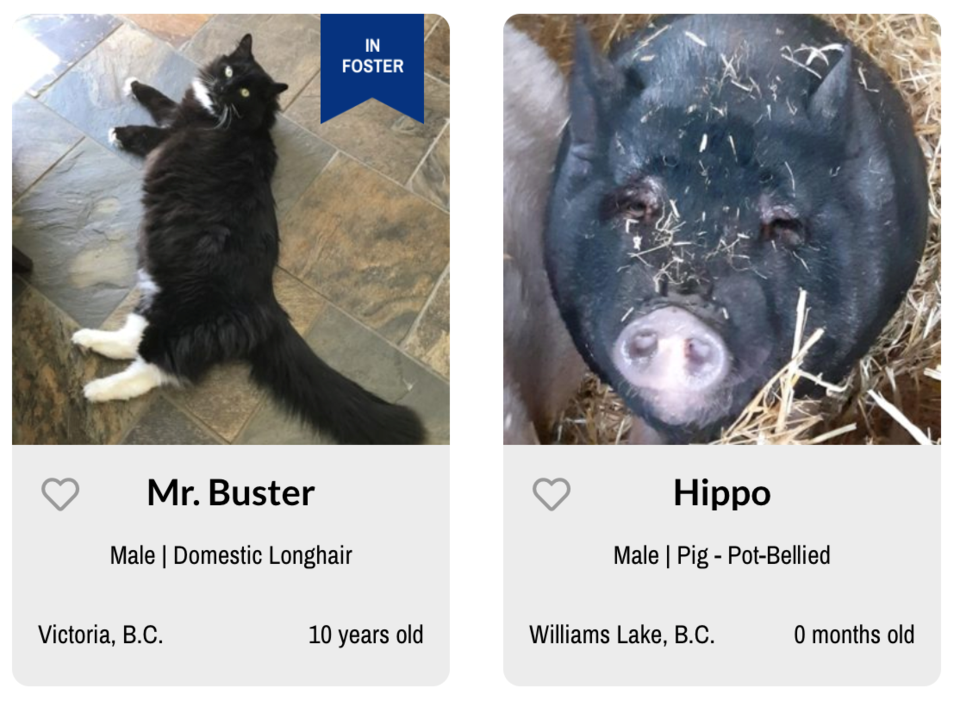 For people to actually follow through on adoption, the Tri-Cities branch has put a number of safety measures into place. Only one person works at the facility at any given time, and the branch is staggering animal visits so only one family arrives at a time. Visitors are also screened beforehand with a series of questions to find out if they've had any illness in their household or have been out of the country in the past two weeks.
With some domestic cats and dogs — as well as lions and tigers at the Bronx Zoo — testing positive for the virus, those protocols are as much for the animal's safety as they are for their prospective human companions. 
"All the research that's come out is that we're more of a risk to them than they are to us," said Stebner.
Still, the animals keep coming in, and adding the emergency boarding services they offer to those in need, they've kept busy.
An inventory of Stebner's guests reads like a VIP list at Dr. Doolittle's birthday party: budgies, mice, love birds, guinea pigs, gerbils, rabbits, all kinds of cats and dogs, and even a South American tree rat known as a degu.  
"All sorts of different little guys," said Stebner. "It's been absolutely amazing."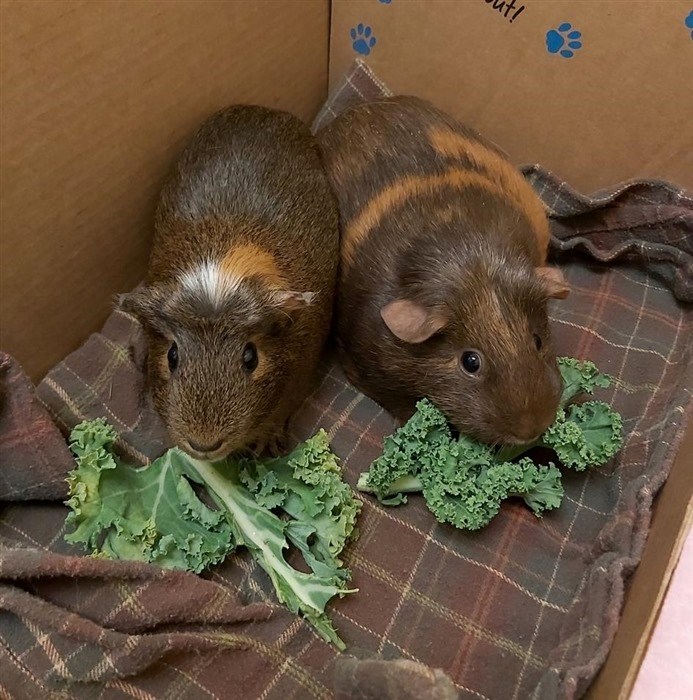 The uptick in adoptions is part of a province-wide trend since the pandemic began. During the last week of March, roughly 300 animals — including 26 mini horses — were adopted out across the BC SPCA's network of shelters. 
And while that's good news in normal times, now more than ever, adopted pets are getting into their new owners' hands at a time when they're suffering from feelings of extreme isolation.
"We hear a lot of people saying that they're feeling lonely," said Stebner, before turning to her own two cats. "It's uplifting to see them every day. It's nice to have a little friend to focus on, someone to hang with."
One challenge has been to try and find money to keep going. All the organization's fundraising events have been put on hold because of the pandemic. And while they're not desperate yet, Stebner said they're always looking for donations from anyone who can afford it.