A buying spree in June 2016 using fraudulent paycheques, property information and false employment information to get loans on luxury cars, motorcycles, a travel trailer, Sea Doo and and a boat worth $750,0000 has resulted in an eight-month jail term for a man who had earlier fled Iran as a refugee and suffered PTSD, according to court documents.
The offences took place at various dealerships and banks around Metro Vancouver, including Coquitlam and Port Coquitlam.
Mehdi Abdulahi-Sabet, who pleaded guilty to fraud and was sentenced Aug. 9 in B.C. Supreme Court in Vancouver, was described as the junior partner in a scam that was master-minded by another man who had gained his trust when Abdulahi-Sabet was bedridden and depressed, according to documents.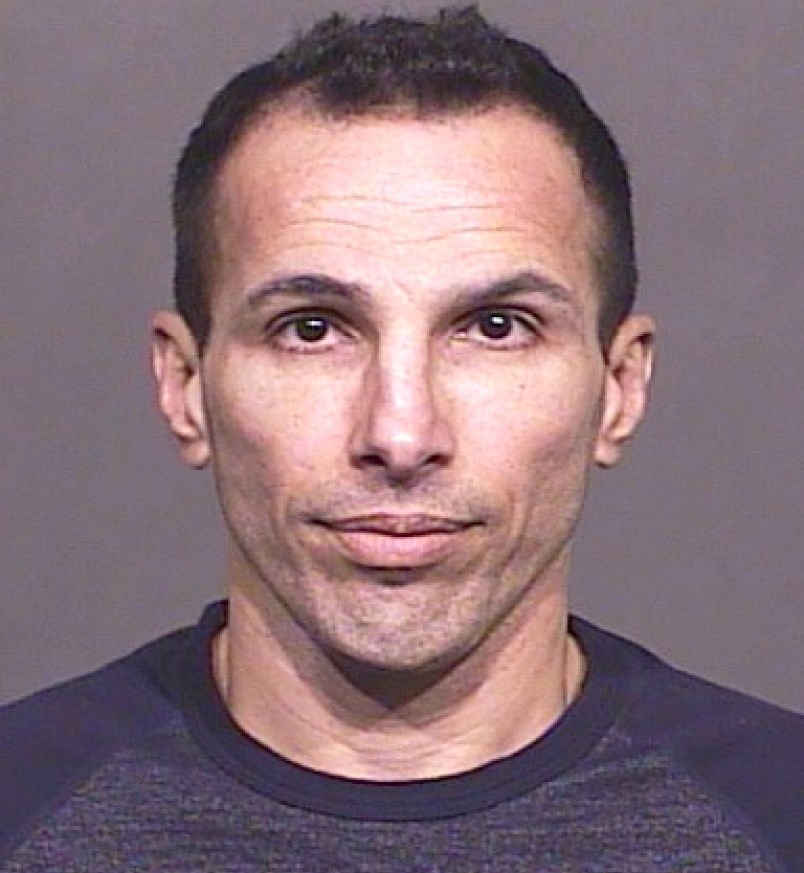 That man — Reza Moeinian — was known as a romance fraudster, who was accused of bilking women out of money from their lines of credit and credit cards.
Coquitlam RCMP confirmed to the Tri-City News Tuesday he is the same Reza Moeinian who was earlier charged with two counts of fraud over $5,000, one count of theft over $5,000 and one count of causing someone to use a forged document.
In September, 2018, Moeinian pleaded guilty to four counts of fraud, including working with with Abdulahi-Sabet on the acquisition of vehicles from dealerships during June, 2016.
Moeinian is now serving two years, must pay restitution of $35,607.6, a victim surcharge of $200 and forfeit seized property.
However, his scheme with Abdulahi-Sabet apparently started a few years earlier, and began as a friendship from work, with the ill man agreeing to go along with the plan to obtain vehicles using fraudulent means.
According to the statement of facts, the offences took place over a 10-day-period in June 2016, during which the two men ussed false information to get loans for nine vehicles, including: two Jeep Grand Cherokees; a 2016 Lexus; a Ducati X Diavel S motorcycle, a 2016 Harley Davidson Muscle V-Rod motorcycle, a 2015 Bayliner Element Boat and trailer, a Jaguar F-Type convertible; a 2016 Bullet travel trailer; a Sea Doo and trailer, and a 2016 Nissan Titan truck.
As an example, at one Coquitlam car dealership on June 9, 2016, Abdulahi-Sabet provided a false 2015 tax notice indicating a $226,650 annual income as well as a false employment verification letter, and he falsely stated that he owned a home valued at $4.9 million.
Most of the vehicles were later recovered at storage lockers in Port Coquitlam and Langley after police sought search warrants but the vehicles were sold at prices much less than their original value, resulting in a loss of $142,933.
Moeinian was described as the leader in the plan while Abdulahi-Sabet, a father of young children, was duped into believing his partner, who cared for him when his wife was not available, was a successful entrepreneur and a family man.
Abdulahi-Sabet who studied chemical engineering in Iran and fled the country after being arrested, tortured and jailed for speaking out against the Iranian regime, became a Canadian citizen with his wife and worked in Canada in the field of marine construction. According to court documents, he suffered from post-traumatic stress disorder, can no longer work and receives disability.
It was at this time Moeinian approached Abdulahi-Sabet, who agreed to go along with the fraud scheme.
"He was not the directing mind but was, as termed by the Crown, a junior partner. He acknowledged his guilt and regrets his involvement," Madam Justice Miriam Maisonville stated in her sentencing report.
In addition to time spent in custody, Abdulahi-Sabet will have to spend eight months in jail, pay $35,067 to three banks, including Scotiabank in Port Coquitlam, and a North Vancouver Nissan dealership, over seven years.