Coquitlam homeowners can expect a property tax lift of between 2.42% and 2.79% next year, according to city figures released last week.
The draft $406-million financial plan, which is set to go for final reading on Dec. 14, also proposes a 6% hike in water rates in 2021 plus a 2% rise in each of the storm drainage, sewer and solid waste rates, totalling about $111 more for homeowners living in an "average" home assessed at $959,100 in 2020.
During two days of budget presentations, department heads warned council as it moves into deliberations later this month about the impacts of COVID-19 on the constrained public purse.
And they cautioned Coquitlam's elected officials about the uncertain revenue streams as council makes decisions on major capital projects.
Among the fiscal challenges Coquitlam faces in the new year are how to maintain core services with volatile changes to the housing and development market, potential delays in time and values with developer contributions and risks to municipal land sales.
As well, with Hard Rock Casino Vancouver temporarily closed, the city is out at least $6 million a year to fund infrastructure projects and the tourism portfolio (Coquitlam receives 10% of net profits for hosting the gaming venue).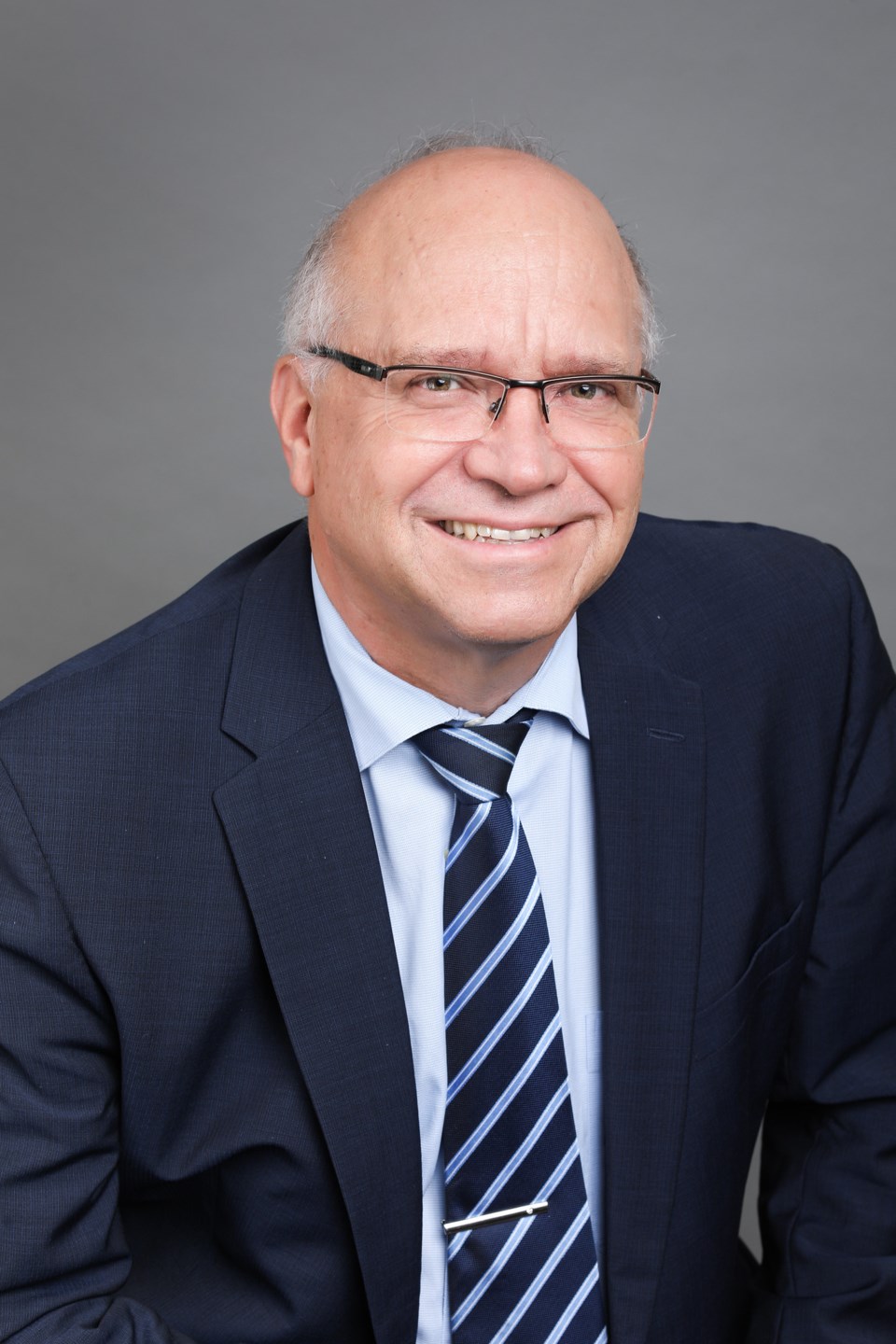 Coquitlam city manager Peter Steblin (image courtesy of the city of Coquitlam).
Last Wednesday, city manager Peter Steblin advised council of the evolving financial flux due to the "unprecedented year" — one that saw about 800 city workers laid off due to the global pandemic, and a shift for many remaining civic staff to work from home.
Still, Coquitlam is in an "enviable position" and in better shape than other Lower Mainland communities, Steblin told council, and the city intends to move forward on key priorities in 2021 and beyond.
Among the highlights are:
• updating Spani Pool;
• renewing the Austin works yard;
• planning a water conservation strategy;
• improving roadways and streetscapes;
• continuing to advocate for Coquitlam taxpayers' interests with external agencies such as Metro Vancouver, Trans Mountain and FortisBC.
Steblin asked council to act judiciously when it comes to deciding where the dollars go next year. "We do need to have caution. We have to be careful with how we spend," he said, adding, "There are many people hurting out there, and the revenue streams have suffered."
As a result, general managers are asking for only a handful of new requests to keep costs down, he said, with earmarks for a new human resources safety and training co-ordinator (for COVID-19 protocols); information technology updates (to avoid cyber-hacking); and an inflationary adjustment for park materials.
Meanwhile, Steblin paid tribute to the city workforce for showing leadership during the health lockdown. His sentiment was echoed by Coun. Chris Wilson, who wept as he spoke about how staff rose to the challenge to meet constituents' needs.
Wilson pressed Steblin to address homelessness in the budget while Coun. Brent Asmundson noted the squeeze on future labour costs. Coun. Trish Mandewo urged for more inclusivity in city and RCMP approaches while Mayor Richard Stewart said he'd like to see more resources for mental health.
Deputy city manager Raul Allueva said civic programs and services "that the community sorely needs" are starting to return slowly.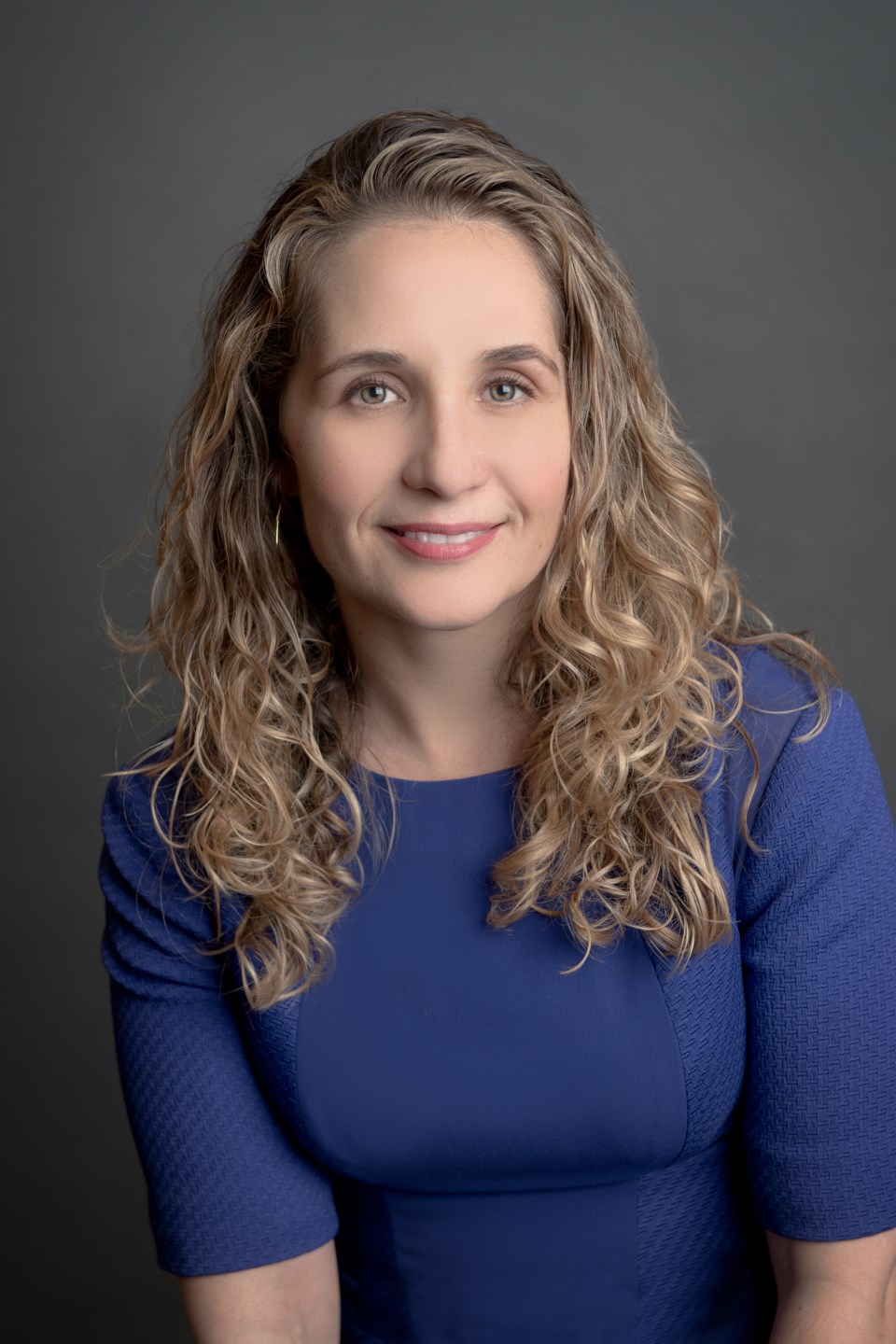 Nikki Caulfield, GM of corporate services (image courtesy of the city of Coquitlam).
And Nikki Caulfield, general manager of the newly created corporate services department, said there have been extra expenses incurred to get city hall back on track such as the purchase of personal protective equipment (PPE) and communications messaging.
Caulfield is requesting a senior communications strategist be hired for a year, at a cost of $124,400, to review and reorganize the department.
Asked by Coun. Bonita Zarrillo if remote work will continue for city staff — in a bid to ease capacity pressures at city hall — Caulfield said she and other managers are now exploring the issue; a report is due before council early next year.
ENGINEERING
Jamie Boan, who was recently hired as GM for engineering and public works, said the $1.8 million annual grant the city is waiting for from TransLink for the Major Road Network program is still up in the air.
And he warned of significant utility bills coming down the pike from Metro Vancouver.
Boan is asking for another $150,000 in the budget for snow and ice removal, matching last year's request, and he flagged the need to borrow for the future expansion of the sewer and drainage systems in northeast Coquitlam, specifically for Cedar Drive.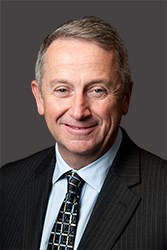 Jim McIntyre is the GM of planning and development (image courtesy of the city of Coquitlam).
PLANNING
GM Jim McIntyre said his department is bracing for a potential 15% drop — or $1.16 million reduction — in application and building permit fee income, in 2021 (last year, McIntyre oversaw $30 million in development-led infrastructure construction.)
His wish list includes two more planners, an extension to the affordable housing facilitator role and a move of the tourism program to his base budget.
Don Luymes is the GM of parks, recreation, culture and faciltiies (image courtesy of the city of Coquitlam).
PARKS, REC
Calling 2020 "a very unnormal year," parks GM Don Luymes said his department suffered most of the city layoffs, with other staff deployed to new roles over the summer.
Besides the $75,500 for the park materials inflation adjustment, Luymes is seeking $60,000 to roll out the menstrual products program at 25 civic centres, $24,800 more for the opening of next year's Lights at Lafarge and an additional $2,200 for the Coquitlam Festival Society grant.
But the rebuild of the 50-year-old Spani Pool tops Luymes' list, at a cost of $8 million, of which the city hopes to win a $4-million grant from senior governments. The Innovation Centre is also proposed for a $2.5-million renovation to ease the crunch on community centres.
Coun. Craig Hodge objected to any possible delays to the northeast community centre, citing the growing population on Burke Mountain.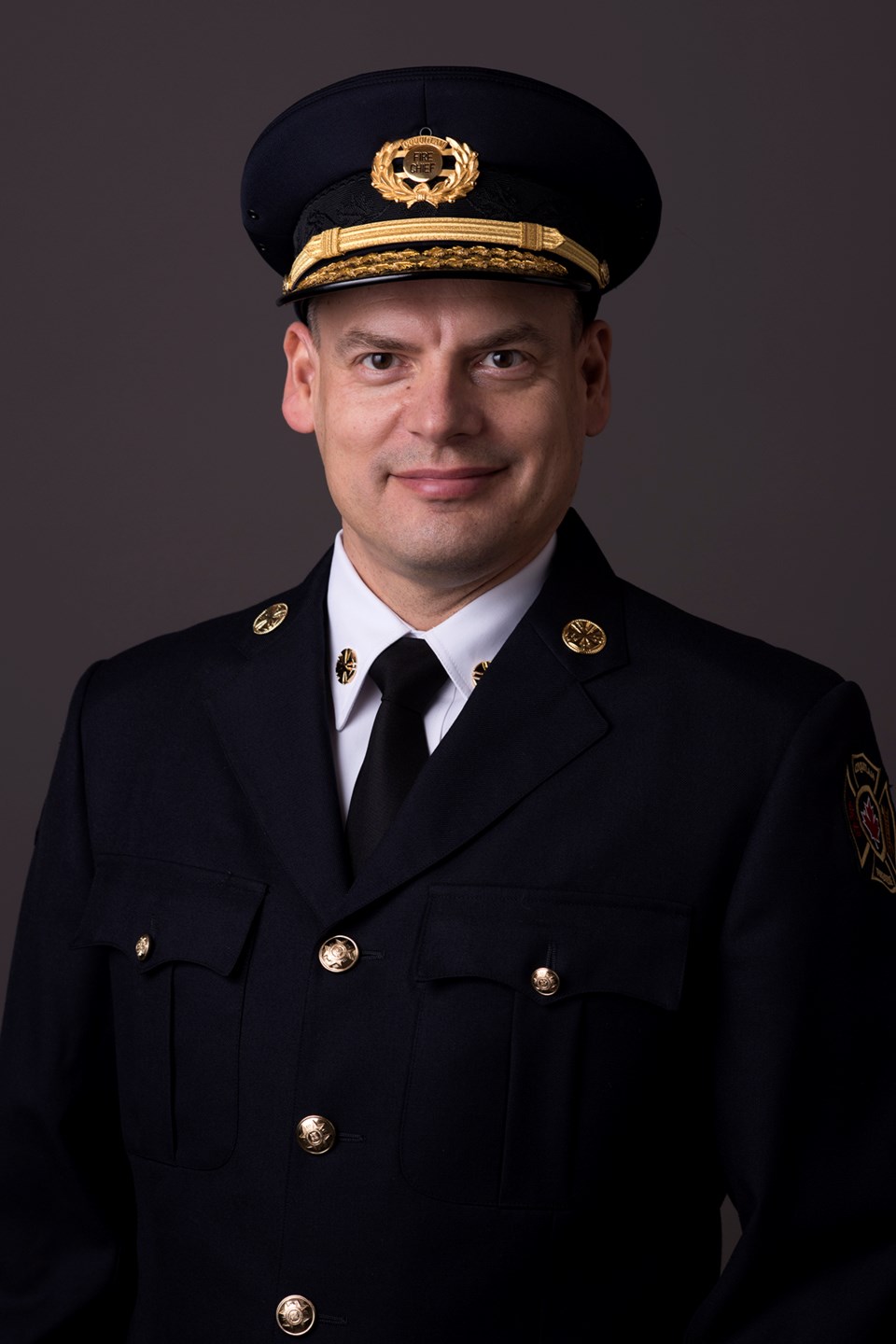 Fire Chief Jim Ogloff (image courtesy of the city of Coquitlam).
FIRE, POLICE
Neither Fire Chief Jim Ogloff nor acting OIC Julie Drotar, for Coquitlam RCMP, are asking for new personnel next year.
Ogloff spoke about the constraints due to COVID-19 and the scramble to purchase PPE while Drotar noted service calls are down 12% so far this year as more people are at home during the pandemic.
Her department's priorities include a mental health mobile unit (currently delayed due to lack of Fraser Health funding) and regional policing initiatives.
Coun. Mandewo also pressed to see more diversity and inclusion on the Mounties' side. "It's discussed on a daily basis," Drotar responded. "It's federally mandated. It's ingrained in everyone to do what they can do."
Coun. Steve Kim also asked for more translation services for the 40% of Coquitlam residents whose first language isn't English.
•••••••
Budget discussions continue Thursday, Nov. 5, with presentations from the Coquitlam Public Library, Place des Arts, Coquitlam Heritage Society, Society Place Maillardville, Evergreen Cultural Centre, and the finance and lands department.
Public input on the draft five-year financial plan ends Nov. 6.

DRAFT CITY BUDGET FOR 2021
DEPARTMENT
• General government and city administration: $79 million (20%)
• Parks, recreation, culture and facilities: $42 million (11%)
• Police protection: $40 million (10%)
• Fire and rescue services: $29 million (7%)
• Engineering and public works: $27 million (7%)
• Corporate services: $12 million (3%)
• Planning and development: $11 million (3%)
• Cultural organizations: $8 million (2%)
• Finance and lands: $5 million (1%)
• Deputy city manager: $5 million (1%)
UTILITIES
• Sewer and drainage: $38 million (9%)
• Water: $31 million (8%)
CAPITAL PLAN: $72 million (18%)
TOTAL: $406 million