A Tri-Cities COVID-19 testing clinic run by local doctors has seen a significant uptick in cases over the last four weeks, triggering fears in some that the region is unequipped to deal with a spike in cases as students prepare to head back to school.
The Tri-Cities COVID and Influenza Like Illness Assessment Clinic opened off Lougheed Highway June 15 not long after Fraser Health shut down its regional testing clinic across the street from Royal Columbian Hospital. Fraser Health provides personal protective equipment for the testing facility but their help stops there. 
Doctors at the clinic say they're at their limit and a high-volume COVID-19 testing facility promised by Fraser Health on August 19 has yet to materialized. 
"We're more or less booked every day," said Dr. Carllin Man, one of the senior family physicians at the clinic. "The demand comes in waves."
So far, Dr. Man said the clinic has managed to keep up with demand and maintain a 48-hour turnaround time, from the time someone books an appointment to when they receive their test results. 
Most of the patients are from Port Coquitlam, Coquitlam and Port Moody, he said, however, there have been others that have come from neighbouring Maple Ridge and from as far away as White Rock and Abbotsford. 
"Haven't noticed too much overflow,"he said. "I'd say 99% are local."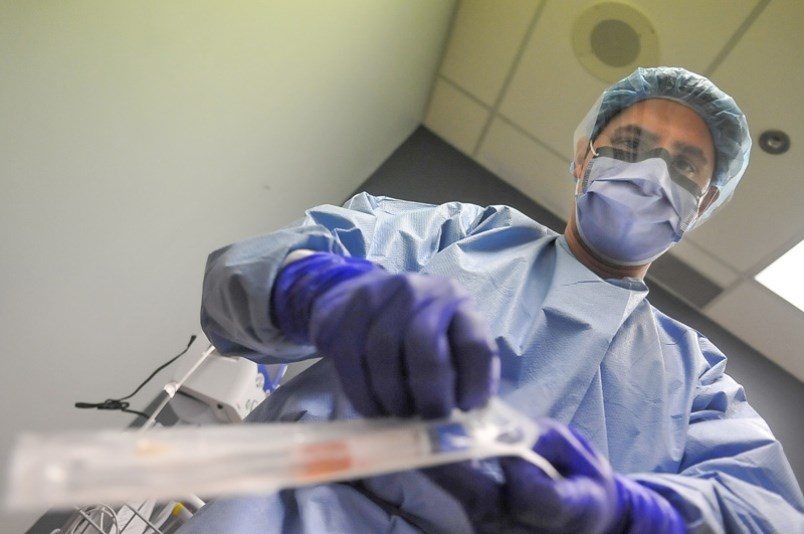 Earlier in the pandemic, Fraser Health operated a COVID-19 testing centre opposite Royal Columbian Hospital in New Westminster. And since that facility shut in June, the demographic of patients has shifted with the nature of the pandemic in B.C. 
At the New Westminster clinic, doctors say they saw a huge range of patients, most over 50. Today at the Port Coquitlam clinic, Dr. Man said his patients have trended younger and he estimates at least 60% of the clinic's patients are under 50, following provincial trends.
"We weren't testing people at McDonald's or at the mall, and that's where we're seeing cases now," said Dr. Man.
"A lot of people are anxious: 'Am I going to die? Am I going to be one of those people on the news? Am I going to spread it to my elderly relatives?"
Including Dr. Man, 10 family physicians split their time at the Port Coquitlam testing clinic, working off the side of their desks in addition to their other work. Most are new graduates, young like the demographics of patients now walking through their doors.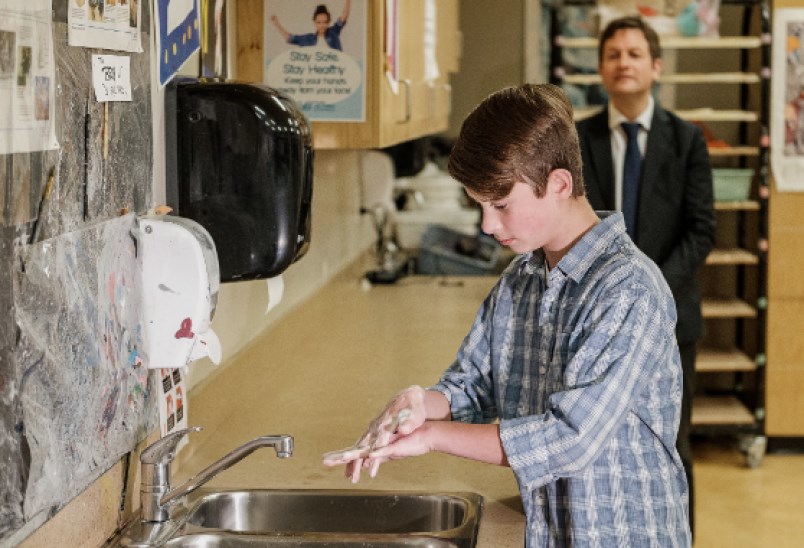 So far, Dr. Man said the clinic hasn't had to turn anyone away, but as schools get set to reopen, everyone at the clinic is preparing for the trend of more and younger patients to come through the door.
"We know as school opens there are going to be more cases. That happened everywhere in the world. We know it's going to happen here," said Dr. Man. 
And if they get overwhelmed?
"We at the clinic are doing what we can. In terms of capacity, there's not much more that we can do," he added. 
DELAYED RESPONSE?
About 15 blocks away, the Burke Mountain Medical Centre continues to see patients as a clearing house for family medicine across the Tri-Cities. 
With many family practices forced to shut through the pandemic due to a lack of personal protective equipment, this facility has been stocked up in what the Tri-City News reported in April was "like running two clinics at the same time."
Senior physician Dr. Ian Woods said his patients have become increasingly frustrated by a lack of local testing options. 
In one case, the doctor said a local mother and daughter drove out to Langley to a drive-thru testing centre after one of the daughter's friends came over for the day and later tested positive for COVID-19.
"They texted me in the line-up and said it would take four hours," said Dr. Woods.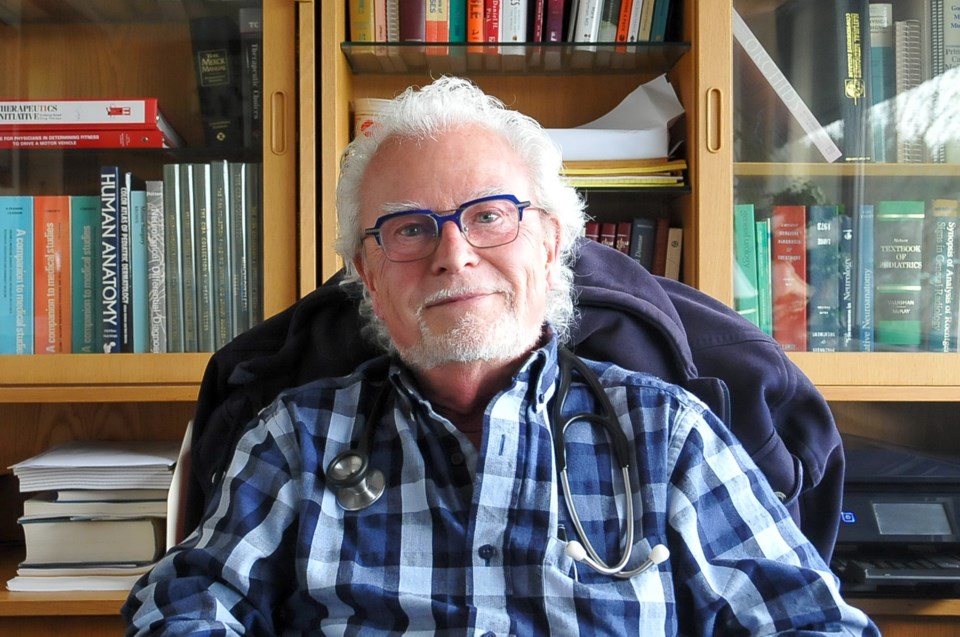 Exacerbating the testing shortfall in the Tri-Cities is the high concentration of families with children in elementary or high school, he said, adding there are an estimated 50,000 to 60,000 people in the Tri-Cities that don't have a family doctor. 
Whereas the provincial average of family physicians per 100,000 residents sits at 112, the Tri-Cities falls significantly short at only 72 per 100,000, according to 2019 health profile reports from Fraser Health.
And while those numbers cite a 2010 study and are dated, it still doesn't make sense, argued Dr. Woods, to use the few available family doctors in the Tri-Cities to conduct COVID-19 testing when they're needed elsewhere. 
"Every family practice clinic knows every September they're going to be getting this sudden rise in coughs, colds and fevers. That's because they've all been mixing at school. Now, how do you know which one of those are COVID," he said.
"Family medicine in the Tri-Cities: we're swamped… If you don't test, test and test, you won't know."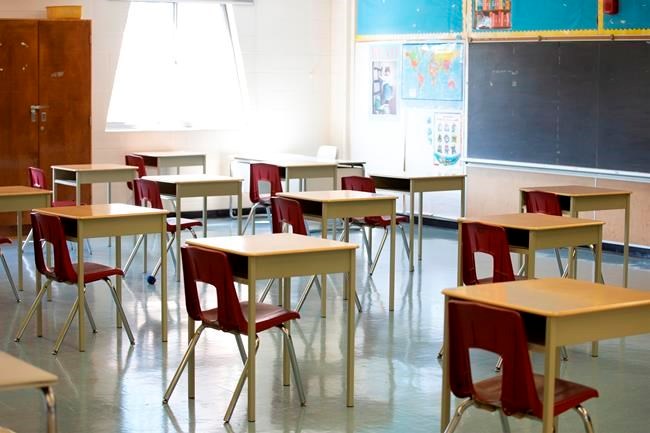 In an email to the Tri-City News, Fraser Health said it is working on improving testing across the Fraser Northwest region, but Dr. Woods worries that it will come to late and that even a single clinic won't be enough.
He cites numbers coming from such researchers as SFU mathematician Caroline Colijn, who as a Canada 150 research chair in mathematics for infection, evolution and public health, has been plotting potential arcs of the COVID-19 pandemic in B.C. 
In an interview with CBC, Colijn said 5% of elementary schools and 25% of high schools could have an infectious COVID-19 case coming in on day one of reopening.
"The science of it, the medicine of it, these numbers in the next two, three four months could be catastrophically high," said Dr. Woods. "It's all talk and there's no action. That's going to play out to the detriment of families in this part of Fraser Health. 
"They got to get off their butts now."