When a Fraser Health SWAT team arrived at the gates of Superior Poultry Processors Ltd. on April 23, the novel coronavirus had already been circulating among workers for days.
Within less than a week, the Tri-Cities' largest publicly acknowledged COVID-19 cluster grew to at least 50 cases. 
As the plant shut down and workers were sent home, hundreds of people had their income abruptly jeopardized, triggering anxiety among some of the province's most vulnerable families and revealing gaps in an already strained social safety net, according to experts.
The Pollon family, which owns Superior Poultry, has declined to speak with The Tri-City News to comment on this situation. But in several interviews with plant workers, health professionals and industry specialists, the outbreak cluster and subsequent shutdown paint a picture of desperation among workers, as they are torn between maintaining their dwindling bank accounts and guarding their families against infection.
All the workers spoke to The Tri-City News on condition of anonymity for fear they would lose their jobs. Each has been confined to a bedroom at home, isolated from their family for the two-week incubation period, and in the case of one worker, waiting for COVID-19 symptoms to appear after she tested positive.
"[It's] scary, too much scary," said one worker, whose husband was forced to leave his job to take care of their daughter after schools were closed.
"We're both not working. It's hard to pay bills."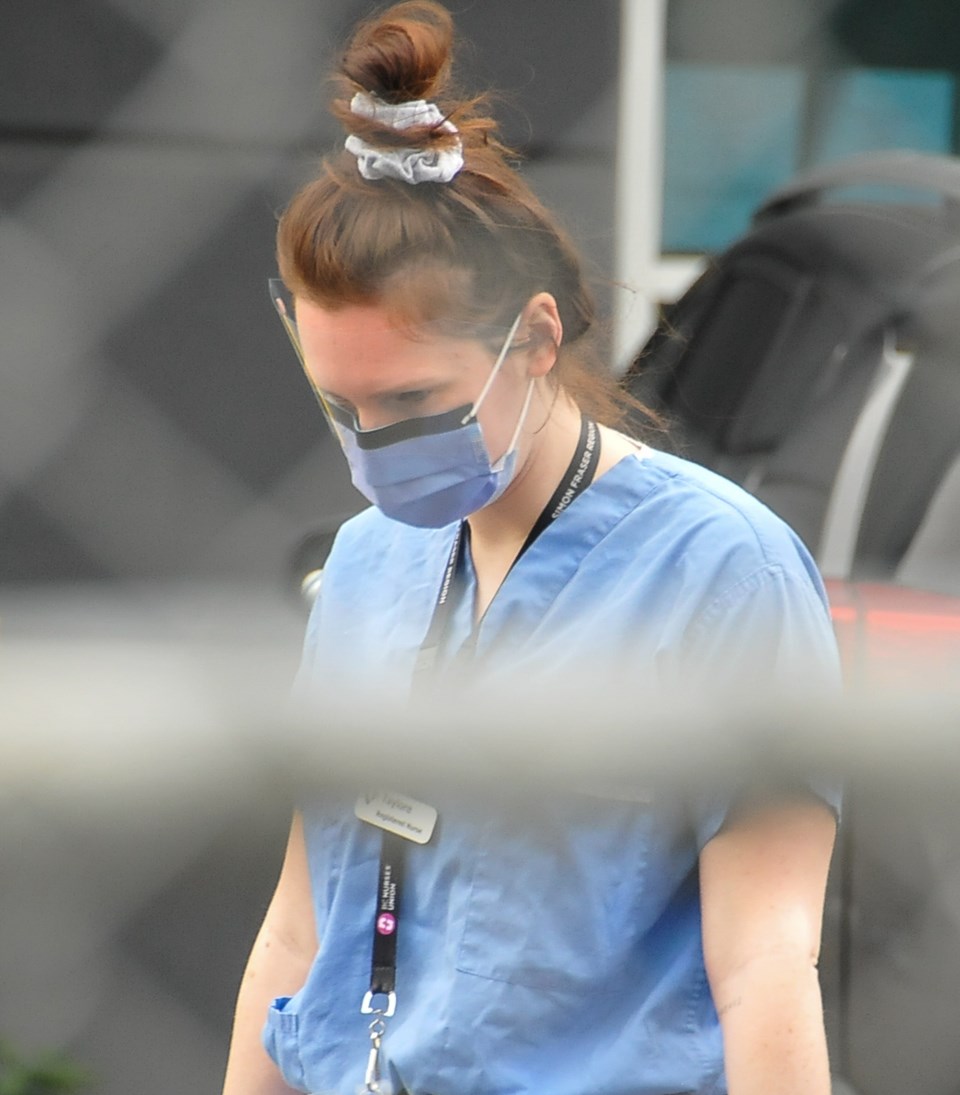 Patient zero at the plant is thought to have worked dismembering chickens in what the poultry industry calls the "cut-up room," after the slaughter and evisceration stages but before packing and delivery, according to Craig Evans, who as executive director of the Primary Poultry Processors Association of British Columbia has been in regular conversation with management. 
When the plant learned of a suspected positive case, "the screening and the testing just continued to evolve," he said. "First it was questions at the door, then they had to fill out the form asking about travel, then it was taking temperatures."
Despite a $2 wage hike meant to incentivize workers to come in, absenteeism surged from around 10% to 40%.
"We're an essential service, we hope people come to work, we're trying to incentivize people coming to work," said Evans.
Without providing any details, Evans said the sick leave policy for Superior Poultry workers has not changed since the pandemic began. Between CERB benefits and the $1,000 workers can continue to earn every month under that plan, he argued that sick leave "must be adequate if the absenteeism has jumped so dramatically."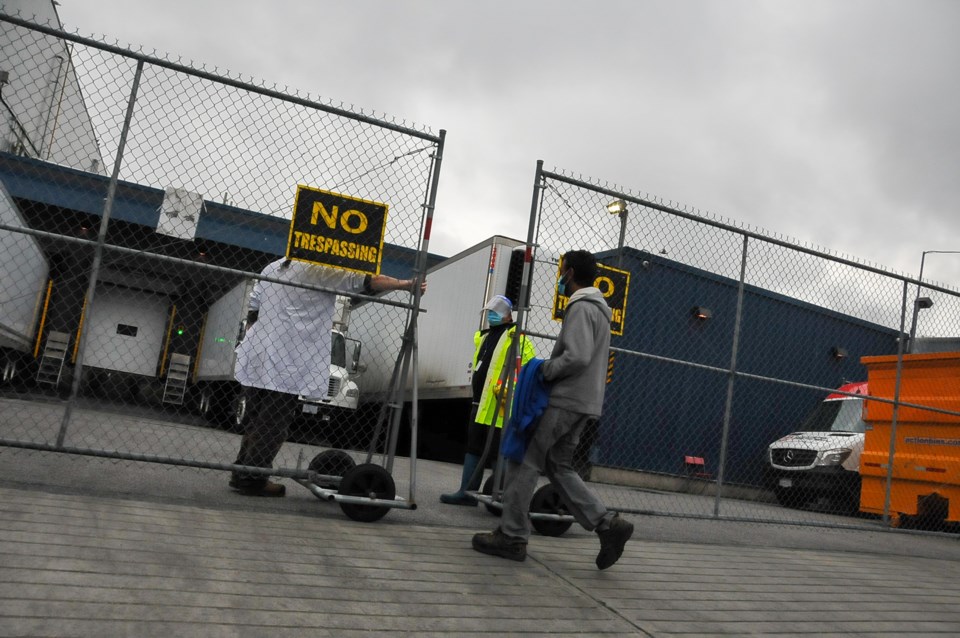 Employers in B.C. are not required to pay sick leave, something Premier John Horgan targeted last week after the first poultry plant outbreak at the Pollon's United Poultry Co. Ltd. in Vancouver came to light.
"We did bring in some changes to employment standards to make sure people wouldn't lose their job for not coming to work," Horgan said. "But I think, obviously, the lesson I learned is that workers were coming to work because they were fearful they would lose wages and not be able to meet their expenses."
It later became apparent that the virus was not only spreading among workers on the Coquitlam plant's disassembly line but also among cleaners, as well as inspectors from the Canadian Food and Inspection Agency, whose presence required the facility have a COVID-19 response plan in place. 
But that plan, and the workers' safety it was supposed to protect, fell short, said provincial health officer Dr. Bonnie Henry, April 30, a week after the plant shut. 
In a federally-inspected plant that supplies roughly 7% of British Columbia's weekly quota of fresh chicken, roughly a fifth of the workforce has now tested positive for COVID-19.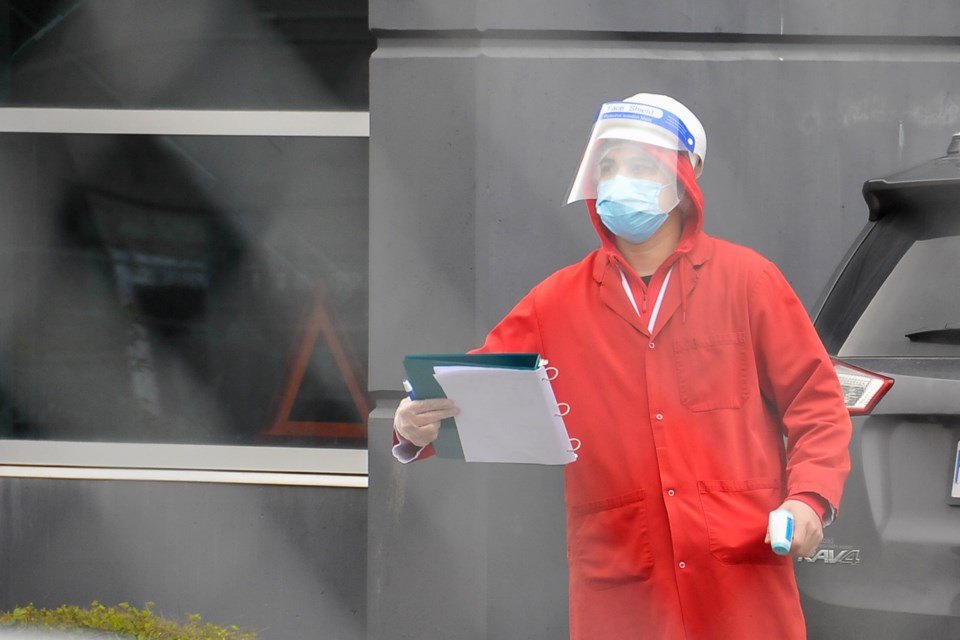 Now isolated at home, many workers spend their days in one-bedroom basement suites with large, multi-generational families. In one case, a father now sleeps in the hallway to make space.
Many of the workers have lived in Canada for only a few years, having left their past lives and credentials behind in places like India, China and the Philippines. All of them come from households that survive on paycheques earned through manual labour.
"They're really afraid of anything that might interrupt their work. Jobs are hard to come by and it's an expensive city," said Dr. Mei-ling Weidmeyer, a family doctor and researcher in immigrant health who works at the Umbrella Multicultural Health Co-op, which provides health services to a variety of immigrant groups.
"That can make people feel compelled to work when sick."
Weidmeyer, who emphasized she does not speak on behalf of Umbrella, regularly sees patients from across Metro Vancouver, including the Tri-Cities. 
Her colleagues work directly with patients employed at Superior Poultry as well as other, similar low-skilled workplaces employing immigrant labour. Most, she said, are immigrant women, working in more than one precarious job at a time.
"They have their own little networks. These are closely connected communities," said Weidmeyer, noting she and her colleagues have feared the novel coronavirus would spread through the tight-knit groups.
Weidmeyer points to the recent case of a Superior Poultry worker, who health officials suspect transmitted the disease to someone in their household, also a poultry worker. That marked the first case at Port Coquitlam's Lilydale processing plant this week, the fourth such facility to report a COVID-19 case in the province.
"Seeing where these outbreak clusters are, it's highly marginalized people that feel it the most," said Weidmeyer.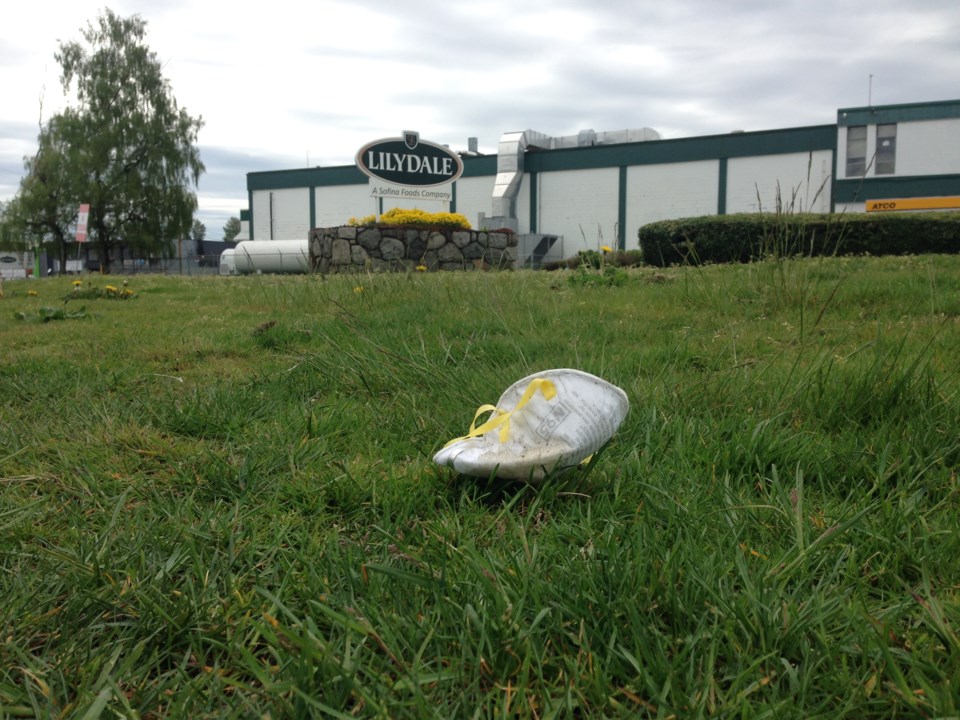 Part of that comes down to not being supported enough to learn English and navigate government bureaucracy, basic skills whose importance has only been magnified by the pandemic.
Without a firm grasp of English, that makes things like applying for emergency benefits or understanding a worker's right to refuse an unsafe working environment difficult, including rules around social distancing on the disassembly line or lunchroom.
Even outside of a pandemic, Weidmeyer said she also sees a lot of cases of injury and pain stemming from the repetitive and difficult movements of manual labour. 
Poultry processing is notoriously tough on the body, and studies have documented workers with noise-induced hearing loss, increased blood pressure, menstrual disorders and work-related upper limb problems, such as carpal tunnel syndrome. In multiple studies by the U.S. National Institute for Occupational Safety and Health (NIOSH), between a third and 42% of workers were found to have developed chronic pain, numbness, burning and tingling in the hands or wrists.
As a 2007 study noted, in the midst of a pandemic, sending workers into a poultry processing plant "is similar to parents sending a child to a crowded day care centre where an explosive epidemic of a viral respiratory pathogen is in progress… The exposed child similarly puts his or her parents and other siblings at increased risk of infection."
No matter what is ailing them "a lot of them don't know where to go," said Weidmeyer.
"They just defer or delay care or go straight to the (ER). It speaks to the ways in which this pandemic has shone a light on the holes in the safety net we think we have."
And while poultry workers are deemed an essential service responsible for ensuring a safe and consistent supply of food to supermarket shelves, Weidmeyer said, "They're not even getting the 7 p.m. cheer like all of us health-care workers."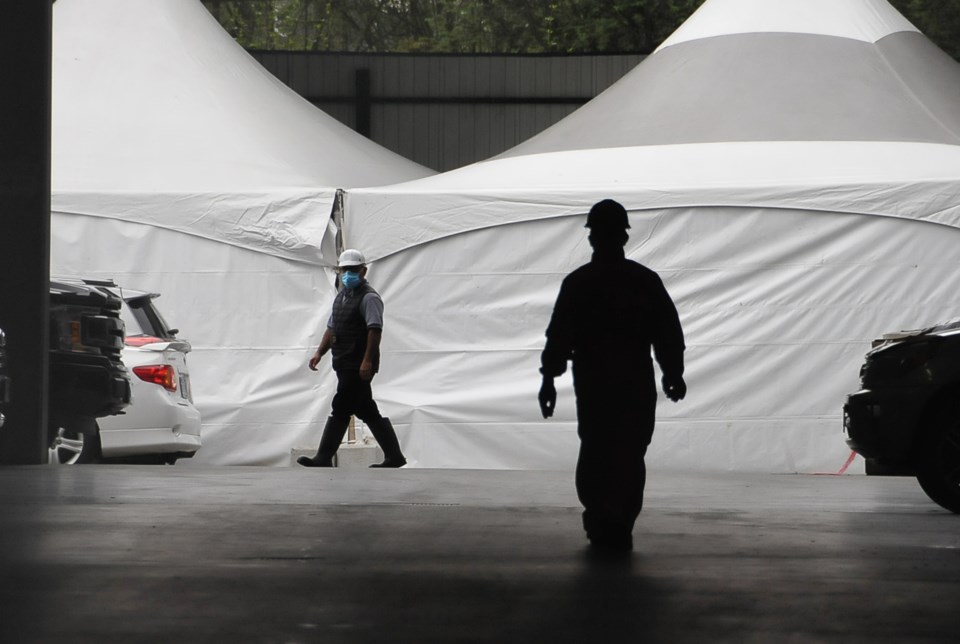 Still, for at least a handful of workers at the Superior Poultry plant, this pandemic has offered a glimpse of what putting their health first means. 
One Superior Poultry worker — who spoke to The Tri-City News through her daughter because she did not speak English — said she has no intention of returning to work for another month and is scared that an outbreak will return to the facility.
"This time I'm lucky that my reports were negative, but what about next time?" she said, adding she's equally anxious about refusing to go back to work for fear of getting fired.
It's not just workers who have now been forced to put their lives on hold. The translating daughter now cooks, cleans and takes care of her siblings — both parents without an income.
"My whole world is going upside down," she said.