Two people were seen following each other "in an erratic manner" through Coquitlam last week.
While it appears no one was injured in the apparent road rage, a file was reported to RCMP as the incident took place for a stretch of nearly two kilometres during the afternoon rush hour ahead of the August long weekend.
Now, police are hoping more witnesses can come forward to help officers proceed with the investigation.
The two drivers were seen following one another around 4 p.m. on Friday (July 29) heading from Maillardville to Austin Heights.
Mounties explain the incident is believed to have started near the intersection of Brunette Avenue and Marmont Street.
The drivers were then seen heading north before turning left on King Albert Avenue, and turned right onto Porter Street — the last reported sighting of the erratic driving behaviour.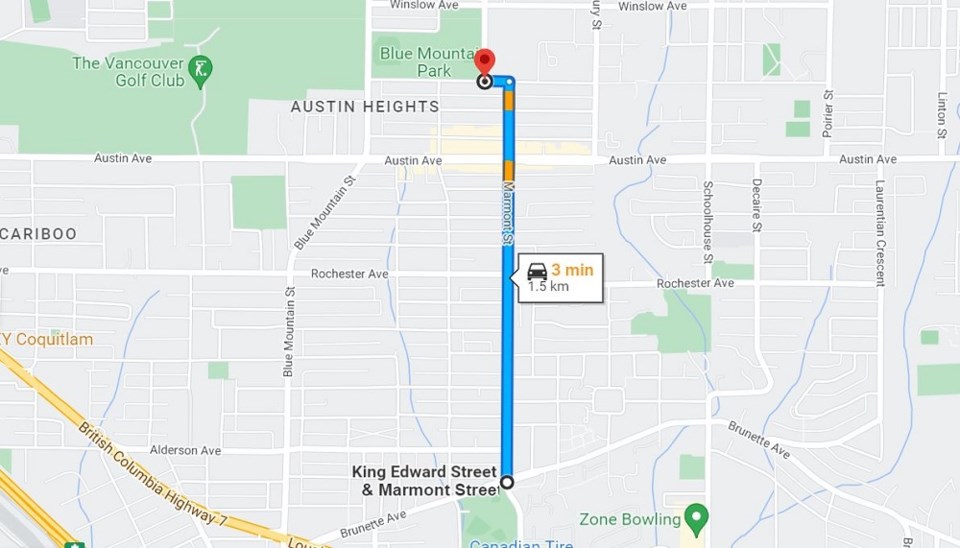 The vehicles involved were as follows:
Light grey Kia Forte
Green "older model" Honda Odyssey
RCMP is asking those with dashcam or video footage that captures the apparent road rage between 3:30 and 4:30 p.m., in full or small portions, to submit it to investigators.
Anyone with more information on this incident is encouraged to call Coquitlam RCMP at 604-945-1550 and quote file-number 2022-19529.