Sascha Bachmann calls himself a failed gymnast, and he wears it like a badge of honour. 
Last Saturday, the 26-year-old German-born circus performer walked into Port Moody's Gravity Laboratories gym, popping handstands amidst a buzz of excitement. Dozens had turned up from across the Lower Mainland to take part in the hand-balancing workshop.
And judging by the inverted smiles, he didn't disappoint. 
"To get a chance like this?" said Vancouverite Samantha Hodhod after a set of exercises working her feet up and down the wall. "He's one of the best in the world."
Bachmann has the sharp features and neatly coiffed hair of a boy-band star. He's gymnast-short, body-builder from the waist up, ballerina from the waist down — no surprise for someone who spends much of his waking life upside down.
Bachmann was born in Chemnitz, a city near the Czech border in what used to be East Germany. During the Cold War, his grandfather had his own gymnastics club, competing and coaching with the national team. But when the Berlin Wall came down 30 years ago this week, his family, like many in the former Soviet republic, left, eventually settling in Norway, where they started a gymnastics club. 
From a young age, Bachmann was trained in artistic gymnastics but his heart was never in it. 
"You're young and your teachers, the parents, they push you. But if your head's not in it and you're working against it, you don't get anywhere," he said.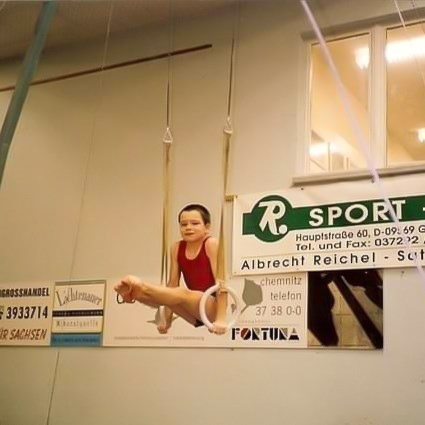 At 14, he quit and, after some prodding from his parents, agreed to try out for the National Circus School in Montreal. 
"It's kind of like a college for contemporary dance but for contemporary circus," said Bachmann.
Early courses train students in acting, dance, voice and physical conditioning. As they progress, students can specialize in disciplines that include acrobatics, balancing or aerials, all the while taking courses in circus history, anatomy, career management and health and safety.
In Bachmann's case, he focused on aerial straps (his minor) and hand-balancing (his major).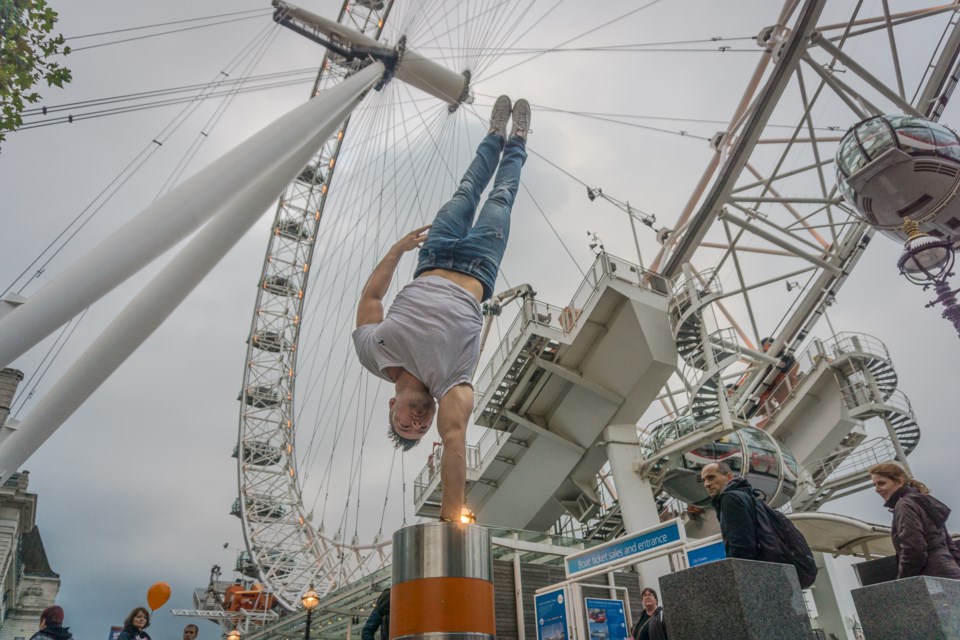 By 20, he had completed two years of high school and three years of college in circus studies, and like the rest of his classmates, graduated with his own solo routine, a hand-balancing piece ready to sell. 
That's when he took his act on the road; Bachmann performed his six-minute solo piece across Europe but also did a stint on Broadway as a general acrobat in the musical Pippin — an experience that took him across the U.S. on a national tour as well as to Japan and the Netherlands, something Bachmann describes as "mind-blowing." 
In 2017, he started to fill in for injured performers with Cirque du Soleil, first with the show Totem, on the road in places like Japan, Russia and Belgium, and more recently with the show Luzia, now playing in Vancouver. 
Bachmann said he relishes his freedom as a circus freelancer; it has that has allowed him to perform at 100%, maintain a life with his wife in Kiev, Ukraine (she, too, has her own dual-aerial routine akin to a modern trapeze act) and to start their own online circus training classes focusing on hand-balancing, flexibility and strength training.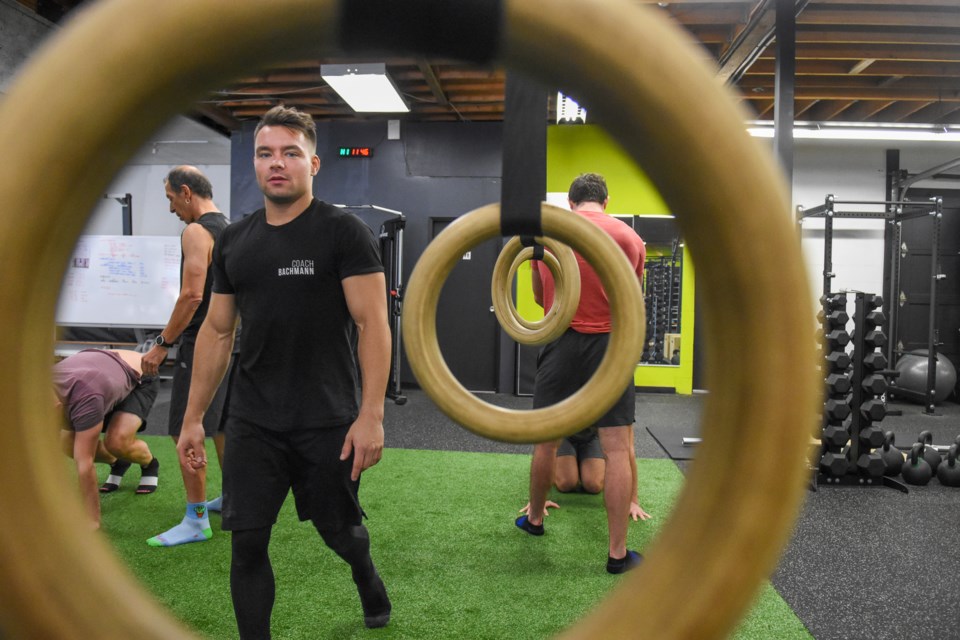 Bachmann supplements all that with face-to-face coaching wherever he can, whether teaching at a week-long hand-balancing retreat in Costa Rica or a two-hour workshop at a gym in Port Moody. 
"The coaching is really inside of me. It's a big passion of mine," he said, pointing to a childhood spent in one gym or another.
Bachmann attributes part of his success to the growing popularity of circus training beyond professional circles. Disciplines such as yoga and callisthenics — hugely popular in Canada, Bachmann said — combine to create a primed cohort of fit students ready to try something new.
"If you do it right, it's good for your body. It's natural movements, it's your own body weight. You're not just going to the gym for bodybuilding reasons anymore," he said. "The beauty of callisthenics is that you will see what your body is capable of."