Michelle Bowyer started her lacrosse career as a pioneer.
She'll cap it the same way, as only the third female to be inducted as an individual player into the Canadian Lacrosse Hall of Fame (She's already in there as a member of the 1983-'93 B.C. Selects).
Bowyer, who lives in Burnaby and recently retired from her career as a probation officer based out of the Justice Institute in New Westminster, was a charter member of the first girls' box lacrosse team in Port Coquitlam in 1972 when she was 15-years-old.
Having already played ice hockey, basketball and baseball, it wasn't until Bowyer picked up a lacrosse stick that she felt an immediate, almost primal, connection to a sport.
"It was in my soul," she said. "You felt a bit like a gladiator when you played."
Bowyer said she loved the camaraderie that quickly developed with her teammates as they learned a new sport together and forged rivalries with teams in Coquitlam, Burnaby, North Vancouver and White Rock.
"We were good athletes, but we weren't lacrosse players," she said. "If you practised hard, you felt like you could be anything you wanted to be."
But it was a sideways compliment after a game that she "played like a boy" that most affirmed her affection for lacrosse.
"It brought me out of my shell," she said. "It was so invigorating."
Seeking to elevate her play, Bowyer migrated to the Kirby's Klipettes out of Burnaby that was coached by former pro, and future Hall of Famer, Dave Evans. The team won league, provincial and national championships.
"There was no going back after that," Bowyer said.
But there was going outside.
In 1980, Bowyer discovered field lacrosse.
At first, the shallow basket on the stick and lack of body contact felt foreign to her, but she said she loved the ability to run up and down the expansive field in the open air from her position as a midfielder.
With the newly-formed B.C. Selects, Bowyer travelled across Canada and down to the United States to play in tournaments. She captained the team to 11 straight Canadian championships from 1982 to '93. In fact, the team was so good, in 2014, it was the first female squad inducted into the Hall of Fame.
Bowyer also represented Canada at three world championships, in England in 1982, Philadelphia in "86 and Perth, Australia, in '89.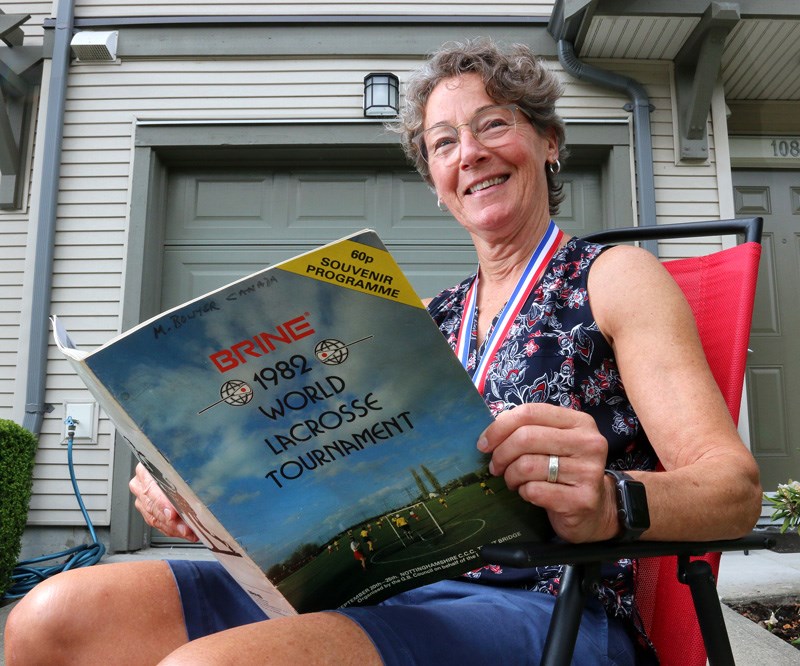 A fractured vertebrae suffered in a ball hockey game ended Bowyer's playing career after that, but she quickly transitioned into coaching at the provincial and national level.
Bowyer said she hopes her induction into the Hall of Fame will serve as a touchstone for other young women in the sport to show them what they can achieve, something she never had. 
And while part of her regrets not being a decade or two younger so she could have enjoyed the scholarship opportunities that started emerging through the 1980s to play and get an education at big time American universities, she takes pride in having laid the groundwork for the young women who've followed in her wake.
It wasn't easy, Bowyer said, as funding at the time was non-existent and every trip to a tournament or championship had to be earned not only on the floor or field but with countless hours washing cars or selling t-shirts.
"It makes you feel good that we worked as hard as we did," she said. "I wouldn't change a thing."
• Bowyer and the other inductees will be officially honoured in November. For a full list of all of this year's nominees, go to clhof.org.