There was a lot of tap dancing from provincial health officer Dr. Bonnie Henry and Health Minister Adrian Dix on Monday about the issue of wearing masks as COVID-19 cases in B.C. continue to set dubious records.
B.C. marked a "sobering" milestone over the weekend in its fight against COVID-19 – a record 817 cases from Friday to Monday.
In response, there was a lot of "it's my expectation" and "it's our recommendation" that people will wear masks in indoor public spaces, such as the grocery store, hardware store, public transit or ServiceBC counter.
But Henry stopped short of making it an official order.
And that has me frustrated as cases continue to rise.
I respect Henry and Dix and the work they've done on the COVID-19 file. I know they have their reasons for not making it an official order and am not trying to shake people's confidence in their handling of the pandemic.
But it's OK to question decisions. My main reason is that I look at other jurisdictions and what they're doing.
TransLink has made it mandatory to wear a mask on buses and SkyTrain. The City of Burnaby also has a mask policy in which the use of a face mask or face covering is required within city facilities and city vehicles where physical distancing cannot be maintained.
Masks will be mandatory in Richmond's city-operated facilities starting Nov. 1.
Ontario has a wide-ranging mandatory mask policy.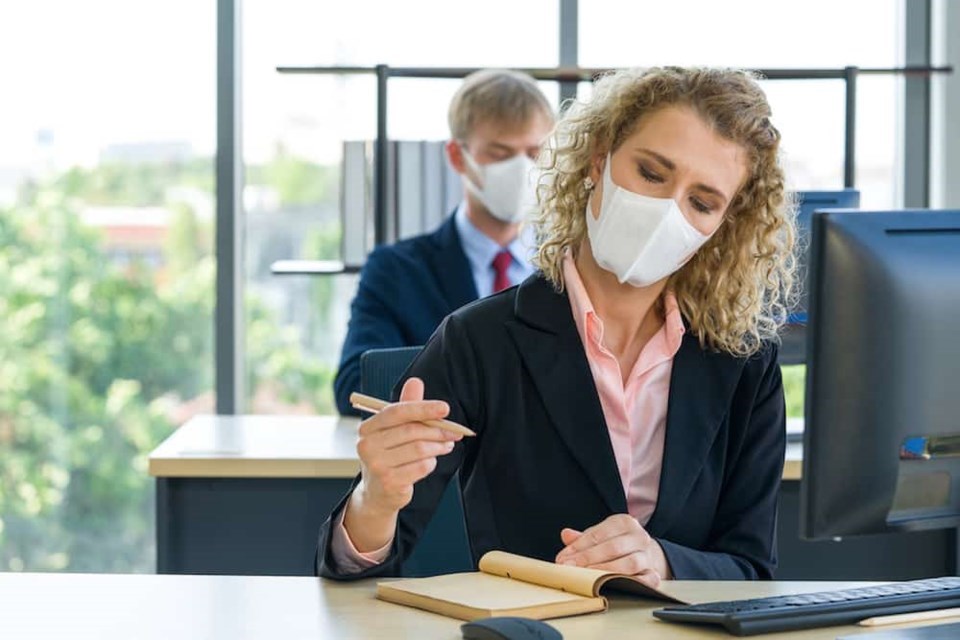 "When you do go out, you must use a face covering (non-medical mask, such as a cloth mask) in public indoor spaces and whenever physical distancing is a challenge," reads on the province of Ontario's website.
So I don't think it's out of line to wonder why B.C. won't follow that lead.
Mandate #MasksForAll, in indoor spaces already - including schools, businesses, public facilities. Why wait? Scientifically proven to mitigate the spread. It's a public health emergency and "encouragement" doesn't work. Clearly case numbers of infections are rising #stopthespread pic.twitter.com/cj6mOWmdjE

— MOAR #MasksForAll ✋washing #MagnitskyActNOW ☠️ (@mtnbvan) October 26, 2020
I just don't have faith that enough people will do the right thing and listen to Henry's "expectation" to wear a mask in indoor public spaces.
"Those are times when we need to wear masks, and all of us need to pay attention to that now," Henry said Monday. "We know, the evidence is showing us, that those are situations where we can't always keep our safe distance and a mask can be an additional layer of protection — both for ourselves and for others."
She said masks do not need to be worn outdoors — where the risk of COVID-19 transmission is minimal — unless in a crowd.
An official order mandating masks in indoor public spaces is not being made in recognition of people with medical conditions that do not allow them to wear a mask, "we need to be accepting of that."
That's a fair point, but Ontario has found a way to deal with that and addresses it on its web page about masks.
So, like I said, other jurisdictions are doing things differently and I think it's fair to question why B.C. doesn't make that leap to mandatory masks.
I wish people would hear the message and follow it, but everywhere I go I see too many people not bothering with masks. And some anti-maskers use the fact that masks aren't mandatory as a reason to not wear one.
It's not the ultimate solution, but masks, as every health expert I respect has said, provide that extra layer of protection that helps reduce the spread of COVID-19.
So please wear one.
With files from Colin Dacre, Castanet
Follow Chris Campbell on Twitter @shinebox44.