Coquitlam council is considering a highrise for the site of a former Burquitlam rental building that burned down last year.
Amacon Developments is proposing a 44-storey tower for North Road and Foster Avenue, with a separate six-storey rental at the south end of the property. Council approved first reading Monday and residents will get their chance to weigh in on the application at an upcoming public hearing.
This is not the first time Amacon has gone before the city with its plans for the Burquitlam site.
A 41-storey project was first proposed in 2018 but was sent back to staff over council concerns that it did not take advantage of incentives in Coquitlam's Housing Affordability Strategy
"At that time, the applicant did not propose any below-market or non-market rental units," said a city staff report this week. "In response to comments from council, the applicant has since revised their application."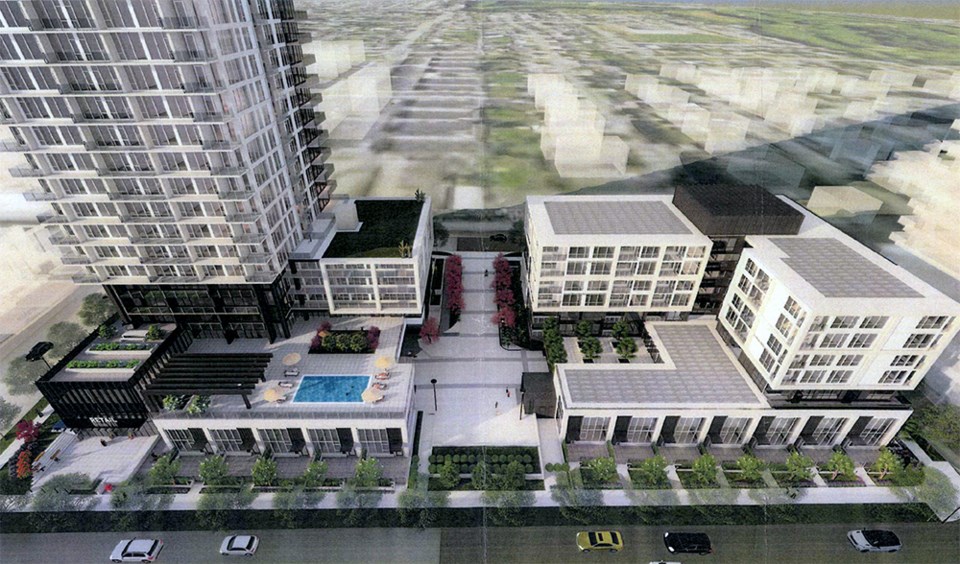 Close to two years later, the project is now 44 storeys and includes 12 non-market units in the tower podium that would be run by the YWCA.
Another 24 market rentals would be located on floors four to seven in the tower while the mid-rise building would contain another 86 units. The proposal also includes seven market rental townhouses facing North Road and one commercial unit.
Last year, dozens of residents at 500 Foster Ave. were displaced when their building burned down.
A staff report acknowledged the supports Amacon offered to residents following the blaze, noting some people were relocated to a second building on the site — 633 North Rd. — which was a former strata complex.
An emergency compensation package was also given to residents consisting of up to $1,000 in moving expenses and:
• three months rent plus $1,000 for anyone who lived on the property for less than one year;
• four months rent plus $1,000 for residents with one to five years on the property;
• and five months rent plus $1,000 for anyone who lived in the building for more than five years.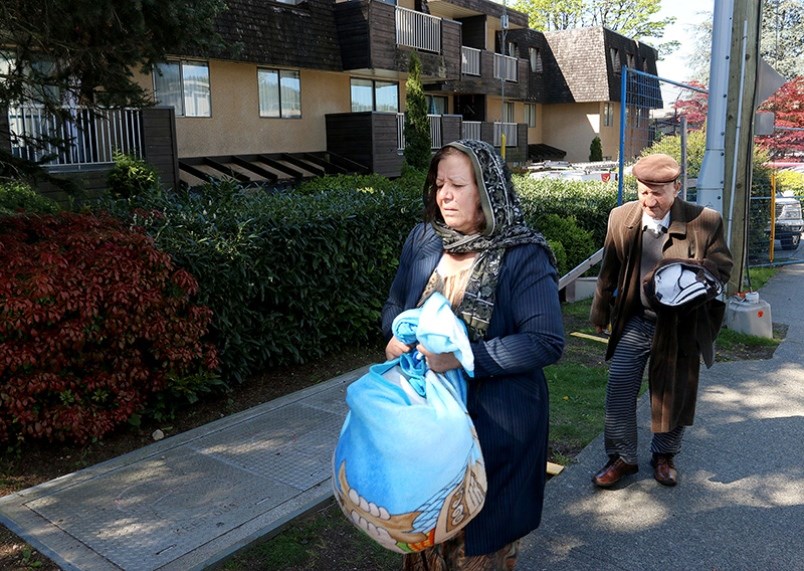 Still, one council member voiced concerns about replacing existing mid-rise buildings with new highrise developments.
Coun. Bonita Zarrillo said she would not support the application, noting that people who were moved from the burned building to the other strata building were being displaced.
"I'm at the end of feeling good about people losing their homes in buildings," she said, later adding: "I'm not kicking people out of their homes along the Burquitlam SkyTrain line anymore until we have housing built… I am just done with the wheeling and dealing putting density here and taking it from here. It is not fair. It is not fair to the residents."
She added that she would like to see a new project adhere to the current zoning for the property instead of the large mixed-use development proposed by Amacon.
Mayor Richard Stewart disagreed with Zarrillo's assertions that people were being displaced. He said he did not want to see a developer penalized for offering up the vacant strata units to people who were burned out of their homes in the fire.
"I don't want to see us having a dialogue about essentially punishing the landlord that rents out the strata wind-up, particularly if they rent them out on a compassionate basis," he said.