Even though its previous owners have a remarkable pedigree, this historic house on Marine Drive in West Vancouver didn't sell when it was listed for $15 million in February 2018, and is back on the market at a discount of $1.25 million.
The 1937-built "Kew House," which is now listed by Engel & Volkers at $13.75 million, was once the residence of A.J. Taylor, who was responsible for the construction of the Lion's Gate Bridge, Vancouver's Marine Building and the development of the British Properties. The property's entrance once boasted two replicas of the Lions Gate Bridge lion sculptures, created at Taylor's request, which were later donated to North Vancouver Museum and Archives. The prominent West Vancouver street Taylor Way is named after this renowned developer.
Not only that, Kew House was later home to the late local philanthropist Kay Meek, for whom West Vancouver's Kay Meek Theatre is named.
Sitting on a 1.66-acre lot with panoramic ocean views, this heritage house has beamed ceilings, cove and base mouldings, antique light fixtures and chandeliers, and Spanish tile and herringbone hardwood flooring. It has 6,600 square feet of living space with a grand dining room, gracious living room with curved ceiling, three bedrooms, a den/media room, an office, a craft/flex room and three and a half bathrooms.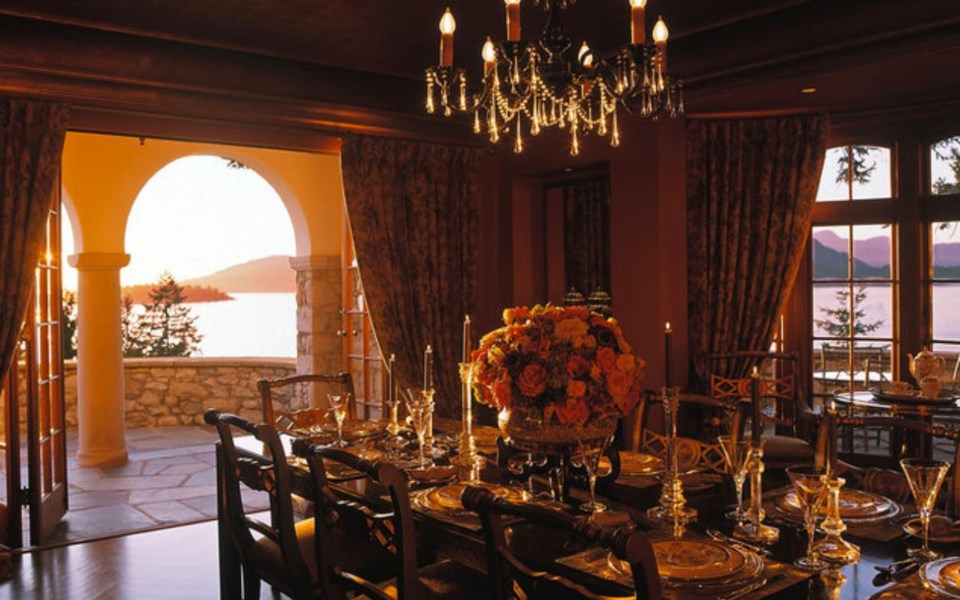 The house has seen considerable upgrades, including an elevator from the main floor to the bedroom floor, as well as new roofing.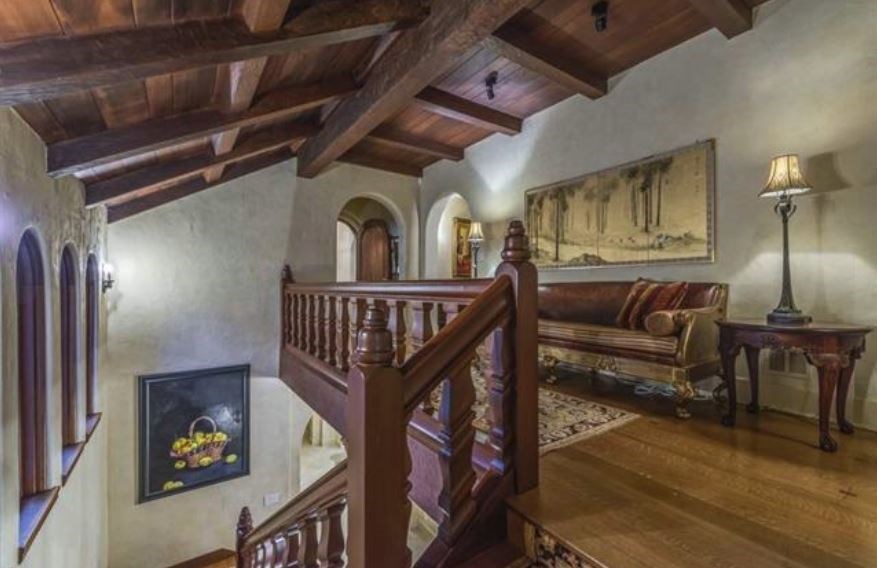 It was valued by B.C. Assessments in July 2017 at $10,481,000, and property taxes in 2017 were $21,917.
Take a visual tour of this historic home with more listing photos, below.