Construction on what will be the tallest office building in downtown Vancouver is expected to start early in the New Year at 1133 Melville St.
Dubbed "The Stack," the 36-storey building will be completed by 2022.
Demolition has already started at the site, which is on the north side of Melville Street between Thurlow and Bute.
Vancouver city council unanimously approved the Oxford Properties Group project at a public hearing in April of 2017.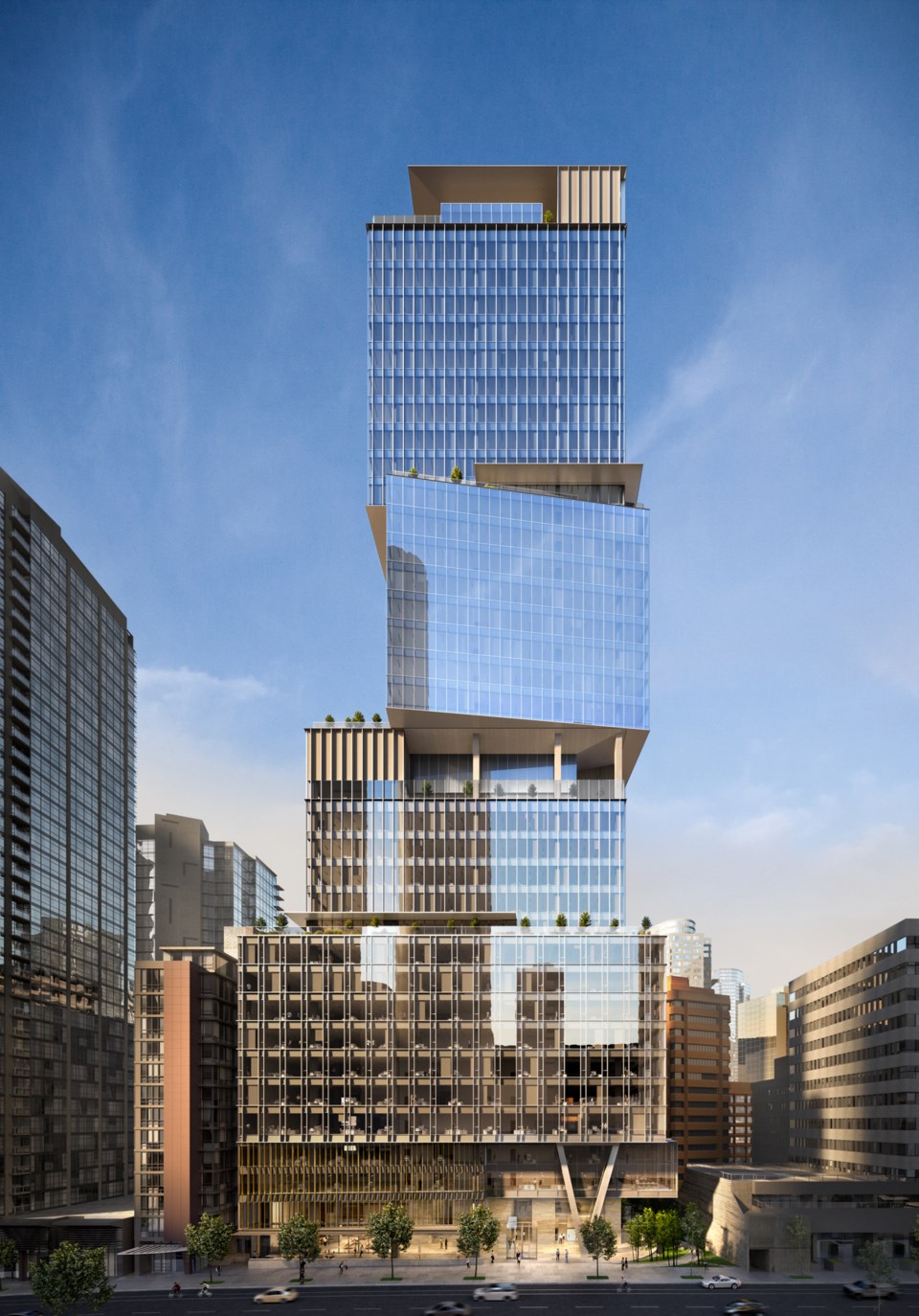 James KM Cheng Architects designed the building in collaboration with Adamson Associates Architects. It features four stacked and rotated boxes with six outdoor decks and a roof-top patio for office tenants.
"In speaking with a lot of prospective tenants, there was a lot of interest in having access to outdoor space and terraces, so by stepping the boxes back and rotating them around, we were able to create five different terraces that are exclusive for tenants' use and then [create] the shared roof-top terrace," explained Chuck We, vice president of Oxford Properties in Vancouver.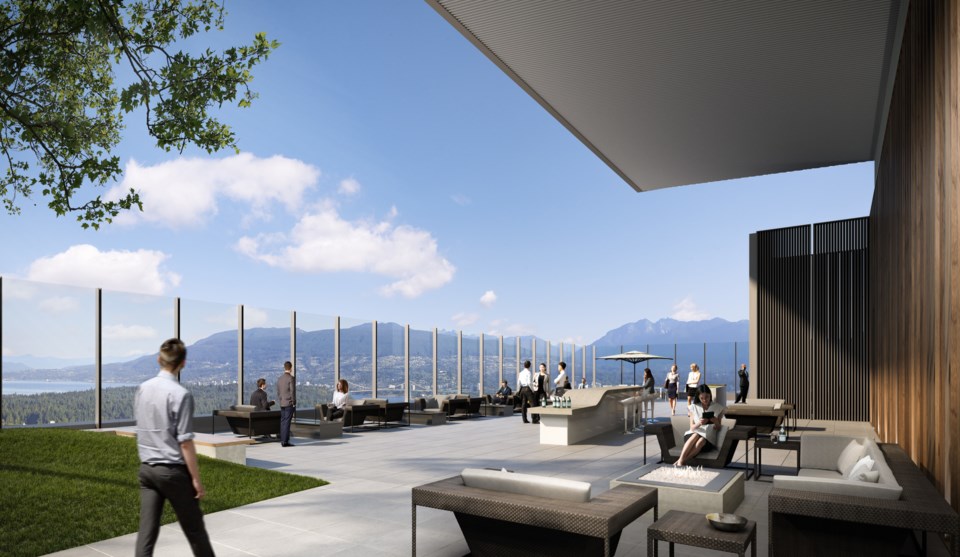 Office workers will also have access to cycling facilities that feature everything from bike stalls to executive lockers, while there will be a publically accessible pocket park at the base of the building. The 4,300-square-foot park and adjacent public plaza will measure 6,300 square feet in total.
Three firms have signed pre-leases to date — Ernst & Young LLP and the Blakes Vancouver and DLA Piper law firms. They will take over space in the upper floors of the building.
We said the goal was to build a tower that addressed all the different types of tenants that are in downtown Vancouver — from start-up tech companies to international media companies to traditional professional service firms.
Windows will be able to be opened on the second to 11th floors, the portion of the building designed to attract tech companies, while the upper floors were meant to attract professional services firms.
"[That] is exactly what we're seeing right now with law firms and accountant firms, who can predict four to five years in the future [signing leases]. They're really interested in the top of the building," We said.
We explained that tech companies typically like to plan only two to two-and-a-half years ahead of time, so Oxford doesn't expect to talk leases with potential tech tenants until later next year or 2020.
"I think the most interesting thing [about this building] is the opportunity it gives for a lot of different tenants. They can all be in one spot and all have something that's tailored for each of them," We said.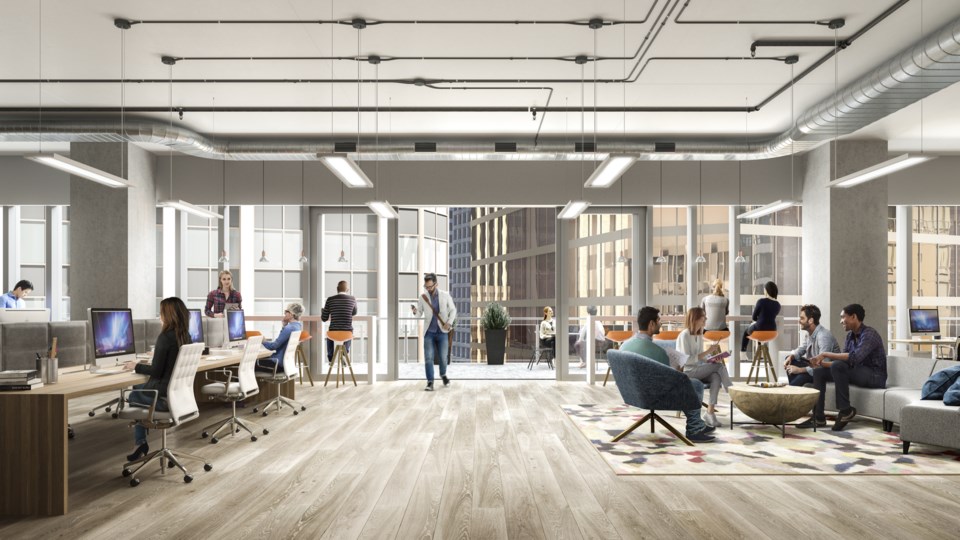 At the public hearing in 2017, both the Downtown Vancouver Business Improvement Association and the CBRE, a commercial real estate firm, called attention to the need for new office space in the city. CBRE spokesman Norm Taylor cited statistics at the time to indicate how tight the market was – a point also highlighted by Oxford Properties, which states that the vacancy rate sat at 4.7 per cent in quarter two of 2018, which is the second lowest of any major market in North America.
The developer is seeking LEED Platinum status for the building and it's one of only two high-rise towers in Canada that is part of the Canadian Green Building Council's net-zero carbon pilot project.
"Ten years ago LEED was virtually unheard of but now every building is mandated to have LEED," We said. "We just see net-zero carbon as the next benchmark that we wanted to strive to achieve — so minimizing the carbon impact of the building by sourcing low-carbon materials, having triple-pane glazing so we reduce any kind of energy usage [and] having an all-electric building. And, despite the opening windows, it's actually quite an air-tight building, which also helps with your energy usage."
We said he anticipates construction will begin at the end of January.
"The Stack" is owned by Oxford and Canada Pension Plan Investment Board.
noconnor@vancourier.com
@naoibh