For years it may have been perceived as the other way round, but the real estate market in Metro Vancouver is currently in less extreme bubble territory than Greater Toronto, according to a global housing market report released September 27.
However, the UBS Group's annual Global Real Estate Bubble Index still ranked the two Canadian cities in third and fourth in its global ranking of most-inflated housing markets, after Hong Kong and Munich.
Six cities in the U.S. investment bank's study of 20 major world cities were considered to be in dangerous bubble territory, with Amsterdam and London being the other two.
Other cities known for their expensive real estate, such as San Francisco, New York and Sydney, were considered overvalued but not in a bubble. Housing in Singapore, often touted as one of the world's least-affordable cities, was deemed at fair value. And it might be time to invest in Chicago real estate, as that was the only city described as undervalued.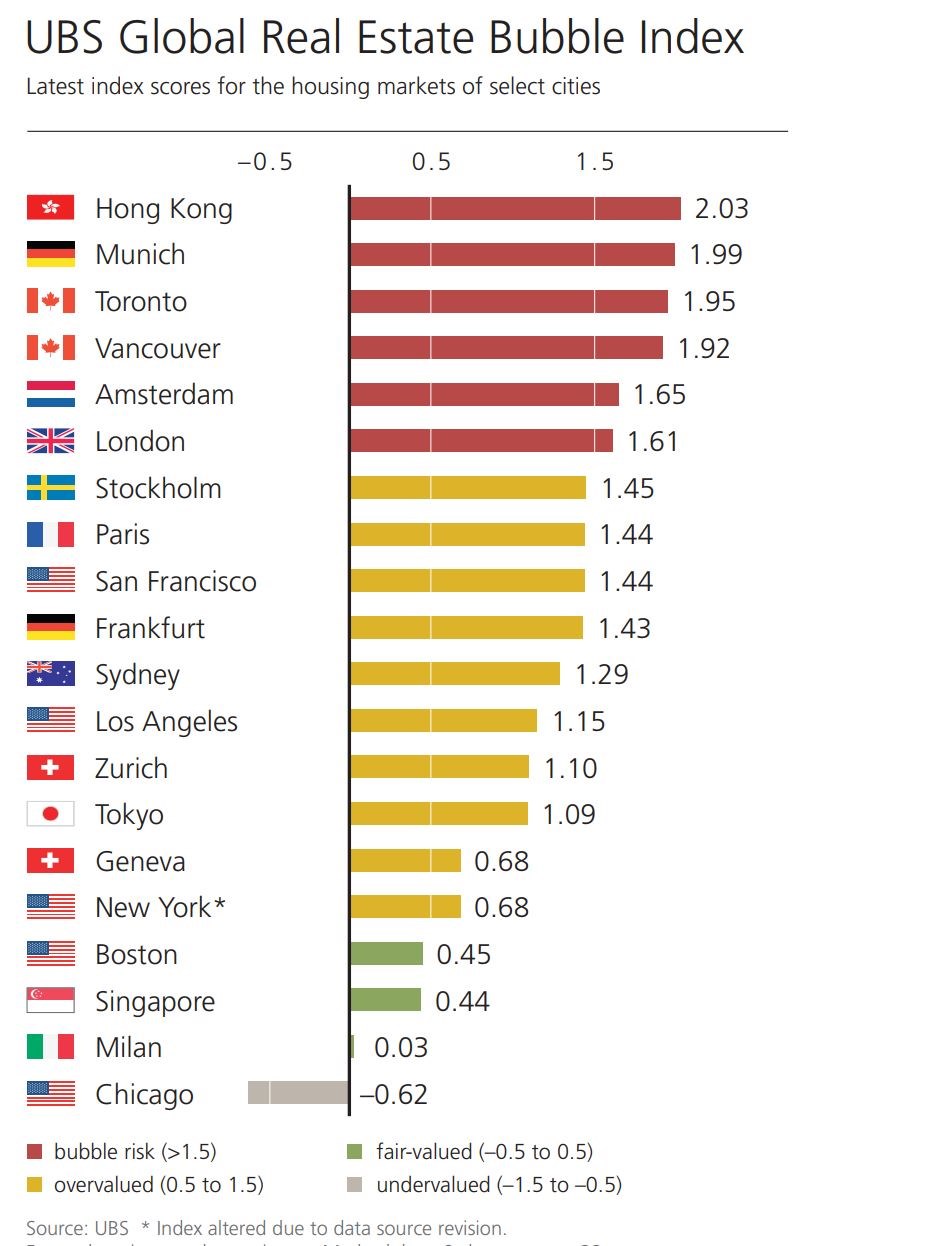 Although the perception may be that Greater Toronto is taking over from Metro Vancouver in terms of real estate inflation, the GTA's ranking has in fact decreased from the 2017 bubble index, in which it was placed #1 in the world. Conversely, it is Vancouver that has seen a climb in its UBS bubble rating this year, rising from 1.8 to 1.92, although it has held its fourth-placed ranking.
The report said, "Vancouver, whose house prices accelerated to a double-digit rate relative to last year, has a ballooning index score. Higher stamp duties for foreign investors proved futile in braking its boom. By contrast, Toronto's price dynamics have slowed considerably and its index score declined somewhat from last year's."
This is borne out in a second chart in the UBS report, focusing on price growth among the 20 world cities. Vancouver is ranked third for steepest price acceleration in the past year, after Frankfurt and Amsterdam. With GTA home values falling over the past year, Toronto is ranked just 14th out of 20 in the price-growth list, although its five-year growth is one of the highest.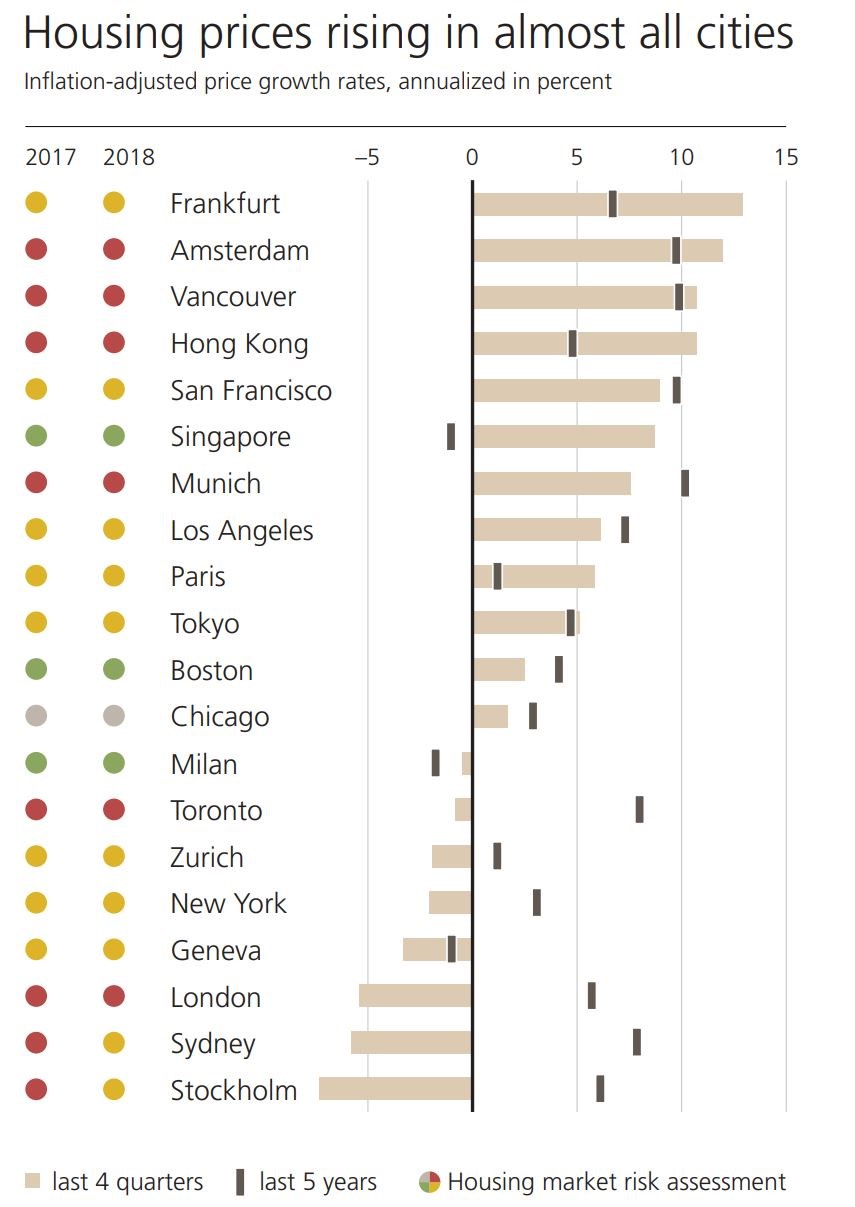 The report added of Metro Vancouver, "As the government tries to contain speculation, the tax burden is rising for high-end property buyers and foreign purchasers. The already strained affordability will become an acute issue if mortgage rates rise further, one that may halt the local market boom."