This massive, resort-style "Tuscan villa" in Surrey raised eyebrows and hit media headlines last summer with its record-breaking listing price of $28 million, 10 times its assessed value – later adjusted to $26 million and did not sell at the time. Not to be deterred, the owners have now listed their spectacular property again – at an even higher price.
"Villa di Ponti" was put back on the market March 19 for $28.8 million, making it by far the Lower Mainland's priciest new residential MLS listing last week (March 19-26).
The new price is still just shy of 10 times the home's assessed value, which as of July 2017 was $2.92 million – $1,095,000 for the land, and $1,825,000 for the house, according to B.C. Assessments.
Built in 2014, the multiple-construction-award-winning home is truly jaw-dropping. It sits on nearly 77 acres, around a 15-minute drive to White Rock, and has a 10-acre vineyard, two "docked and stocked" private lakes with a white sand beach, a golf putting green, a helipad, an amphitheatre, an infinity pool plus hot tub, a koi pond, and parking for more than 50 cars.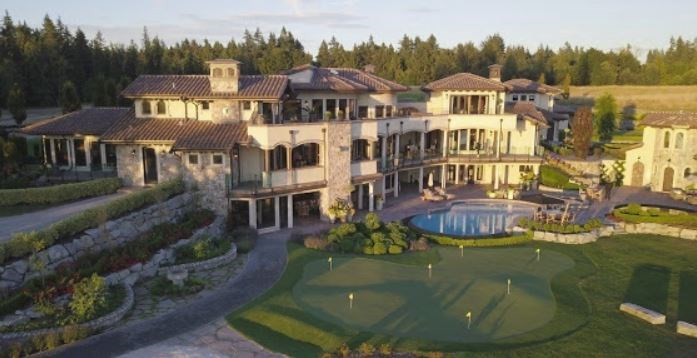 The hotel-sized home itself has more than 13,000 square feet of interior living space, with eight bedrooms, at least eight bathrooms, eight fireplaces, yoga studio, home theatre and massive living and entertaining spaces.
There are also expansive outdoor living areas, including outdoor kitchen and pizza oven, and long wet bar with TV screen.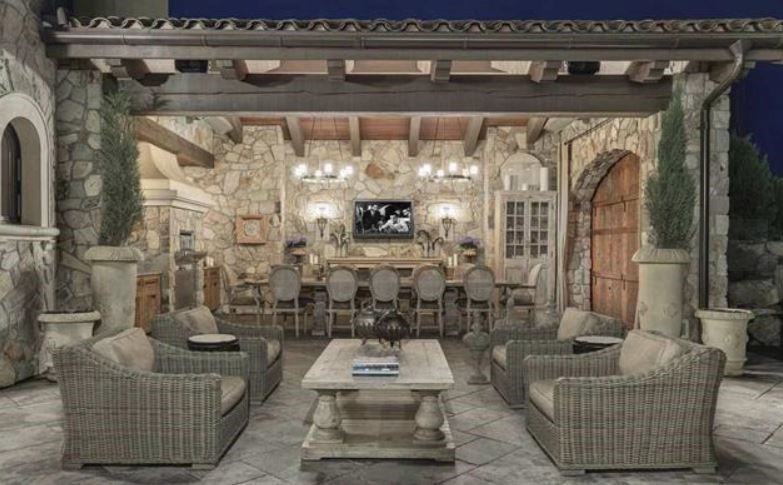 The listing description points out that the one-of-a-kind home has a "history of substantial annual income from the movie industry."
Check out more photos of this property below.