If you dream of owning a spacious detached home on a large lot, it can be yours for a fraction of the cost of those in Metro Vancouver and the capital region, according to a new report by the B.C. Northern Real Estate Board.
The catch? You'll have to move to a smaller, northern community such as 100-Mile House, Smithers or Williams Lake, where such properties are still highly affordable.
A recently released annual report commissioned by the board is touting the affordability of its real estate in 2017 compared with the Lower Mainland and Greater Victoria – presumably with the hope of attracting newcomers to its communities.
An affordability indicator, calculated by the report authors as a percentage of typical local household income spent on typical local housing costs – such as mortgage payments, utilities and taxes – reveals the huge disparity between the northern B.C. cities and the two major southern metropolises.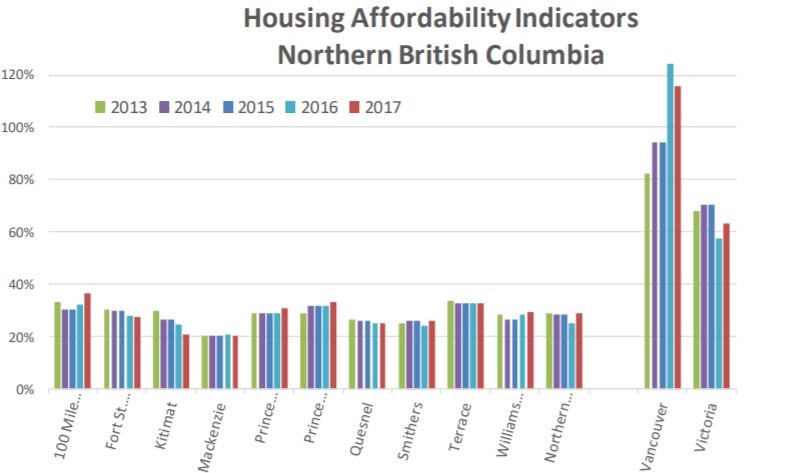 The report stated, "In 2017, the Housing Affordability Indicator for Northern British Columbia was 28.9 per cent compared to 115.7 per cent for Vancouver."
According to the report, the average price of a single-family home sold in northern B.C. in 2017 was about $290,000, while the average Vancouver detached house was more than $1,500,000.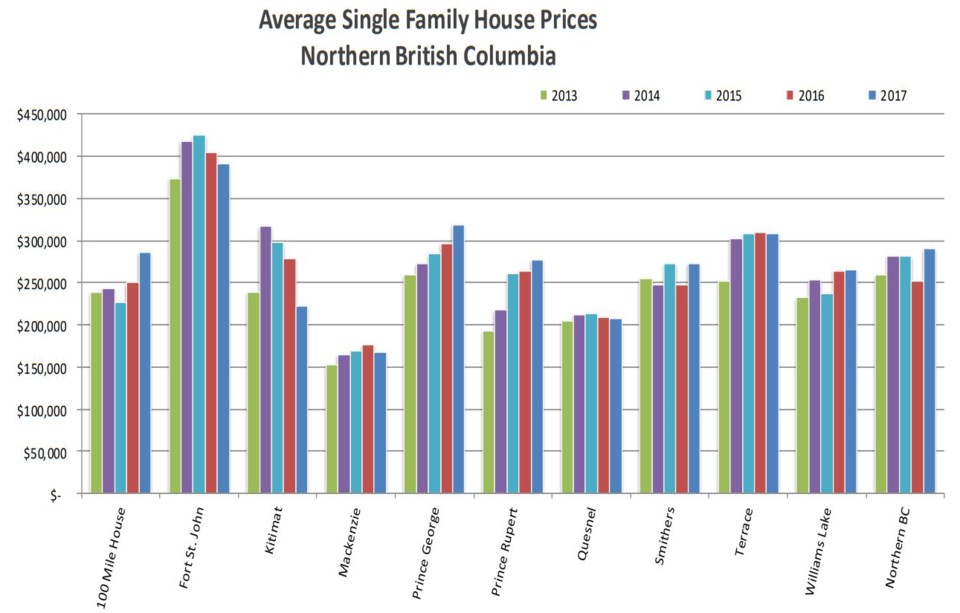 Even if you're prepared to move north for a larger home, you'll still have to be fairly quick to take advantage of those low prices. The latest British Columbia Real Estate Association statistics show B.C. Northern real estate prices are up 6.8 per cent year over year.