Lights at Lafarge, Metro Vancouver's largest, free outdoor lights display, is back at full capacity this year, and the City of Coquitlam is calling on its community to get involved with the Park Spark Light Brigade.
Park Spark provides an opportunity to have fun and gain meaningful experiences while enhancing Coquitlam's parks by infusing them with a colourful expression of holiday wonder. The City offers a variety of opportunities for people to lend their expertise or experiences to connect with its parks.
One of the most popular volunteer experiences is the Park Spark Light Brigade, which attracted over 1,000 volunteers in 2021.
"We had over 1,000 volunteers that came out and contributed in some way, and we're hoping to have even more this year," Sara Yastremski of park operations says.
"You can see from the number of volunteers that people want to be involved and be engaged. It's amazing."
The Park Spark Light Brigade is open and inclusive to all ages and abilities.
"You don't need special skills. Just come out and join," Yastremski says. "It's a chance for everyone to take ownership and feel like they've contributed."
The Park Spark Light Brigade creates opportunities for individuals, organizations and businesses to participate in winter lights in a variety of ways.
Here are four ways you can get involved with this year's Light Brigade:
Create new elements for the light displays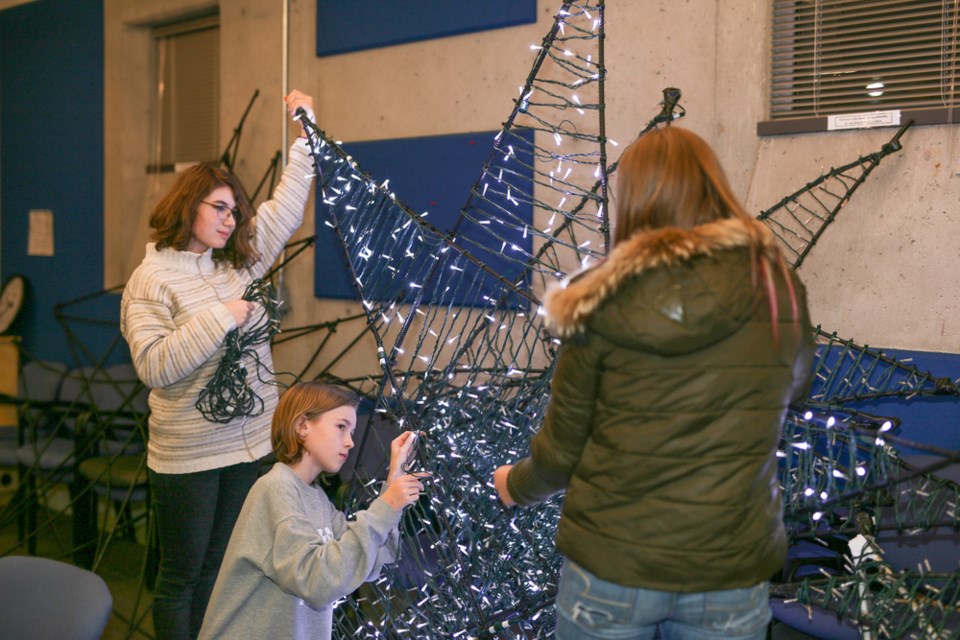 "We've demonstrated over the years that this light display is really driven by the community getting involved, taking ownership, and showcasing their civic pride," Yastremski says.
"People show a sense of ownership and appreciate this spectacular display that happens right in their own community."
If there is something you would like to see included in the light display – volunteer! All contributions are welcome.
Install special displays
Volunteers can also install special displays throughout the park space. This is crucial in setting up the stunning light displays for everyone to enjoy.
Take part in a light-making workshops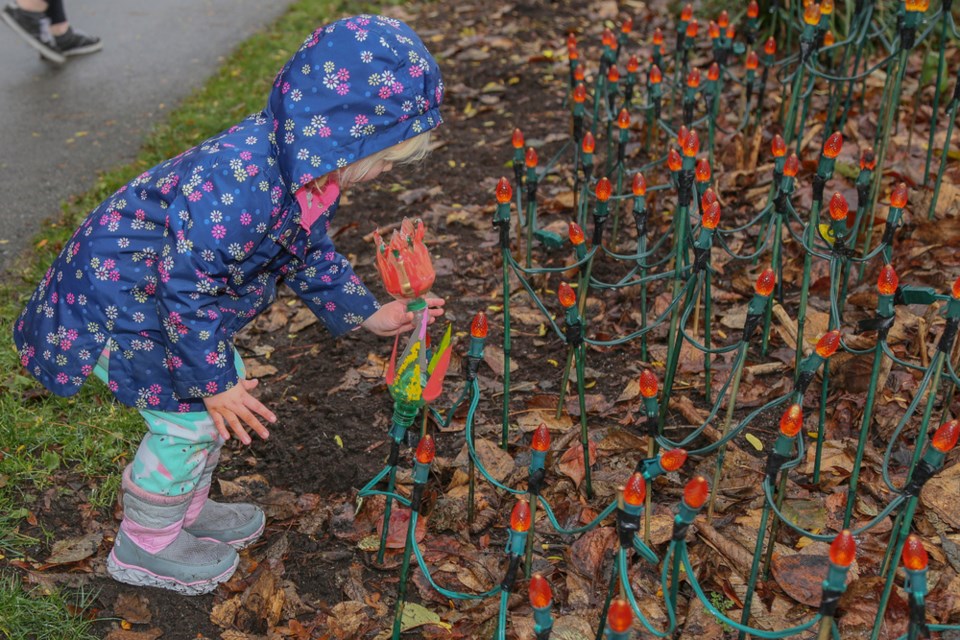 Host an interactive park activity
Community members are invited to host a night at the light display to enhance the park visitor experience through interactive activities such as carolling, workshops, and more.
"Light Brigade Hosts are able to connect with Park users through a variety of fun, unique and interactive engagement opportunities that enhance the experience for people visiting the lights," Yastremski says.
To learn more about Park Spark and to sign up for volunteer opportunities, visit coquitlam.ca/734/Park-Spark.