Want to crank your Halloween up a notch this fall?
Why not consider some family friendly fireworks that can be enjoyed by people of all ages?
"Trick or treating and fireworks go together for Halloween. Without fireworks, something is missing," Willow Fireworks owner Sarb Paul says.
"You're not too old for fireworks, you're not too young to watch them either. It's a good time to get together."
However, the best way to enjoy fireworks is with safety at the top of mind. Here are five tips to enjoy a fun and safe Halloween with fireworks:
1. Buy from a regulated seller
There is a common misconception that fireworks are illegal. In fact, they are highly regulated by the Explosives Regulatory Division (ERD) of the Government of Canada, which include restrictions on when they can be sold.
"We only sell monitored and legal fireworks that are approved by the ERD," Paul says.
"Everything we sell is safe and meets the guidelines in regards to the explosives act."
Buying from a regulated seller is essential to ensure your safety. Not only does Willow Fireworks confirm that all of their products are safe to use, the staff take the time to educate all buyers on safety precautions and provide safety brochures with every purchase.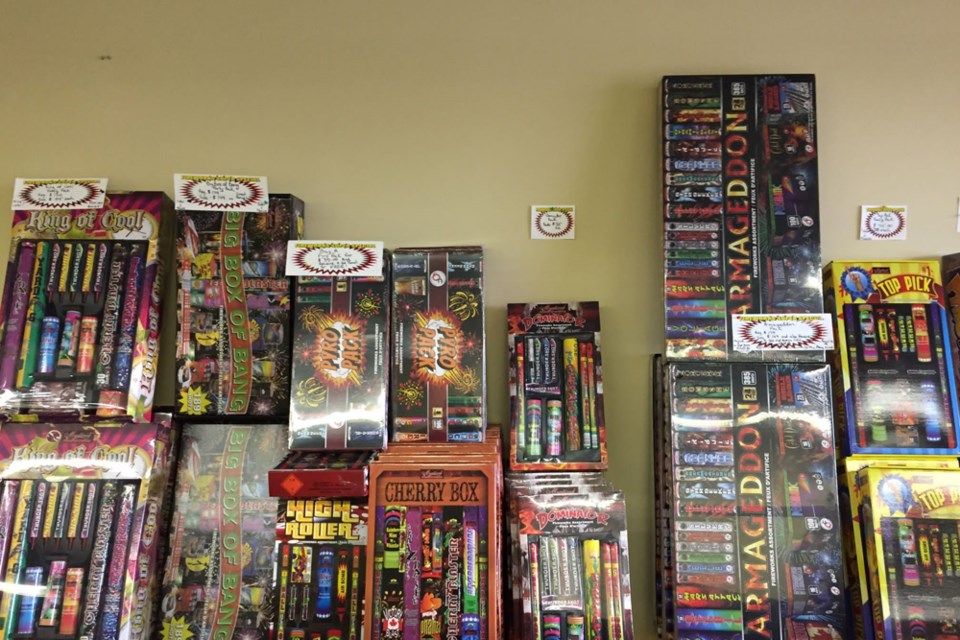 Willow Fireworks are one of the few legal fireworks sellers in the Lower Mainland and have two locations open to the public: 2929 St. Johns St. in Port Moody Centre, next to the 7-11, and 1089 Marine Dr. in North Vancouver, next to the Money Mart.
2. Get the necessary permits
When you purchase fireworks from Willow Fireworks, you will receive the proper permitting for purchasing and releasing fireworks in their communities. These permits are important because they prove that the fireworks were purchased legally and cannot be confiscated by the police or fire department.
3. Watch where you're lighting them
Fireworks should only ever be used outdoors and they should never be pointed at other people. If you plan on lighting off large fireworks whether ground-based or aerial, ensure to designate a safety perimeter in case of accidental discharge.
4. Keep water on hand
When setting off fireworks, ensure to have a bucket of water or a hose on hand in case of accidents to extinguish any inadvertent fires.
5. Be mindful of small children using sparklers
Sparklers burn extremely hot and are responsible for more than a quarter of fireworks-related injuries. Small children can easily burn their hands or ignite their clothing by dropping sparklers. Watch small children carefully when using sparkler and consider alternatives, whether glow sticks, bubbles, or just watching and enjoying the show.
"Safety comes first when it comes to Willow Fireworks. Safety and fun is the name of the game with all different ages," Paul says.
Pre-register to get your fireworks permit here. To find a Willow Fireworks location near you and see which products are available, visit www.willowfireworks.com.