As the yuletide season nears, you're probably making your list and checking it twice (of course), then agonizing over the perfect gifts for the special people in your life. Instead of buying another trinket, this year could be the start of a treasured holiday tradition: enjoy the gift of getting together.
The priceless act of shared experiences with friends and family over the holidays is an exciting idea when you consider Evergreen Cultural Centre's festive multidisciplinary events running throughout December.
"We're trying to find new ways to have people enjoy theatre and the arts," says Jessica Fowlis, marketing manager of Evergreen Cultural Centre. "We want everyone to be experiencing things together again, and a lot of that is through this seasons' performances, and some through free activities."
The high-quality talent and exceptional calibre of performers featured this season crosses a wide-range of disciplines.
"It means so much to us that we have so many talented people in the community who call the Tri-Cities home," reveals Fowlis. "It's great to see our community and other artists rally around each other, especially during the holidays."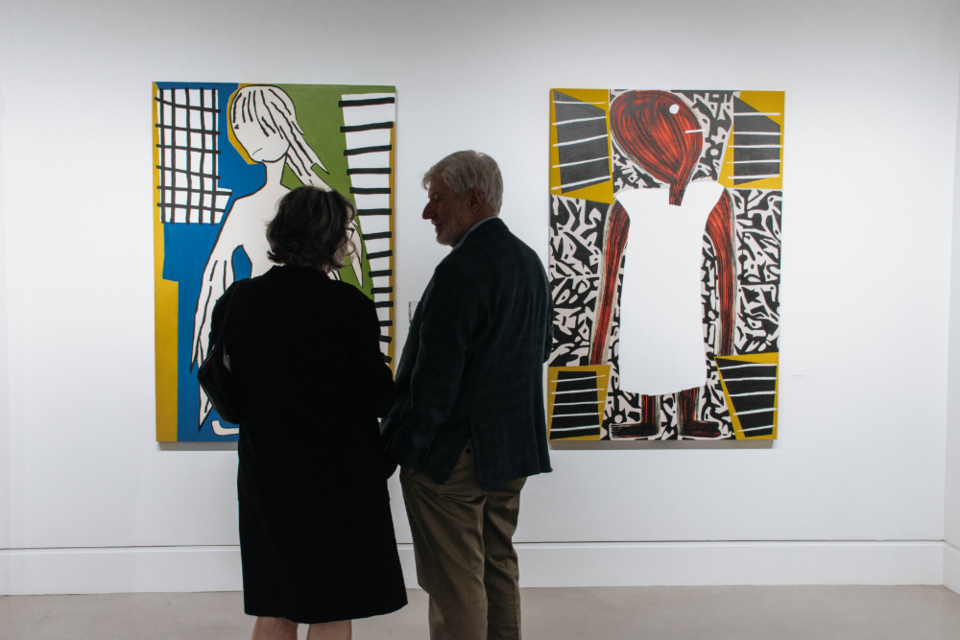 Here are the events you can look forward to at the Evergreen Cultural Centre this holiday season:
December 1 at 7:30 p.m.: O Come All Ye Soulful: Dawn Pemberton with the Jodi Proznick Quintet
A joyful and soulful bounce to popular holiday classics.

December 2, 9, and 16: Hot Chocolate Nights at the Art Gallery at Evergreen (AGE)
Enjoy the exhibit, Han-Soom: Grace Han & Gloria Han, featuring traditional Korean ceramics from 12 p.m. to 6 p.m., followed by hot chocolate (from 5 p.m. to 6 p.m.) for that warm and fuzzy Christmassy feeling to kick off your night at Lights at Lafarge.
December 2 at 5 p.m. & December 3 at 4 p.m.: Coquitlam Christmas Night Market (Partner)
Betty Bakes presents 40-plus handmade craft vendors, snacks, and treats.

December 4 at 4 p.m. and 7 p.m.: Theatrix: Alice in Winter Wonderland (Partner)
A twist on a classic tale with an adventure across Coquitlam.

December 7 at 7:30 p.m.: Sound of Music Sing Along (Partner)
Revisit this cherished family favourite with Sincerely Susie.

December 9 at 7:30 p.m.: Classic Country Christmas with Lisa Brokop
Enjoy the holiday classics, including O Holy Night, Beautiful Star of Bethlehem, and more.

December 10 at 7:30 p.m.: Pacific Symphonic Wind Ensemble: Days of Christmas

December 11: Coastal Sound: Cool Yule, featuring Coastal Sound Kids, Junior and Children's Choirs at 4 p.m. and Coastal Sound Youth and Children's Choirs, with DeCoro at 7:30 p.m.

December 14-16 at 7:30 p.m. and December 17 at 3 p.m. and 7:30 p.m.: Holmes for the Holiday
A comedy-mystery whodunit set during the Christmas holidays.

December 16 to 18 at 1 p.m.: Creative Kits
50 free take-away art-making kits available at the AGE; donations are welcome.

December 19 to 21 at 7 p.m. and December 22 at 3 p.m.: The Gift: The Nutcracker
Ballet Victoria's production of The Gift is a 21st century update of the family tradition, The Nutcracker.

December 31 at 7:30 p.m.: Quiring In The New Year!
Quiring Chamber Players, Reg Quiring, (viola) and Rosemary O'Connor (piano) are set to perform at this New Year's Eve celebration.
"Evergreen Cultural Centre is the Tri-Cities only venue for live arts events in the area, which makes us the premiere destination for music concerts, professional dance and theatre events, curated visual arts exhibitions, and live performances for children," says Fowlis.
"There are so many talented, wonderful artists who live in B.C. and perform at Evergreen. Join us with your friends and family this season to reconnect and experience something together; I think it would be more meaningful than any gift you could find in a store."
For more information, visit evergreenculturalcentre.ca and linktr.ee/evergreenarts