From traditional pipers to bhangra, this year's ScotFestBC is expanding its celebration of Scottish culture with the introduction of a free World Music Festival on Father's Day weekend.
Made up of the British Columbia Highland Games, as well as the new World Music Festival, the 91st ScotFestBC runs June 16-18 with a weekend full of Scottish traditions and fun.
"With the addition of the new World Music Festival, you'll see your culture on the stage but also other ones as well. It's a reflection of the country we are now," says ScotFestBC executive director Mike Chisholm.
Whether you come for a day or the entire weekend, ScotFestBC is an opportunity to indulge in Scottish culture and revelry by the shores of Lafarge Lake. This event goes beyond competitions with a lively festival featuring pipe bands, lots of live music, food and merchandise vendors, cultural talks, whisky tastings and kids activities.
Here are five reasons to add ScotFestBC to your Father's Day weekend itinerary:
Live music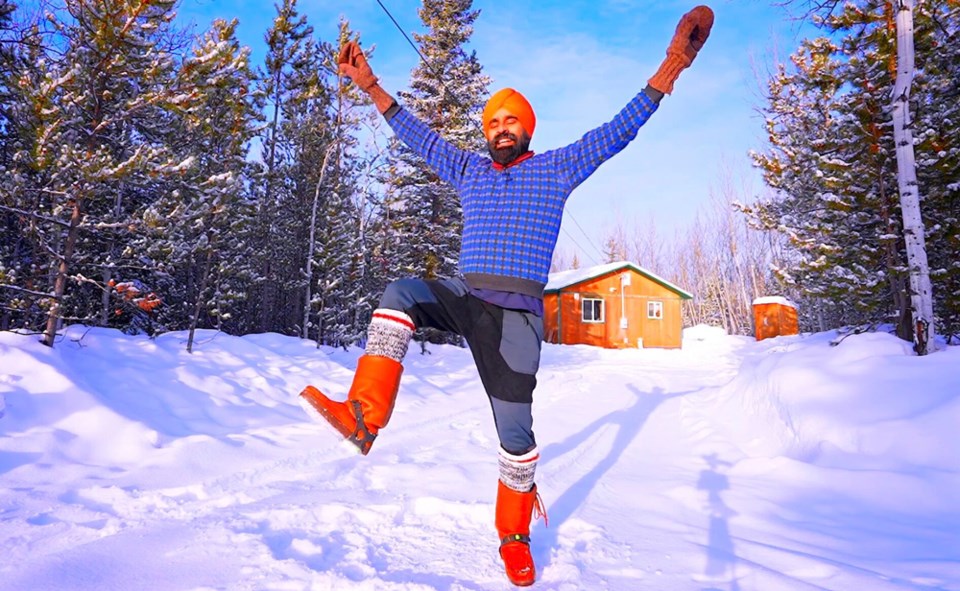 A great Irish musician Sharon Shannon will headline all three nights in the Big Tent. Also present at the Games will be "Piper to the Stars" and adjudicator Lorne Cousin, and on Sunday, the Yukon's Gurdeep Pandher, best known for his viral bhangra dances. From steel drums to taiko, Ukrainian dance to hot fiddle tunes, with four separate stages at the musical festival, there's something for every taste.
Friday pipes in the park
ScotFestBC kicks off with the six-time world pipe band champions SFU Pipe band 'in-concert' on the main stage Friday evening. This is a rare opportunity to catch this world class band in-action and prepping for a similar concert in Scotland prior to August's world pipe band championship. The band will lead off the Friday night followed by Irish great Sharon Shannon in the Big Tent. Additionally, a local Celtic band Blackthorn will take the stage for a pre-event concert at 5:15 p.m. and a Whisky & Oyster event will take place at 6:30 p.m. (tickets required).
RE/MAX Heavy Events
Taking place on Saturday, experience the age-old tradition of Scottish Heavy Events, a captivating series of nine strength-based competitions. Derived from Scottish military weaponry and everyday life, these ancient contests test athletes' power and skill. From the stone putt to weights for distance throws, hammer, weight for height/weight over bar, sheaf toss and the popular caber toss, witness the display of extraordinary strength and precision. These events are a testament to the enduring legacy and historical significance of this time-honored Scottish tradition.
Open Pìobaireachd Competition
Witness the pinnacle of piping excellence at the Open Pìobaireachd (pronounced 'pee-brock') Competition, held in the morning of the British Columbia Highland Games. This prestigious event gathers the finest professional players from the Pacific Northwest, showcasing their mastery of the classical form of highland bagpipe "big" music. Experience the haunting melodies and intricate techniques as these skilled pipers compete in this revered competition on Saturday morning in the Big Tent.
Whisky school & beer garden
Discover the fascinating world of whisky. At this year's ScotFestBC, there will be four distinct whisky sessions catering to both newcomers and connoisseurs, and two whisky & oyster sessions. Led by whisky experts, these sessions will unravel the distinctions between malts and blends, and explore the nuances of 10, 14 and 18-year-old whiskies. Immerse yourself in the authentic Scottish Highland games atmosphere as you indulge in these educational tastings. Additionally, the beer service will serve up the unique and popular brews of Victoria's Twa Dogs Brewery and other local beers and ciders for your enjoyment.
Highland dance
Highland dance, a competitive solo dance style, originated in the Scottish Highlands in the 19th and 20th centuries. Typically accompanied by Highland bagpipe music, it has become a staple at contemporary Highland games, enchanting audiences with its athleticism, grace and precision.
Get your Friday tickets for $20 each and Saturday tickets for $25 each or get a weekend pass for $35. Sunday is free. To learn more and get your tickets today visit ScotFestbc.com.