Gordon Aulenback has landed on one of the most effective business credos imaginable.
Simply put, Aulenback sells fun – and he's done so for a half century.
More specifically, Aulenback has sold all manner of Yamaha motorsports and marine equipment to generations of families whose passions reflect his own – to get outside and get after it.
"We sell fun and because of what we're involved in on a day-to-day basis, but it's also our hobby," Aulenback says. "We're actively involved with what we sell and that carries over to the customer as relationships start to build because of our enthusiasm for what we sell, what we do everyday and what our hobbies are."
That penchant has translated into unparalleled success. GA Checkpoint's story begins back in 1973 under their former name, "Pit Stop". The following year, the company was incorporated as GA Checkpoint, which celebrates its 50th anniversary this year. Throughout the course of the next five years, GA. Checkpoint expanded to five retail stores across the Lower Mainland, with a retail display in Guildford Town Centre. As a result of the financial climate and high interest rates of the early 80s, GA Checkpoint managed to keep their prime location in Port Moody.
In 2019, the business moved from Port Moody to a larger location in Port Coquitlam, which remains their head location today. GA Checkpoint also has a store presence in Abbotsford, which opened back in 2014.
From the early years to now, GA Checkpoint has grown to supply more than just Yamaha's motorsports products. Since 2010, they have expanded their marine lines, adding Hewescraft & Kingfisher welded aluminum boats, as well as inflatable boats from brands such as Zodiac, Highfield, and Pacific Wave. They are both the largest inflatable boat dealer in the Pacific Northwest and one of the largest marine dealers in Western Canada.
GA Checkpoint has established itself as Yamaha's largest dealer in Western Canada. As Aulenback puts it, he's big on Yamaha for good reason.
"The product is second to none," Aulenback says "We're comfortable selling Yamaha products to anybody. It's designed to do what it's designed to do and it does it well."
To that end, GA Checkpoint is all Yamaha, all day: motorcycles, eBikes, ATVs, outboard motors, waverunners, inflatables, sport boats, aluminum boats, fishing boats and anything else you'll need on the water, on the road or in the bush.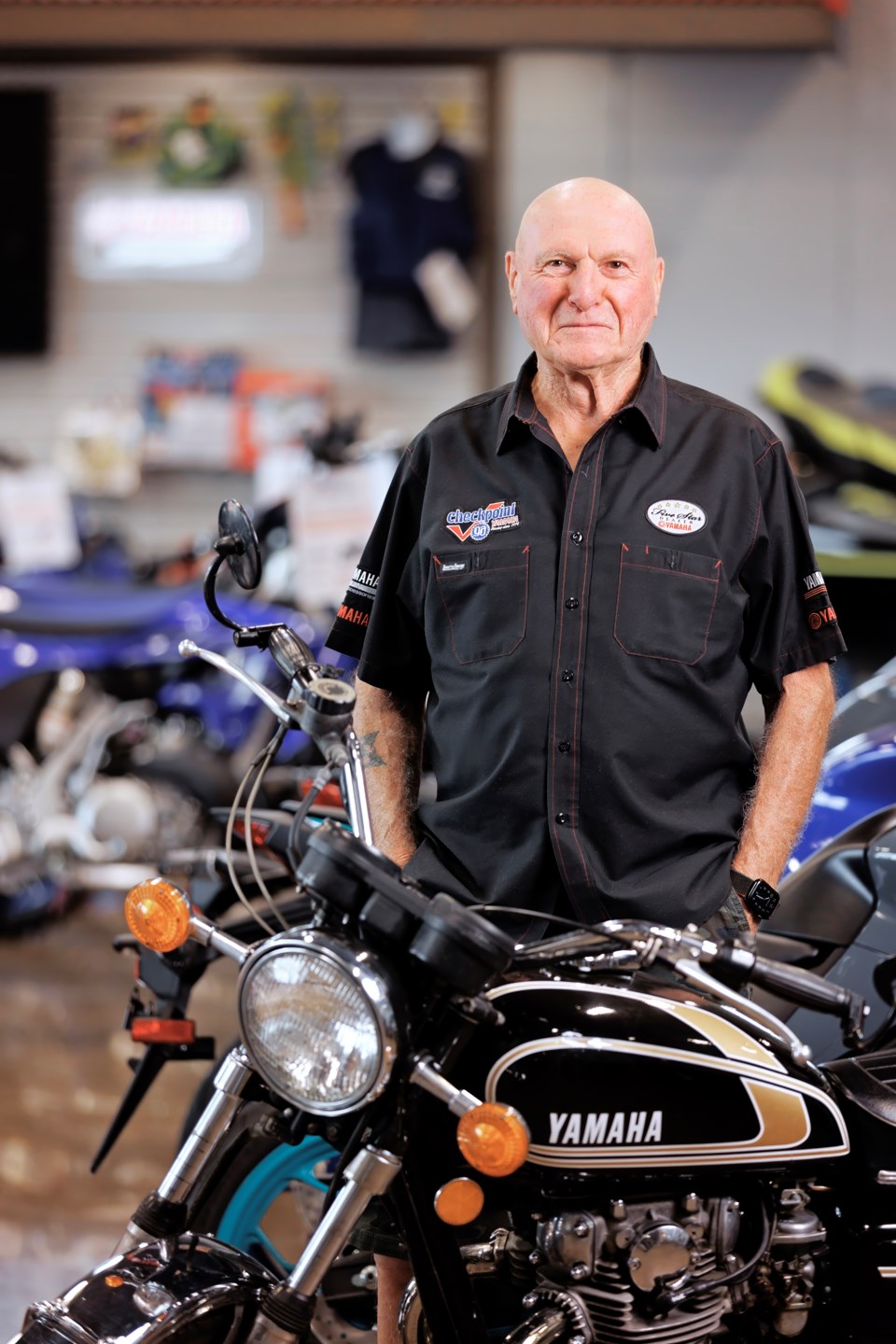 Perhaps Aulenback's biggest ace in the hole is the generational appeal of his products. Imagine a scenario that sees a grandfather who bought a motorcycle off him in the 1970s, becoming the father who bought a boat from him in the '90s, to the grandson who is now purchasing an eBike from him in the present day.
"Because I've had such a passion for what I've done and the products that I've sold, I've always had customers from all backgrounds who were happy with what they were doing because they were doing something that was really exciting and fun to them," Aulenback adds.

GA Checkpoint gives credit to their dedicated and knowledgeable staff for bringing the company to where they are today. Aulenback now wants to pay that passion forward by looking for mechanics, sales personnel, and accessory workers who can help buoy the company forward. Training will be provided for any prospective candidate who can help transition GA Checkpoint into its next 50 years in a career that is long lasting, well paying and most importantly, fun.
"We are trying to find people who have a passion for what our business does and push this as a great career choice for younger people because there is a bright future here," Aulenback says.
While Aulenback is poised and ready to look towards the future, he is abundantly thankful for how he got to today.
"We're grateful for our customers because if it was not for them trusting us, believing us and buying our products from day one until now, we would never be where we are today after 50 years. And we're going to be here for another 50 years," Aulenback says.
To learn more, visit gacheckpoint.com