For many, hearing loss isn't something that happens overnight. Often, it's a gradual process that takes place over years without us even noticing until it impacts our daily lives.
Age-related hearing loss often goes unnoticed for years and can provoke a broad scope of challenges, including social interaction and health effects. A baseline hearing screening is recommended at 50. If you're experiencing hearing loss symptoms, it should be even sooner. Hearing loss can also be a by-product of noisy environments, too.
For more than 80 years, Beltone Hearing has supported patients with trusted hearing care and high-quality service. Dedicated professionals will help you with customized hearing solutions that address various levels of hearing loss.
With an emphasis on personalized care, the Beltone Hearing team assesses your needs to understand your particular lifestyle while familiarizing themselves with your hearing health and medical history. This approach is the springboard to building a long-term relationship with you, something Sam Teo, Registered Hearing Instrument Practitioner with the Beltone Coquitlam location, masterfully achieves.
"I am your partner in your hearing health journey," says Teo. "If you're here for me, I'm here for you. To be successful, you have to be engaged in the process; it's teamwork. My goal is to listen to you to establish your unique needs and situation. My listening skills are my forte."
Teo admits he easily builds rapport with all his patients, especially seniors—it's his affable nature. He has a way of putting anxious patients at ease, with ease, or, in his words: "When I stepped into this career, I felt like I found my true calling. Work doesn't feel like work to me."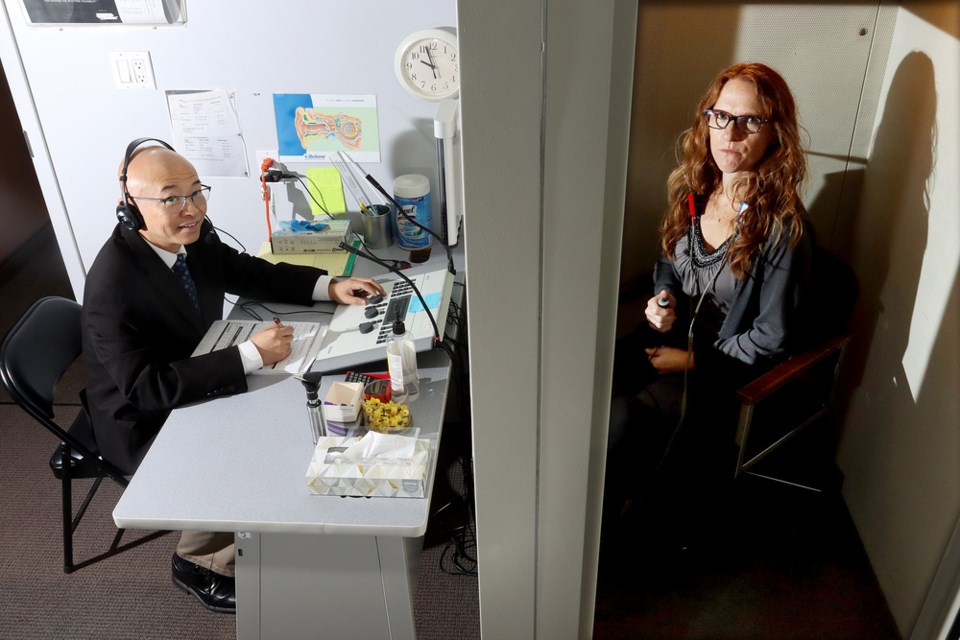 Particularly empathetic, Teo recognizes that speaking Cantonese and Mandarin is a lifeline to non-English speaking patients. "I understand their culture and am able to connect with them and their unique cultural needs," he explains, "which helps them feel comfortable, less resistant. They're more willing to step forward for hearing care."
Every patient has a unique story. Like Fred Schaperkotter, 64, recalls Teo, who came to a Beltone special event, a complimentary hearing exam and a live demonstration. He was resistant and didn't think he needed a hearing aid but obliged his wife, who said, "it's important that you try."
He returned a second time for a fitting. Schaperkotter didn't notice a difference at first. "He returned a third time for programming and could hear a lot better," says Teo. "By the fourth visit, he was wearing it every day."
"It helped him in all areas of his life, even riding his motorcycle. He wasn't aware his hearing loss was affecting his lifestyle, but most of all, his quality of life improved."
With a Beltone hearing aid, you'll enhance your life tremendously, especially on special occasions and during the holiday season, helping you feel less socially isolated and allowing you to fully enjoy the festivities with family and friends.
With nine locations in B.C., a Beltone licensed hearing care practitioner is at your fingertips. "The White Rock location recently reopened," reveals Teo. "It's our understanding there's a fair portion of the demographic in South Surrey needing help improving their hearing."
"Seeing lives change before my eyes after a patient's successful journey with us is priceless," Teo reflects. "They have big smiles on their faces, and their families are measurably happier."
For more information, visit Beltonecan.com.