Did you know that 1 in 5 people worldwide live with hearing loss?
By 2050, 1 in 4 people are projected to encounter challenges with their hearing. Since hearing loss is invisible, you may not be aware of some of the early warning signs of hearing loss, which include:
ringing in the ears (tinnitus)
difficulty in hearing high-pitched sounds (such as birds singing, doorbells, telephones, and alarm clocks)
difficulty in understanding speech (especially over the telephone)
difficulty in following conversations in noisy environments (such as in restaurants or at social gatherings)
If you have experienced any of those challenges, you should consider taking a hearing test. Hearing loss (and other related ear diseases) can be addressed when identified in a timely manner and appropriate care is sought through quality hearing care services as provided by Wavefront Centre for Communication Accessibility.
In operation since 1956, the B.C.-based charitable organization has three hearing clinics in Mount Pleasant, Fairview, and the Tri-Cities, providing services such as hearing assessments, sales of hearing aids, cerumen management, and tinnitus treatment services.
Creating accessibility and breaking down communication barriers
As the only facility of its kind in Western Canada, Wavefront Centre connects Deaf, DeafBlind and Hard of Hearing communities in B.C. to opportunities, services, accessible communications and information through programs and services in Audiology and Communication Devices, Community Outreach, Accessible Communication Services and information services.
Since every individual's hearing health care needs are unique, the Centre's philosophy is to work closely with each client to develop a rehabilitation program that best fits their individual hearing loss, needs, lifestyle, support network, and budget.
As part of their Audiology service, Wavefront Centre's well-trained audiometric technicians provide hearing aid technical appointments for minor hearing aid issues, including connectivity problems, earmold or custom tip comfort issues, earmold tube changes, and the cleaning and checking of hearing aids.
Assistive communication devices are important tools for staying connected with others and functioning better at work and home. These devices include personal amplifiers, infrared systems for the television and radio, amplified telephones, and visual alerting systems for the workplace and the home.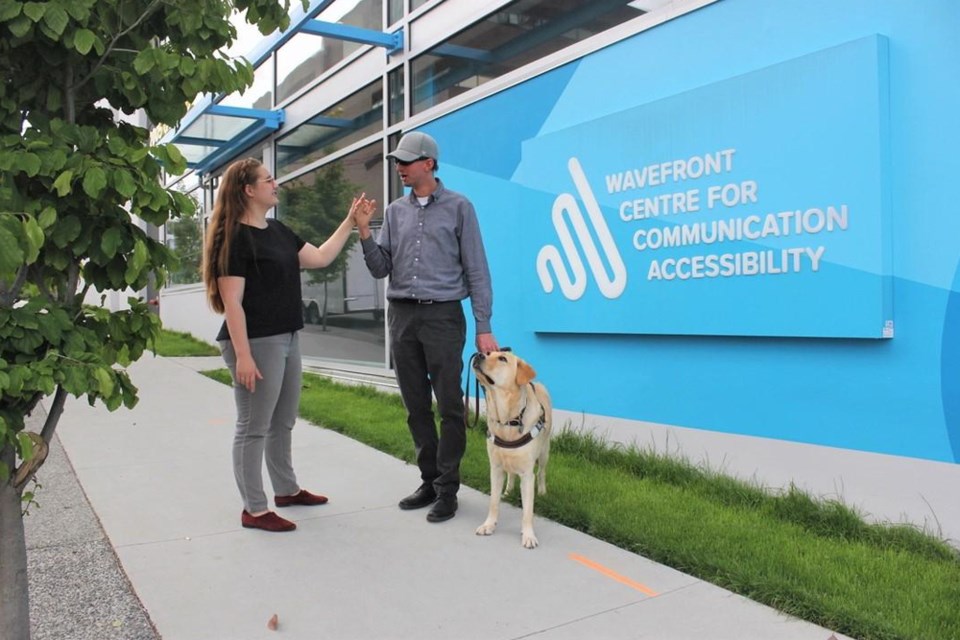 Community outreach services
Adults with hearing loss continue to face daily challenges and contend with issues of exclusion from employment, education, and social settings due to communication barriers. Wavefront Centre's employment services provide individualized, client-centred planning and counselling to assist job seekers and employers in achieving their goals.
To aid isolated seniors in remaining connected to their communities, Wavefront Centre's Seniors Outreach program provides isolated Deaf, DeafBlind and Hard of Hearing seniors with volunteer services such as companionship, friendly home visits, and transportation assistance.
To address the communication and accessibility needs of DeafBlind adults, an often-neglected population with high needs, Wavefront Centre is one of the few organizations in Canada that provides DeafBlind intervenor services.
Accessible communication services
Over 60% of people indicated in a national survey on impacts of COVID-19 on communication accessibility for adults with hearing loss that having captioning available would improve communications.
Wavefront Centre advocates for accessible communication which makes information clear, direct, easy to understand and accessible to the Deaf, DeafBlind and Hard of Hearing, and hearing communities. A variety of services are provided, including, American Sign Language (ASL) Interpreting, Captioning, Translation, Plain Language and Audio Description Services.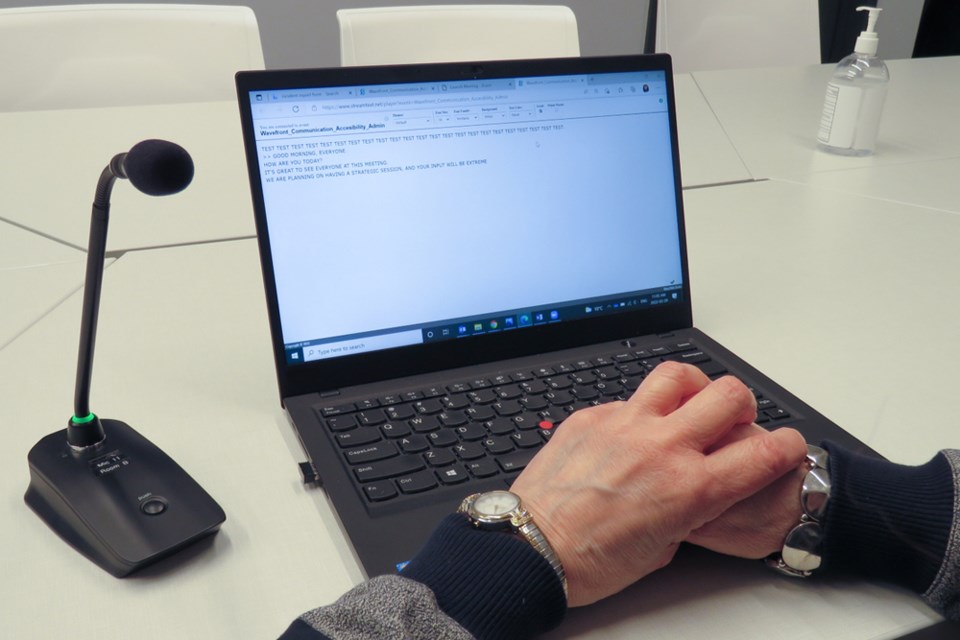 To continue to give back to the local Deaf, DeafBlind and Hard of Hearing community, the income earned from Wavefront Centre's services goes toward supporting their social enterprises, such as the Lend an Ear program, which provides refurbished hearing aids at a nominal cost to those with limited financial resources, and the Better at Home program, which helps seniors in their community remain connected with each other and the society.
Go to wavefrontcentre.ca to book an appointment at your nearest facility for Wavefront Centre and learn more about the organization's charitable programs and services.