Community television is a crucial medium for highlighting local voices and serving as a career training ground for young volunteers, but years of cuts have left local TV on the brink, the Tri-Cities Community Television (TCCTV) Society says.
Fortunately, thanks to funding from both Heritage Canada and TELUS, TCCTV is close to being able to open a community TV production studio.
"We are almost in a position to open a local community TV office, the first in the Lower Mainland in 30 years," TCCTV executive producer Geoff Scott says.
TCCTV has been working to keep community TV in the Tri-Cities for over 20 years. The Rogers Community TV production studio that used to be on Kingsway in Port Coquitlam was the first production office to be shut down in the late 90s when Shaw took over Rogers in Vancouver and began to systematically shut down the network of community TV production offices that existed throughout the Lower Mainland.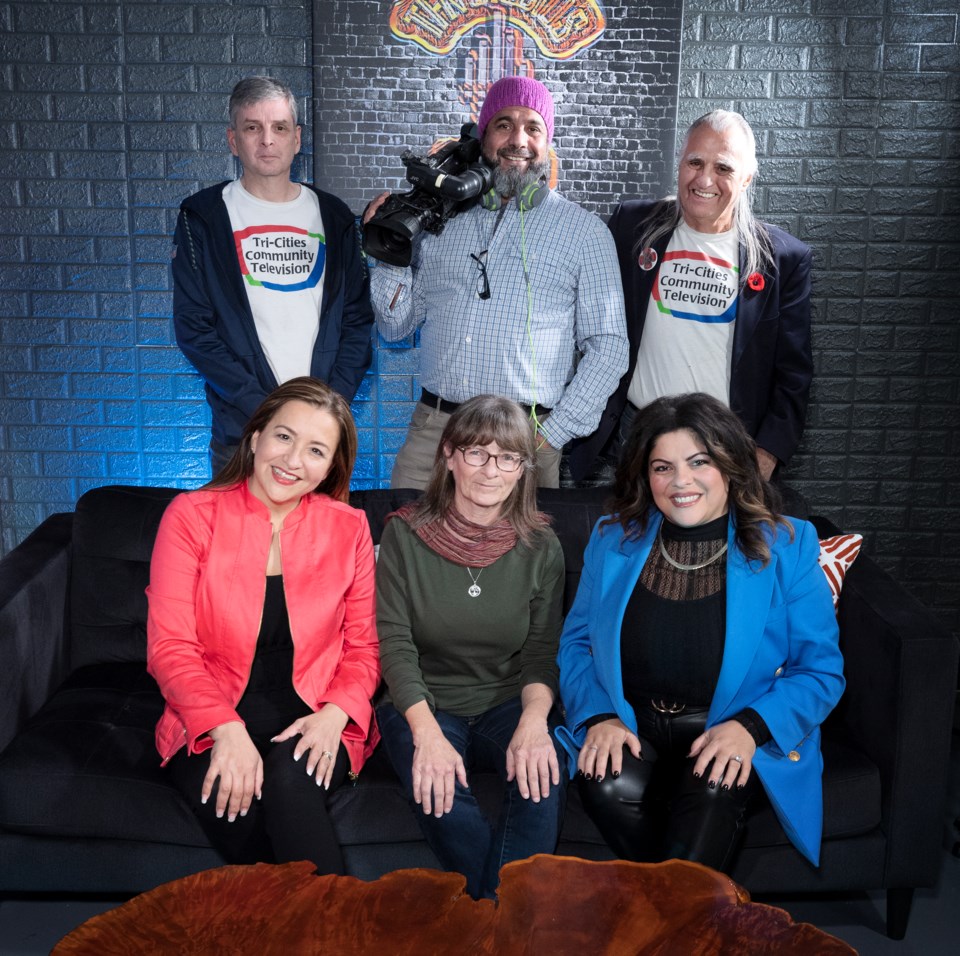 Shaw eventually shut down the community channel entirely in 2017 and at that time TCCTV programming was only available on YouTube (TriCitiesTV). Now TCCTV programming is also being carried on TELUS Optik TV (Ch 345) and available on the Community Media Portal funded by Heritage Canada.
Now, TCCTV is eyeing re-opening its own local TV studio.
"The office in our area was the first one to be shut down when Shaw started shutting down all the community TV stations," Scott says.
"It's fitting that we're working to have our own station re-emerge as an example in the Tri-Cities of community television."
The role of community television programming is to augment regular broadcast by sharing community events and people that don't get regular coverage.
"Limited capacity to deliver in-depth analyses of environmental issues exists in the fast-paced world of commercial media. Images of the aftermath of global and national environmental disasters flash by leaving many feeling helpless or disengaged. Community television and media outlets provide hope and connectivity by providing opportunities to discuss issues and meaningful solutions at a local level," Nancy Nurness, host of We've Got Issues and Wondrous Tree Fellowship board member says.
TCCTV is dedicated to covering stories that highlight the activities of the community as well as giving a start to volunteers who are interested in the television industry.
"Community TV focuses its lens on community stories. Stories that give arts and culture the chance to take center stage, and allow us all to realize its impact, value, and integral connection to a healthy community. In a world of sports, more sports, reality TV and car accident coverage, celebrating community is what truly sets Community TV apart and the reason why I consider it a perfect place for me to volunteer and make a difference in my community," Patrick McCarthy, co-host of Tri-Cities Magazine and Po-Co Arts Alliance board member, says.
To learn more, visit TCCTV on Facebook, YouTube and Heritage Canada's Local Journalism website. TCCTV is also looking for new members—reporters, camera operators, editors and story producers. Training will be provided with the funding from TELUS.