Picture it as equal parts job fair, mingler and trade show, where the emphasis lies on connection, community and business prosperity for all.
In honour of Small Business Week, the Tri-Cities Chamber of Commerce hosts its annual Business Showcase on Oct. 17 to connect business owners, employees and community members with each other.
This one-day tradeshow-style event provides businesses from the Tri-Cities and beyond with the perfect opportunity to promote their products and/or services, discover new businesses and connect with hundreds of people in the community.
"As wonderful as online marketing and being in your place of business is, there is nothing that quite compares to coming out in person, exhibiting amongst 80 other businesses at our showcase and being visited by potentially 500 or more attendees," explains Tri-Cities Chamber of Commerce CEO Leslie Courchesne. "Attendees will be blown away by the diversity of businesses that are right here in their own communities."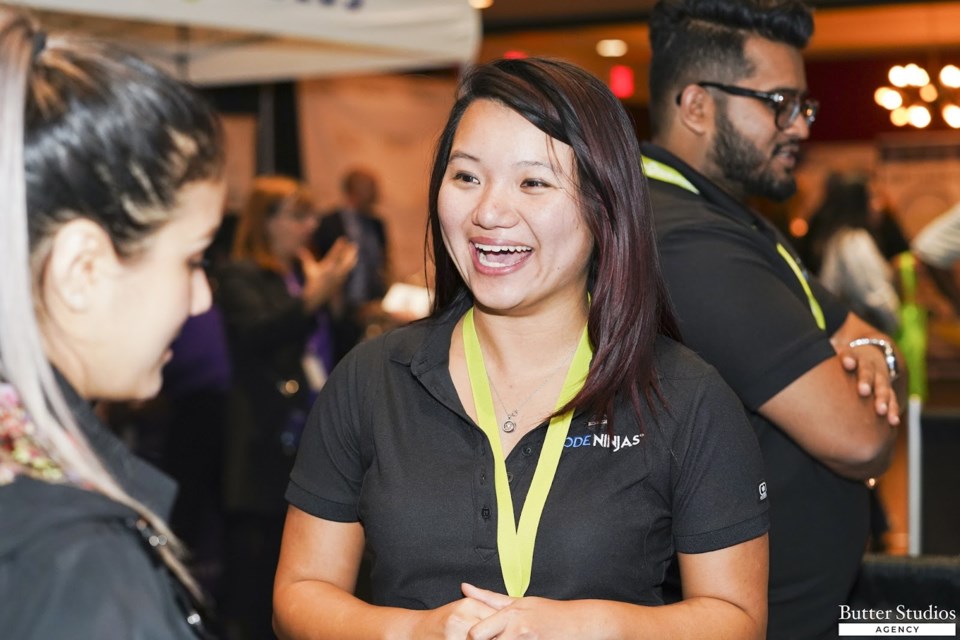 Running from 3 p.m. to 7 p.m. at the Hard Rock Show Theatre, the event will double as both a business showcase and a mixer – there's the trade show area with up to 80 exhibitors, along with a lounge networking space to mingle.
As for the exhibitors, picture them as a mosaic as diverse as those who call the Tri-Cities home: trucking and transportation, real estate developers, hospitality, financial services, manufacturing, non-profits, solo entrepreneurs, small and medium-sized businesses, large corporations and more.
Those in the small-business sector – defined in this case as having 30 employees or less – will be in the spotlight for more reasons than one.
For starters, the showcase is being held during National Small Business Week. But beyond that, small businesses make up roughly 80 per cent of the chamber's membership base.
"However, we serve all business in the Tri-Cities – full stop," Courchesne says. "If you're not a member you won't be seeing the inside benefits, savings, communications and other perks that go along with being a member, but when we're advocating to government on business-friendly policy or any other work we do, we are serving the entire business community."
And that work has been ongoing for more than 50 years, as the chamber has continually strived to strengthen business in Coquitlam, Port Coquitlam, Port Moody, Anmore and Belcarra.
Unified behind a motto of "strong business, strong communities," the chamber's biggest strength is precisely that – strength in numbers.
Through advocacy, benefits and connections, the Tri-Cities Chamber of Commerce ensures that the collective voice of business is heard at all levels of government: municipally, provincially, federally and at the Metro Vancouver table as well.
Tickets for the Business Showcase cost $15 plus GST for members or non-members and includes one drink. For more information, visit www.tricitieschamber.com.