Delectable cuisine is just part of the story for Noori family's commitment to serve.
Nearly a decade ago, Zaman Noori made the life-changing decision to move his family from Afghanistan to Canada, a place where they could not only seek safety, but also the opportunity to thrive and return their gratitude to the community.
And the outlet for that since 2014 has been their family-run business, Dinakis Mediterranean Grill in Port Coquitlam.
"We weren't in the restaurant business in Afghanistan, but we wanted to run a small business where we could all be together as a family," explains Samira Noori, manager and bartender at Dinakis Mediterranean Grill.
"It's an experience we hold close to our hearts," she adds. "While sibling life is not always fun, we feel fortunate to be able to spend time working together.
"We enjoy being able to support each other while also connecting with our community through a shared love for Mediterranean food."
The Noori family's commitment to community support has always been an integral part of their business. It's a value instilled by their father, Zaman, who has dedicated over three decades to the Red Cross, organizing and coordinating relief efforts in global communities.
"He's deeply passionate about helping others," says Samira. Presently, Zaman dedicates his time to providing aid in conflict zones like Syria, Yemen, and Ukraine.
That spirit to lend a helping hand where they live and work has also fueled the Noori family's efforts to donate hundreds of meals to healthcare workers at Eagle Ridge Hospital during the COVID-19 pandemic.
Post pandemic, the family has continued their role in the community by sponsoring concerts and other fundraising events.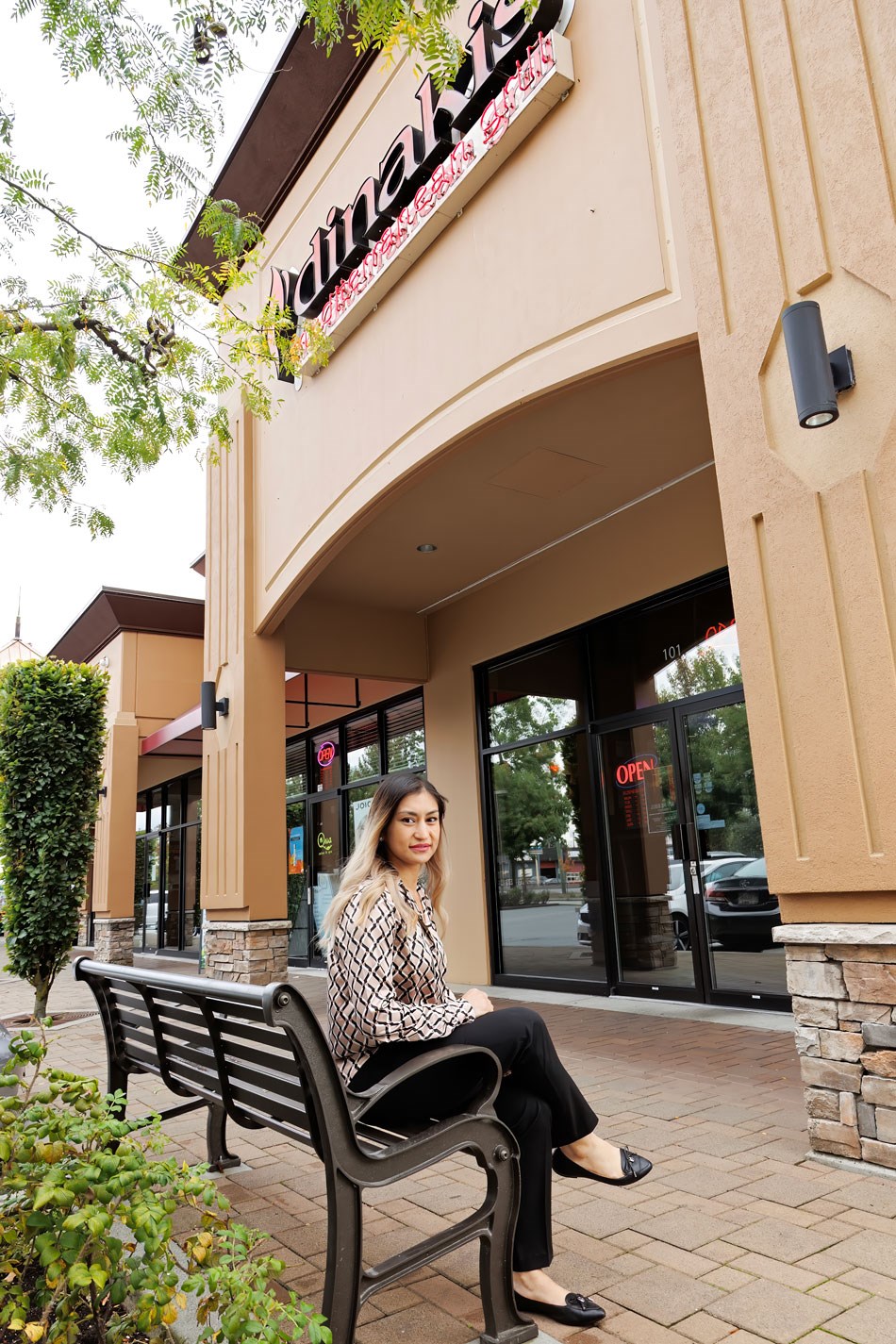 Dinakis Mediterranean Grill was a Top Gold Sponsor of the Najim Nawabi Afghanistan Ghazal Singer event held this summer. This October the business was a sponsor of the Jawid Sharif Afghanistan Pop singer at the Aria Banquet & Convention Centre.
And they are also helping sponsor and fundraise for the Royal Lepage Shelter foundation by hiking the mountains of Ecuador for five days this November. Money raised will support women and children in the Afghan community who are seeking safety and hope for a life free from abuse.
"We firmly believe that giving back to the community eventually comes back to you," Samira explains, emphasizing the sense of satisfaction they derive from making a positive impact.
While their community involvement sets them apart, Dinakis Mediterranean Grill also stands out for its unwavering commitment to delivering top-notch cuisine.
They take pride in using high-quality ingredients, offering Halal meats for their Muslim patrons, and providing special features like happy hour and a seniors' menu between 11 a.m. and 3 p.m.
Their menu delights with an array of popular dishes, including souvlaki, roasted lamb, moussaka, and calamari. What truly distinguishes them is their Mediterranean Greek style, adding a unique twist to traditional Greek offerings, like serving mashed potatoes instead of roasted ones and featuring their beloved Greek-style dressing.
To learn more about Dinakis Mediterranean Grill and browse their menus, visit dinakis.com.