Without a doubt, Royal Columbian Hospital's (RCH) frontline health-care workers have been under immense pressure during the pandemic, which put a strain on the health-care system.
As the number of hospitalizations now related to COVID-19 steadily decrease and the latest wave eases, it's apparent the effects will be long-lasting. Wave after wave has taken its toll on RCH caregivers who are fatigued from the past two years.
However, many sources of inspiration have emerged and continue today. Caregivers drew strength from each other as well as from generous donors who made gifts during the pandemic to Royal Columbian Hospital Foundation. They provided valuable assistance with funding and in-kind support in a range of areas: equipment, research, patient comfort and staff wellness initiatives.
Charity provides wellness for RCH caregivers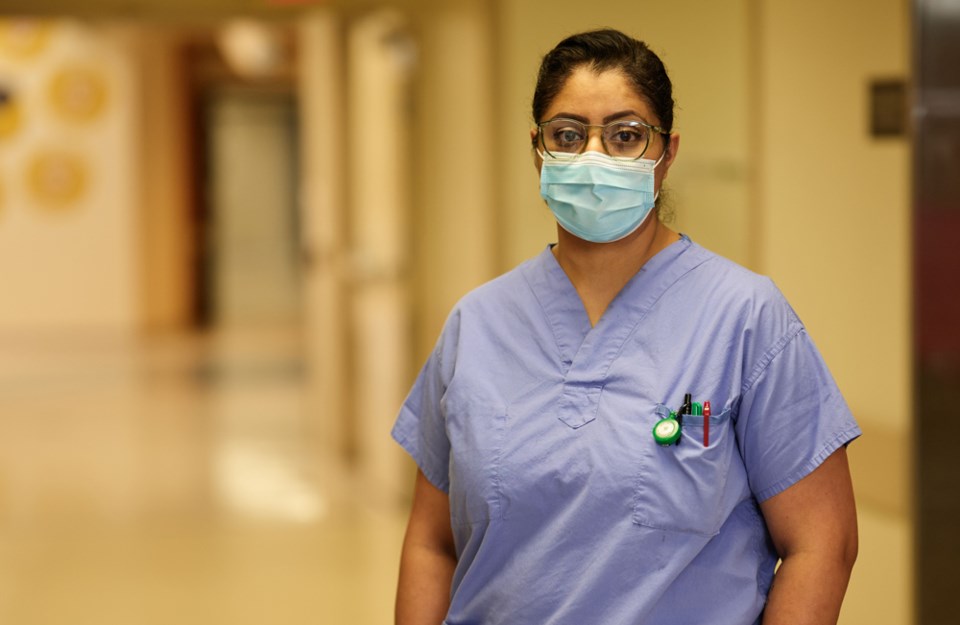 As the charity that supports RCH, the Foundation is most known for helping purchase equipment; however, they shifted their approach during the pandemic to divert more attention on well-being to brighten caregivers' days with everything from providing meals and coffee to assembling personal care packages.
They coordinated a range of contributions from the community, instrumental in helping caregivers feel as safe as possible, so they could focus on their immediate jobs.
"I will never forget the first patient who was admitted to the unit because of COVID-19 at the start of the pandemic in 2020," says Ushma Maghera, patient care coordinator, Royal Columbian Hospital COVID-19 unit. "The patient became quite sick, and we were working through our own stress and anxiety, each of us navigating through a lot of unknown to ensure we could look after this person to the best of our abilities."
Donor generosity has provided much-needed encouragement and allowed for the purchase of critical technology, as well as supporting the current construction of a new multi-storey Acute Care Tower, the centrepiece of RCH's multi-year, multi-phase redevelopment and the face of the hospital when it opens in 2025. In addition to emergency and trauma care, the Acute Care Tower will include an interventional super floor with operating rooms and interventional radiology and cardiology suites, new and larger maternity, pediatric and neonatal intensive care units, and multiple floors for acute and critical care patients.
"During the pandemic, I have seen our health-care providers pull together to do what they can for their patients," says Dr. Michael Diamant, Royal Columbian Hospital advanced heart failure cardiologist. "This is the case from the Emergency Department to the Intensive Care Unit, the COVID-19 Medical Unit, and everywhere else."
Meeting critical equipment needs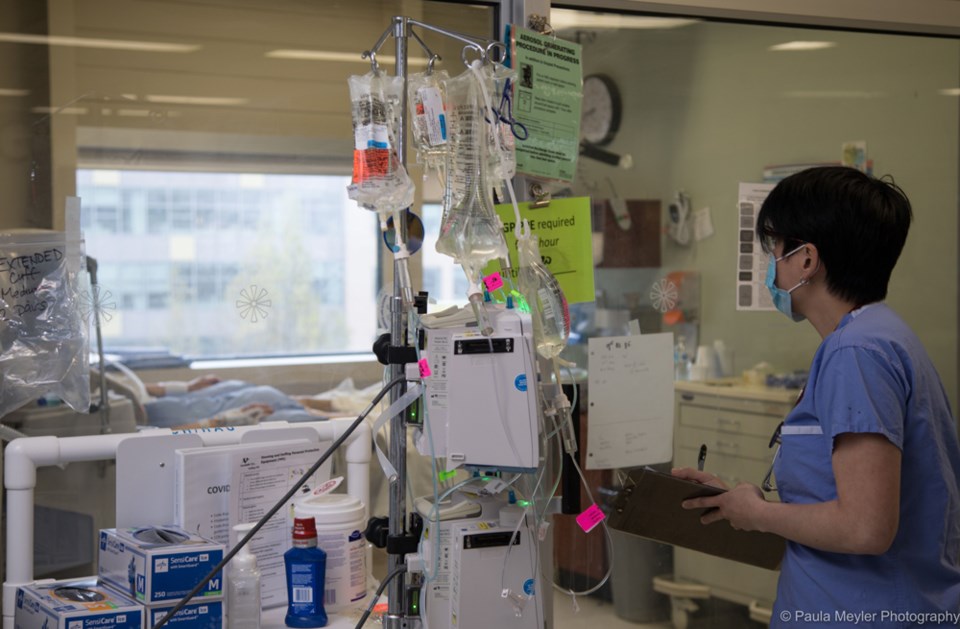 The Foundation was able to purchase innovative specialized equipment with an emphasis on safe care, both for patients and caregivers, for example glidescopes, which makes intubation safer and easier.
They also obtained ultrasounds, to assess cardiac and lung status of COVID-19 patients, a germ-killing UV robot, for cleaning and disinfecting hot spots, and smartphones and tablets to help facilitate communication between caregivers, patients and their families.
"My colleagues have looked after hundreds of COVID-19 patients since the start of the pandemic and they've been so dedicated with the amount of change that has occurred," says Maghera. "Care and passion go into helping each patient and I want you to know how much we appreciate donor support and encouragement these last two years."
Right now, donors like you continue to make a difference by sending support to RCH health-care professionals and giving #WithHeart. By giving a gift today, you will make twice the impact.
"We have been inspired by our colleagues' dedication and compassion," says Diamant. "This is why the department of cardiac services has come together to match $50,000 in gifts to Royal Columbian Hospital Foundation, in honour of our caregivers."
Give to Royal Columbian Hospital Foundation before the end of March to get your donation doubled by the doctors who are most familiar with your heart.
"At Royal Columbian Hospital, we have a culture of going above and beyond for our patients," reveals Diamant. "You will find our patient-first attitude everywhere, among our health-care teams and our medical departments. This is true today, even after the numerous challenges we have all faced during two years of the COVID-19 pandemic."
For more information and to donate today, visit rchfoundation.com/withheart or call 604-520-4438.