It's time to revolutionize how you manage your money.
Perhaps long lines at banks or burdensome monthly fees are cramping your style. Or maybe you're just not getting the rewards from your spending that you deserve.
If this sounds like you, it's time to meet Vancouver-based fintech, Couver Financial.
Part app, part digital wallet and prepaid Visa card, the Couver Financial model is the epitome of free: free of stress, free of hidden fees and free of the traditional banking system. Couver Visa Cash Card users can also earn cashback, referral rewards and bonuses every time they spend.
"Banking in Canada is far behind the U.S. and Europe," says Couver Financial co-founder Max So. " We are years behind, which is why we wanted to explore this opportunity and start offering the consumer a more digital experience that's more on par with the best banking systems in the world."
Signing up for a Couver Visa Cash Card takes just minutes and includes instant approval. The card is accepted anywhere traditional Visa cards are and possesses all the safety features of a bank-issued Visa.
What doesn't it include?
Hidden fees. Long lines at banks. Overly prescriptive terms and conditions. Extra charges for purchases made in the U.S. Simply load it up, and you're good to go. Pay for Netflix, e-transfer money to a friend, withdraw cash or receive automatic payroll deposits from your employer.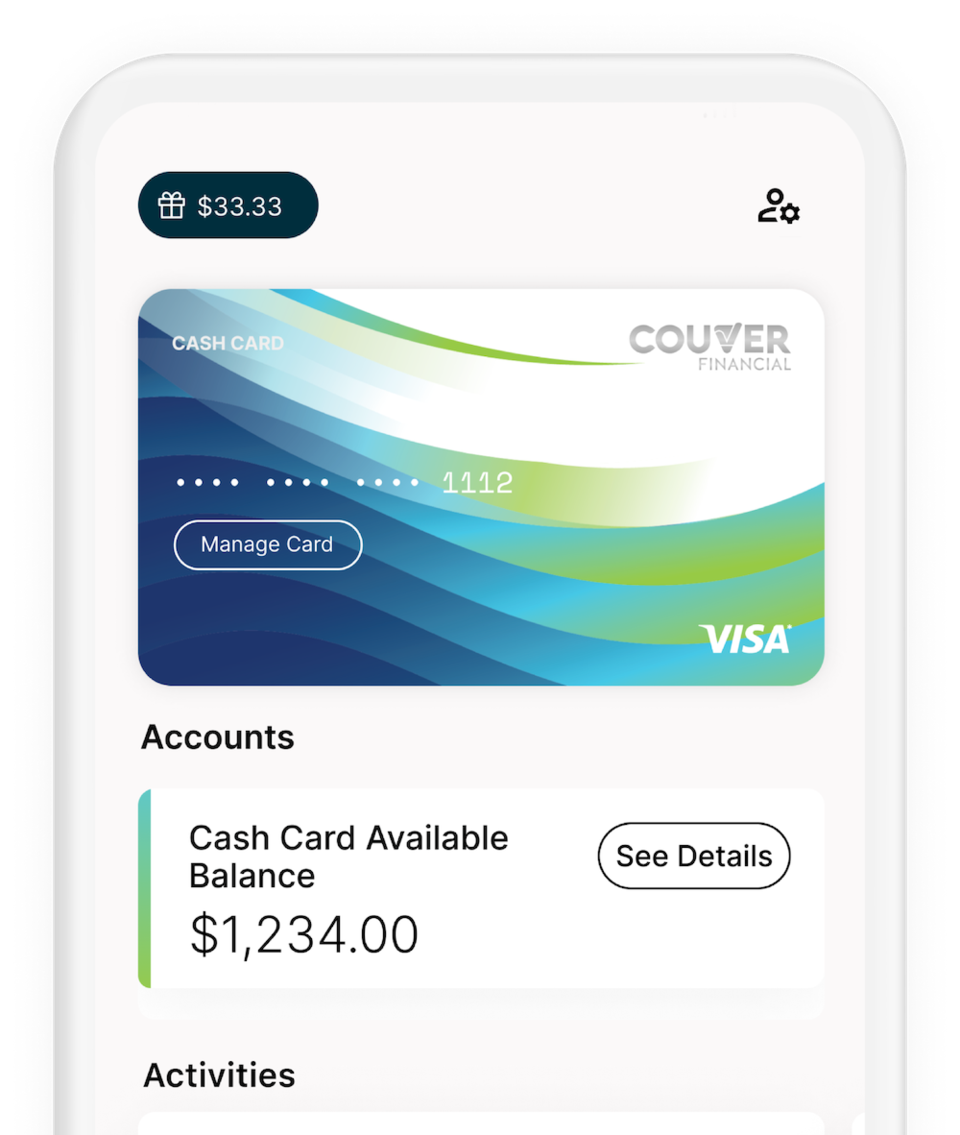 "We're aiming this at a tech-savvy community of users because this is a digital app, and we want to move towards more interaction between the users in the future compared to traditional mobile banking or mobile banking apps," So explains.
"We want to be able to include functions that will allow you to split the bill after a dinner, or splitting the costs of a camping trip."
As exciting as the Couver model is for users, these perks extend to the merchant side as well. Businesses who partner with Couver Financial can participate in loyalty or cashback programs, along with additional perks, to increase customer frequency and average spend per visit.
Couver Financial is a made-in-Vancouver business. Those working with the fintech firm have West Coast roots, but the card is available to everyone in Canada and can be used anywhere in the world where Visa is accepted.
However, So is quick to point out that the Couver model isn't a total replacement for traditional banks. Think of it as an ideal companion for people that want to get more out of their everyday spending account.
"It's the perfect additional card to have, especially for savvy spenders who demand more from their bank account," he describes. "And it's much more exciting, innovative, and rewarding compared to a traditional bank account."
Couver Financial is set to launch in early 2023. In the meantime, sign up to the company's waitlist online at www.couver.ca.