For more than 50 years, the Tri-Cities Chamber of Commerce has been championing the local business community, fostering economic growth, delivering value to its members, and acting as a hub for connection in Coquitlam, Port Coquitlam, Port Moody, and the villages of Anmore and Belcarra.
Now, thanks to a recent joint membership agreement with the Downtown Port Coquitlam Business Improvement Association, the Chamber has surpassed 1,000 member organizations for the first time in its history.
This now places the Tri-Cities Chamber of Commerce as one of the top five largest Chambers and Boards of Trade in British Columbia, with member organizations representing over 20,000 employees.
"The Chamber is all about connection, advocacy, resources, services and supporting member business, so the larger our collective voice and network are, the stronger we all are together," chief executive officer Leslie Courchesne says.
"A strong business community is the backbone of a strong community and thriving region. We are all about ensuring local prosperity."
Now more than ever, as businesses cope with the ongoing effects of COVID-19, the labour shortage, and the rising cost of doing business, organizations need an advocate to help them be resilient and thrive.
The Tri-Cities Chamber is a convener of business, government and community to foster dialogue focused on solutions to the complex economic, social and environmental challenges the community faces.
"The Chamber is what brings together the business community in the Tri-Cities. We support business through rough times as well as the good. We all know the last couple years have been especially challenging for many businesses. We speak to all levels of government on what businesses need, or need changed," Courchesne says."Being an active member in the BC and Canadian Chambers of Commerce is also critical to our success in advocacy and policy development at the provincial and national levels."
While the Tri-Cities Chamber exists to support the business community, its ultimate goal is to create prosperity for all by ensuring a strong local economy.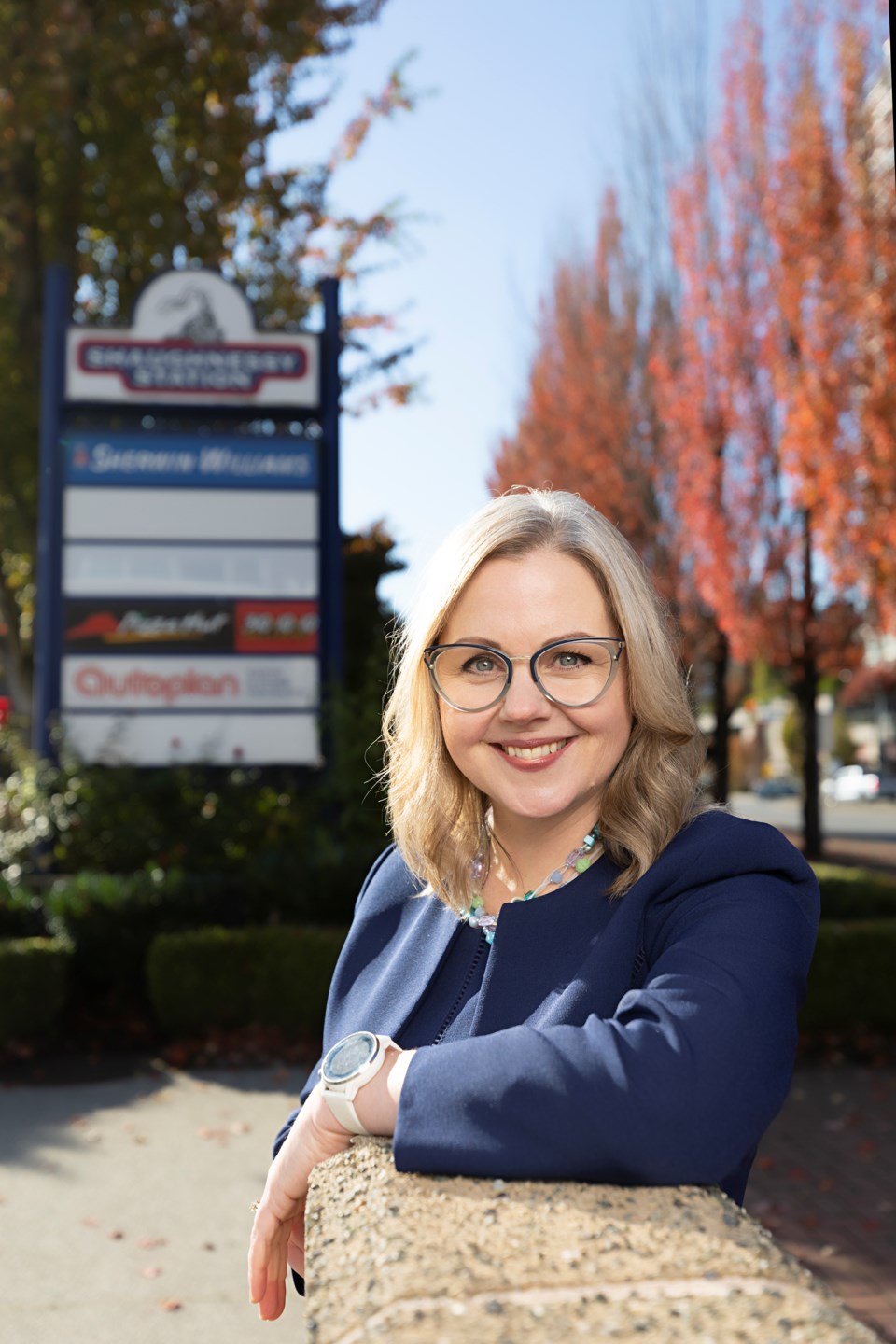 To that end, Courchesne says collaboration plays a key role. For example, the Chamber supports shopping locally and has spearheaded the Tri-Local Collective, working with the three cities, two BIAs, the Tri-City News, and Shop Local Port Moody to benefit local businesses. Through this partnership, the Chamber is planning the next Taste of the Tri-Cities festival for early 2023, and is thrilled to secure $70,000 in funding for the Tri-Local Shop Local campaign this year.
"The chamber is all about people. It's about building stronger businesses and stronger communities. Our members are driven, passionate and dedicated relationship builders," Courchesne says.
"Our board members, chamber ambassadors and other volunteers are just exceptional as well as the staff team. The reason the Chamber is so strong and growing is because of the people behind it."
To learn more about the Tri-Cities Chamber of Commerce, visit www.tricitieschamber.com.