Losing a loved one is difficult enough, but dealing with funeral arrangements can add an entire layer of stress on top of the grieving process.
To give their families peace of mind, more and more people are opting to prepay their funerals so those left behind can focus on remembering and healing instead of worrying about whether or not they're getting the details right.
"The thing that people don't realize is that when you come to a funeral home, there are over 80 questions you have to answer about arrangements. When you're grieving, your body has taken a massive hit and it's very stressful and difficult to figure these things out," says Nicole Cameron, sales director for Service Corporation International, the parent company of Dignity Memorial, which has 2,800 locations across North America, including Forest Lawn Cemetery & Funeral Home and Ocean View Burial Park & Funeral Home in Burnaby, Victory Memorial Park Funeral Center in South Surrey and Boal Chapel First Memorial funeral services in North Vancouver.
"The most important part of pre-arranged funerals is that you're choosing the details at your own pace and taking the guesswork out of what you would have wanted. Just that alone is so precious and such a gift to your family."
For families who are left to make funeral arrangements on their own, they have to ask themselves difficult questions about what their loved one would have wanted and how they will pay for it all.
Dignity Memorial believes no two people are exactly alike, which is why it's important to find a provider that honours these differences to create a meaningful and fitting service. This is the Dignity Difference, which includes advance planning guarantees that include relocation protection to any one of the many Dignity locations throughout North America, lifetime flexibility for changes to arrangements, and an online obituary.
Pre-arrangement also eases the financial burden on families during a difficult time. There is no need to worry about how the arrangements will be paid for. Pre-paying has the advantage of inflation-proofing the service. Dignity Memorial also offers flexible payment options that will fit any budget.
"It's a huge benefit to pre-arrange with a Dignity provider," Cameron says.
"If you move to New York, Atlanta, Hawaii or any of our locations across North America, your funeral or cemetery arrangements will follow you."
To ensure peace of mind, Dignity also offers a service guarantee.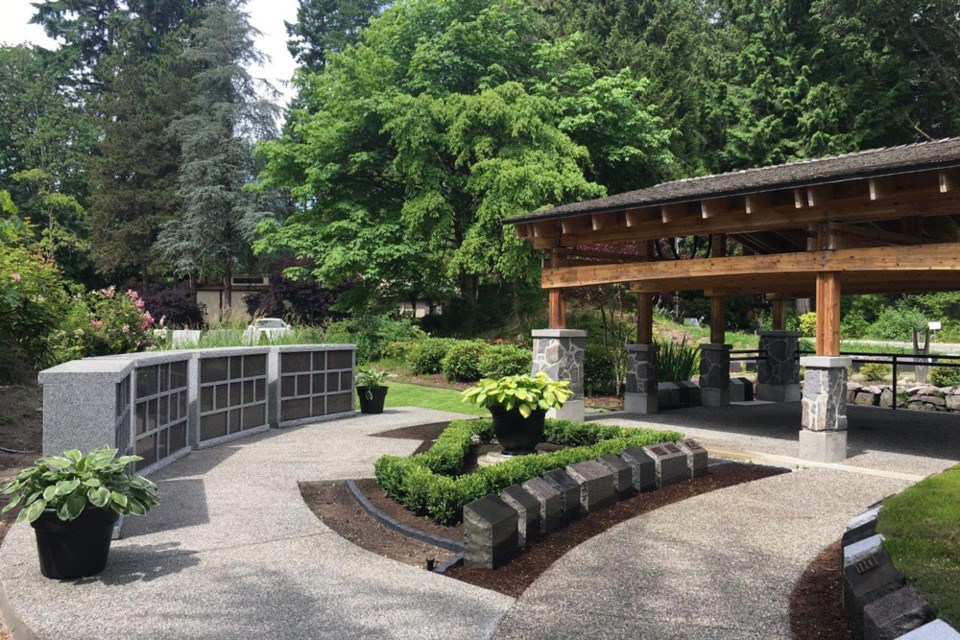 "When you choose us, we want to make sure we get every detail right every time. Our goal is to provide 100 percent satisfaction with our services. We are administered by J.D. Power and are fully committed to service beyond expectation," Cameron says.
Dignity also offers compassion helplines that provide access to professional grief counsellors for 13 months following the death of a loved one.
"We're here to support families on the worst day of their lives," Cameron says.
To find a funeral, cremation and cemetery provider in your community, visit Dignitymemorial.com or call 604-328-6079.