The Canadian Navy's Asterix combat support ship will be getting some high-tech cameras made by B.C.'s CURRENT Scientific Corporation.
CURRENT makes electro-optical infrared cameras, which are imaging systems that use both visible and infrared sensors to provide multiple modes of viewing – including thermal and night vision.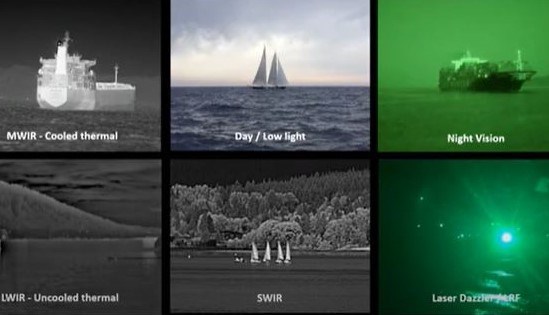 Canada's Federal Fleet Services has contracted CURRENT to provides its imaging systems for the Asterix, Canada's largest combat support ship.
"We are honoured to contribute to the Royal Canadian Navy's maritime surveillance capabilities," CURRENT president Greg Menzies said in a press release. "With our extensive expertise, we are well positioned to provide comprehensive imaging solutions to the Canadian Forces, ensuring the protection and security of our territorial waters.
"Our imaging systems are currently deployed worldwide in various maritime and land-based surveillance programs, serving the naval and defence sectors, as well as the commercial and yacht industries."
"This partnership between Davie, Federal Fleet Services and CURRENT will enable the Canadian Navy to test advanced Canadian technology and will showcase Canada's technological expertise for the world to see," said John Schmidt, CEO of Federal Fleet Services. "We are convinced this partnership will benefit our crew members and help advance Canada's operational objectives."