It was 2012: Brad Pitt and Angelina Jolie got engaged, Tom Cruise and Katie Holmes split up, Blue Ivy Carter was born, and it seemed like everyone was wearing J.Crew's preppy-striped knits and slim-cut chinos.
Like a celebrity marriage, J.Crew's meteoric rise in Canadian retail — at its height there were around 10 brick-and-mortar stores in high-profile locations like Vancouver's Robson Street and Toronto's Bloor Street, plus five outlet stores — would not last. In 2017, J.Crew began to cut jobs and shutter stores and by 2021 the fashion boom fully busted, with the retailer closing its final Canadian outposts.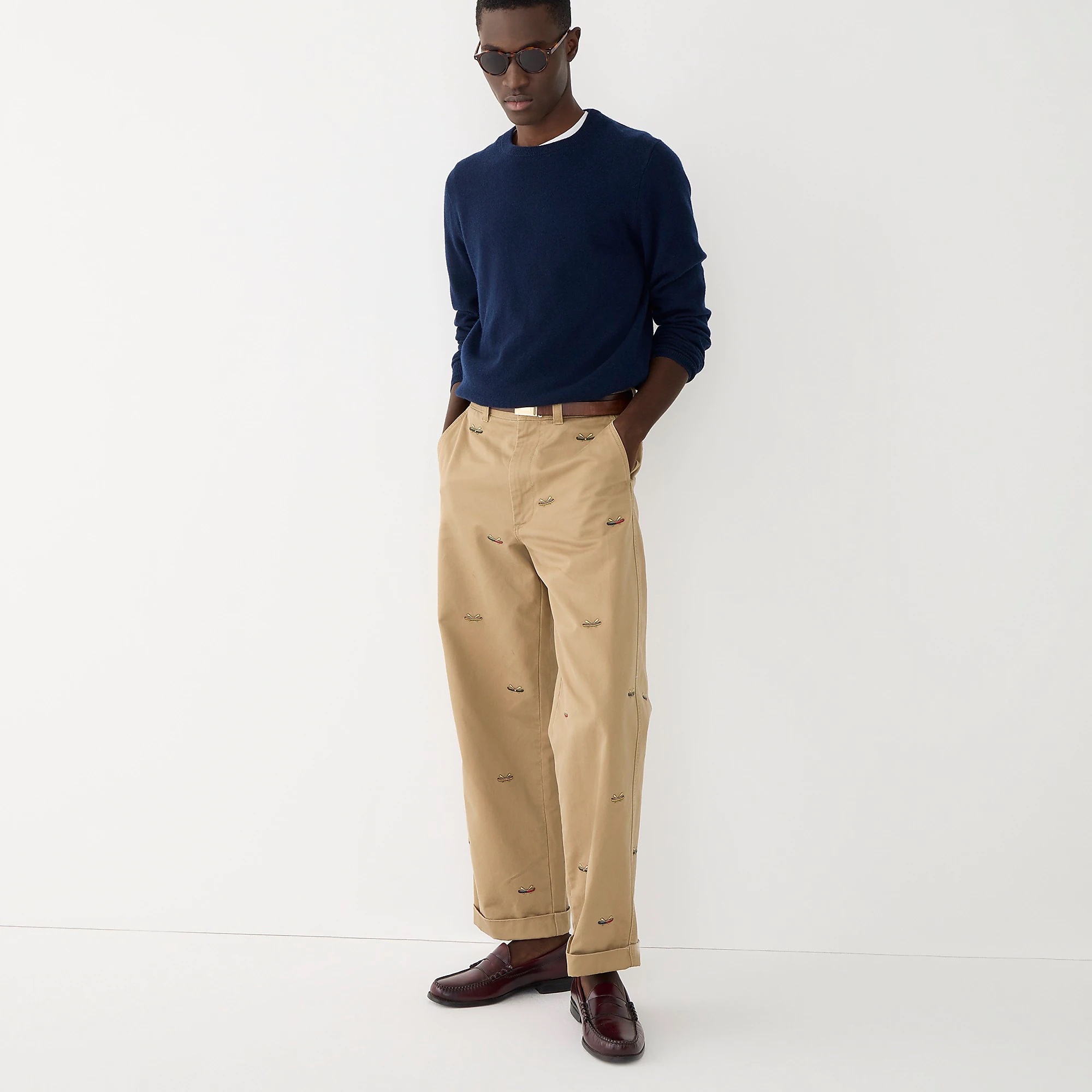 But that's not quite the end of the story: recently, the brand has seen a massive uptick in demand thanks to a pair of very big pants.
The Giant-fit Chino Pant ($131.50) is a hit with the fashion magazines like GQ and has sold out online and in stores, making for a surprising style comeback. These large-and-in-charge pants are getting a lot of attention and with that, the brand has experienced a fashion resurgence: suddenly it's hip to dress a little square again.
And it's not just millennials and Gen X'ers who are excited about this reboot; TikTok influencers have been showing off their J. Crew hauls, like the rope tote bag ($102), the Gwyneth slip dress ($118) and the sweater J. Crew was best known for in its heyday — a striped crewneck, which is nearly sold out as well ($138.99).
For fall, it's all about getting back to basics, including ballerina flats, men's corduroy shirts (from $131) and women's chambray button-downs (from $131).
There are no current plans for J.Crew to reopen in Canada, but the full catalogue is available online to Canadian shoppers.
Shipping takes up to seven days, there is a fee for returns, and the total does not include duty (so factor in an estimated 17% surcharge) at J.Crew.com/ca.