A number of lost items have gone unclaimed in the last three months after they were turned over to Coquitlam Mounties.
Today (Feb. 9), the local detachment is sending out a public call for the rightful owners to come forward so they may be reunited with their property — all of which were either brought to community offices or found by police while on patrol.
This includes two wakeboards, three rings, several pieces of jewelry and some family photos recovered from the same location.
"Police attempt to locate the owners through course of an investigation, but sometimes can not reunite the items," explained RCMP spokesperson Cpl. Alexa Hodgins.
The items were found between Nov. 2, 2022, and Jan. 29, 2023.
In each case, proof of ownership with details and identifying marks must be shown in order to ensure the item is sent home with the right person.
You can find the recently recovered property listed below (in choronological order of recovery).
If you believe any one of them is yours, you're encouraged to call Coquitlam RCMP at 604-945-1550 with the corresponding file number.
Gold ring with purple stone
This ring was found on Nov. 2, 2022, near a covered picnic table area at Port Coquitlam's Lions Park.
It was brought to the Mary Hill Community Police Office.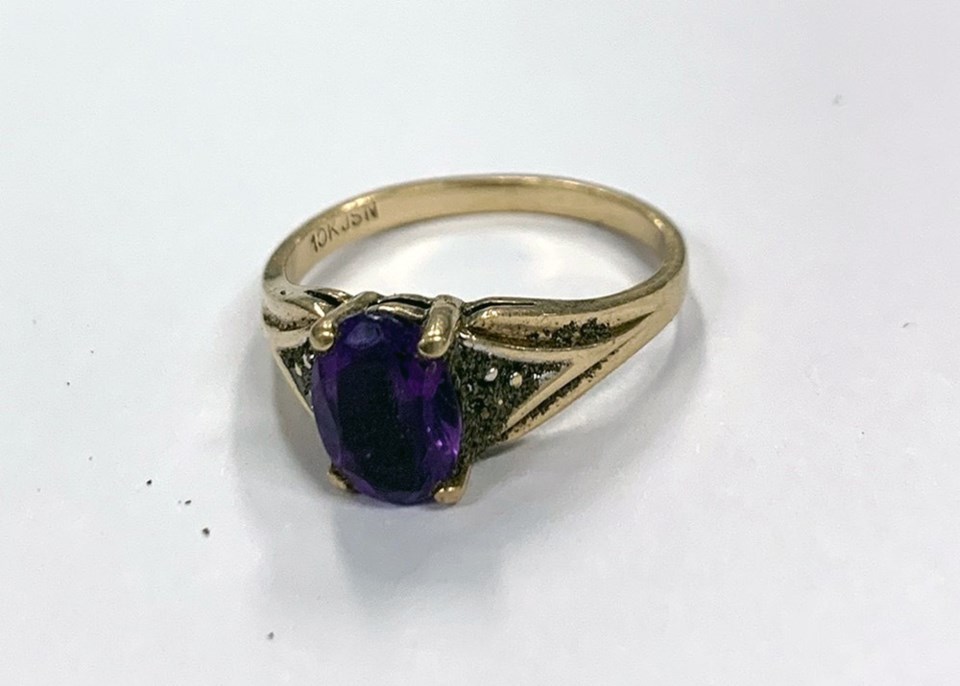 Wakeboards in bushes
A pair of multi-coloured wakeboards were believed to be stolen after they were found in some bushes along Industrial Avenue in Port Coquitlam.
RCMP recovered the equipment on Dec. 9, 2022, behind Traffic Safety Zone.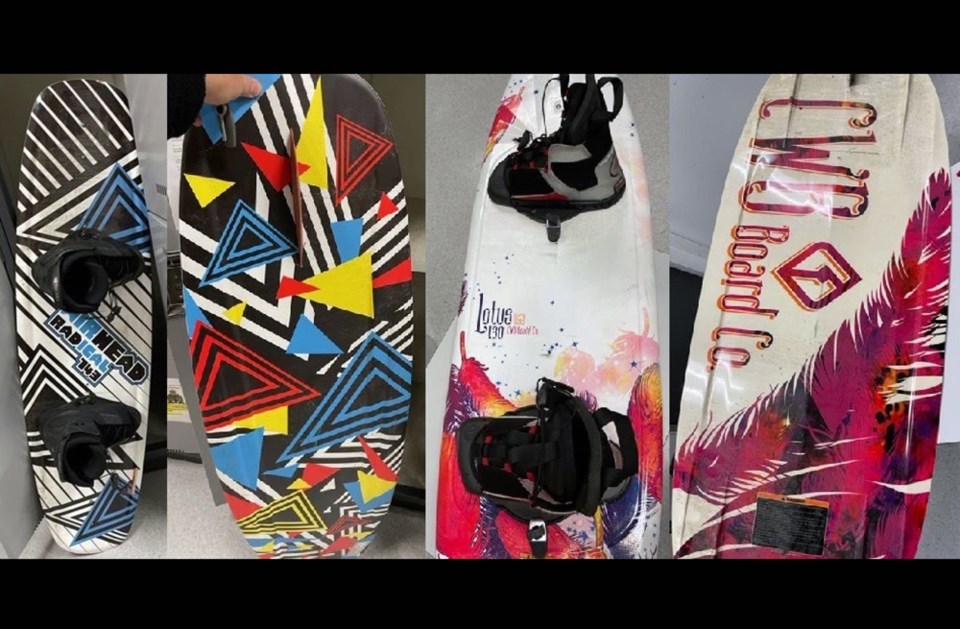 Gold wedding band
A gold wedding band was found on Dec. 5, 2022, near École Maillard Middle School in Coquitlam.
It was turned over to RCMP's Ridgeway Community Office 10 days later.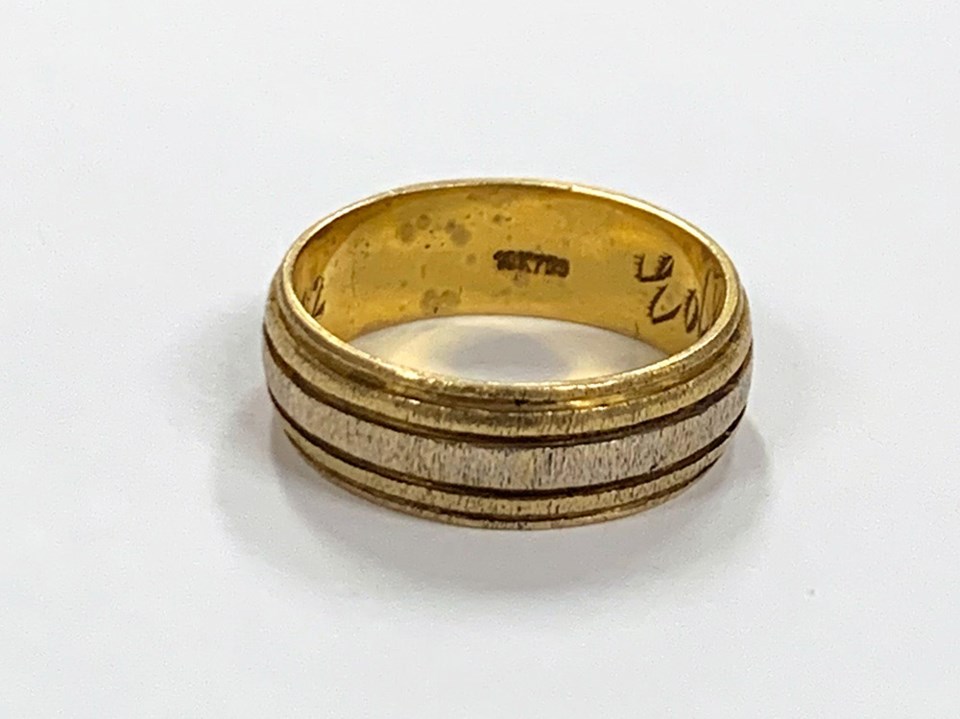 Thin silver ring
A silver-coloured ring was brought to the main Coquitlam RCMP detachment on Guildford Way on Dec. 28, 2022.
It was found along a walking trail around Lafarge Lake in Town Centre Park that same day, Mounties explain.
The ring was small with distinct stones around the band.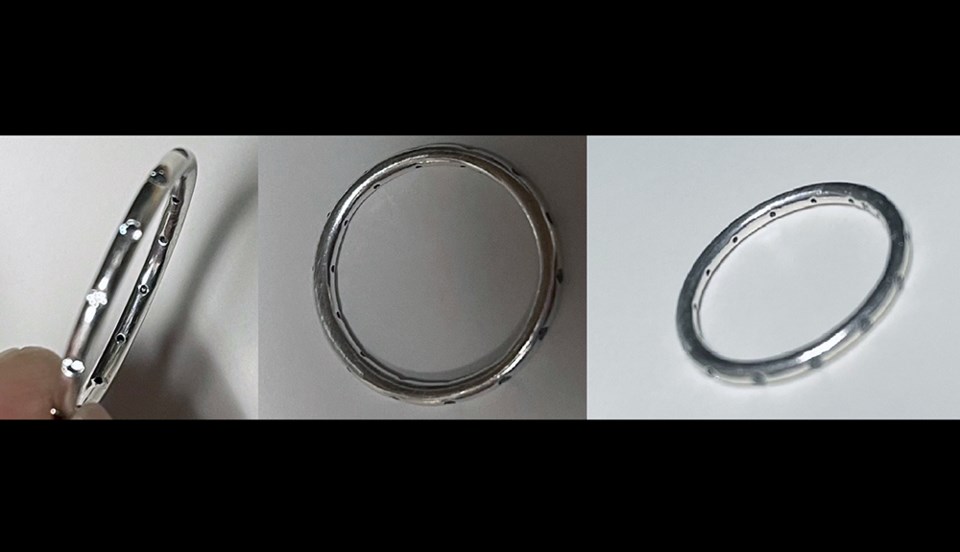 Jewelry collection
Five pieces of jewelry were found together in Port Coquitlam on Jan. 4, 2023.
They recovered the set outside the Safeway on Shaughnessy Street, and police believe they had been sitting there for several months.
The collection includes, what appears to be, three necklaces, a bracelet and a pendant.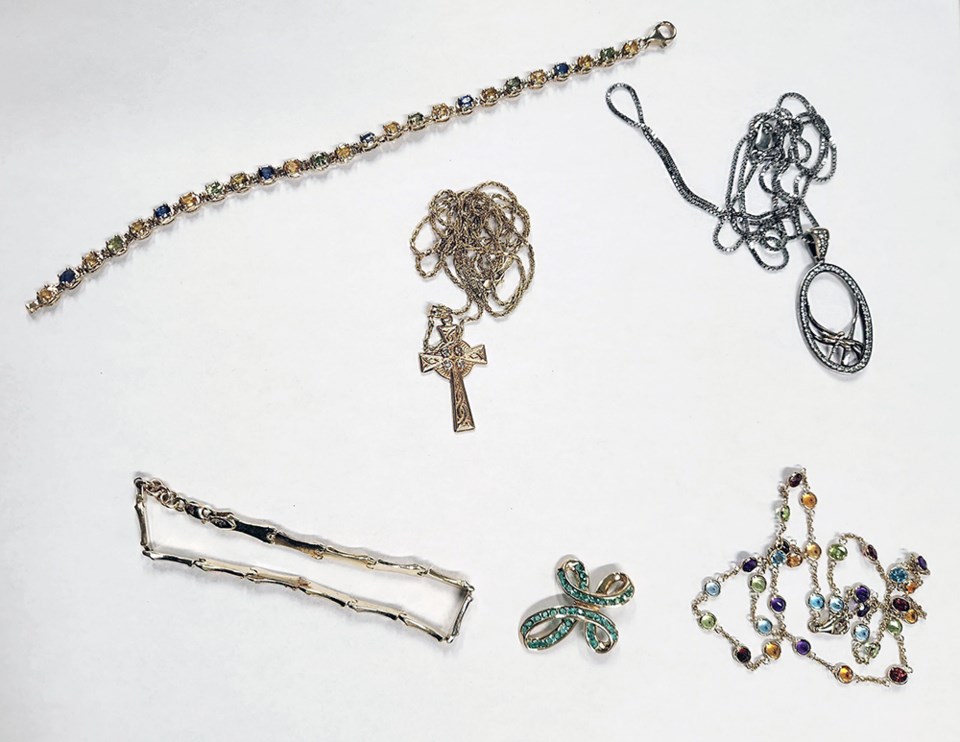 Photos off Broadway
A series of family photographs were recovered in Port Coquitlam nearly two weeks ago.
On Jan. 29, frontline officers found a suitcase containing the albums in the treeline near an industrial parking lot off Broadway Street.
One is a framed photograph of woman wearing a dark blazer over a bright pink shirt, while the other is described as an album with multi-coloured flowers and a school picture of a little girl on the front.